The Real Reason You Don't Hear From Ralph Macchio Anymore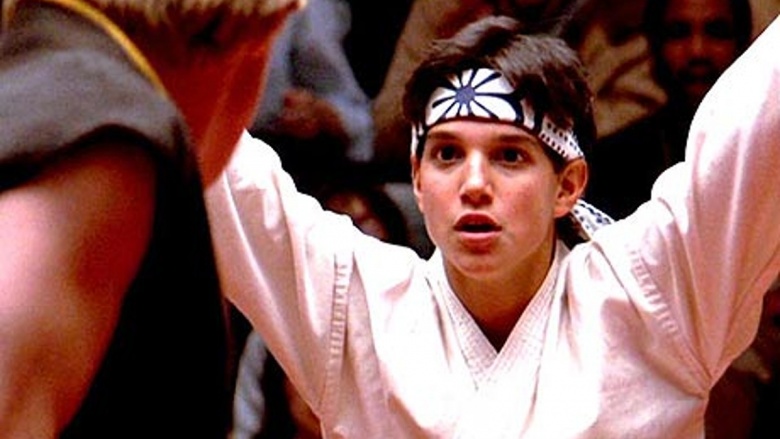 In 1984, Ralph Macchio karate-kicked down the door to our hearts in retro sweats and an artfully tied headband. The star of the original Karate Kid became an instant teen icon, making multiple Tiger Beat cover appearances and reprising his role as cutie-pie Daniel LaRusso in two Karate Kid sequels. But despite being one of the hottest young actors to emerge in the '80s, by the mid-1990s, Macchio had all but vanished from Hollywood. Where is he now, and what is he up to?
He's become a coveted cameo actor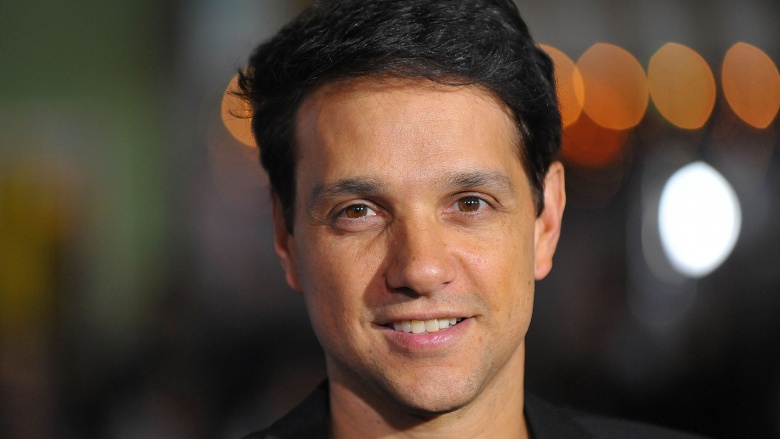 Getty Images
Life can be hard for onetime teen heartthrobs once they've aged out of the running to play high school-aged kids onscreen. But for the ones who've retained their name recognition, good looks, and a sense of humor, you can always find work playing one very important guy: yourself. (Some actors, like James Van Der Beek, have even become arguably more popular playing satirical versions of their real-life personas than they ever were to begin with.) Macchio's immense level of fame followed by his virtual disappearing act 20 years ago makes him especially sought after when it comes to cameo work; so far, he's popped up playing himself in episodes of Entourage, Head Case, and How I Met Your Mother (where former co-star Billy Zabka also made a signature appearance.) And he's not averse to revisiting the role that made him famous...or at least its headgear. In 2008, he appeared in a Vitamin Water commercial as the spiritual advisor to NASCAR driver Carl Edwards—wearing that signature Karate Kid headband, of course.
He's trying to shake his nice-guy reputation
Unlike most actors of his generation who achieved immense fame at a young age, Ralph Macchio reached adulthood with a squeaky-clean record. He's never been arrested; he's never gone to rehab; and he's been happily married to the same woman since he was 26 years old. In other words, he was the perfect subject for a Funny or Die mockumentary about his last-ditch desperate attempt, at the age of 48, to remake himself into a booze-pounding, prostitute-soliciting, total human dumpster fire—who's clearly ready for his big Hollywood comeback a la Robert Downey, Jr. or Mickey Rourke. Although Wax On, F*** Off: The Ralph Macchio Story is sadly not a real film, it is a brilliant piece of comedy.
He's tearing up the small screen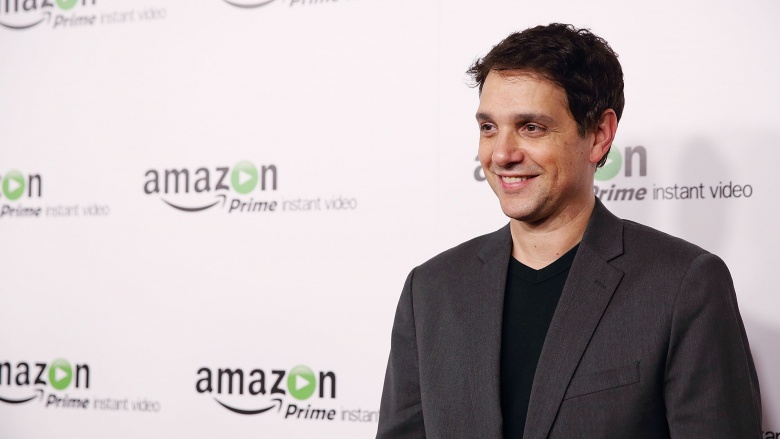 Getty Images
Although Macchio doesn't do feature films much anymore, he can (and does!) still take TV roles when convenient. You might have seen him playing a local politician on Ugly Betty, or in the occasional guest role on Psych. And if anything, he looks to be ramping up his career in the coming year, making the jump from network television to a premium, prestige cable series; although there's no official air date as of this writing, he's slated to appear as Officer Haddix on The Deuce, an HBO period police drama set in the 1970s and starring James Franco in a dual role.
He's always up for a reality TV dance-off
Dancing with the Stars boasts a roster of celebs every year that includes "actors, singers, comedians, musicians, entrepreneurs, athletes, reality stars, journalists, internet personalities, newsmakers, and where-are-they-now personalities"—and considering Ralph Macchio's well-established place in that last category, it's no surprise that he was tapped to appear. But he was more than a novelty name for the show; Macchio trained in dance as a kid and had an early starring Broadway role in How to Succeed in Business Without Really Trying under his belt, so he knew his way around a stage. He and partner Karina Smirnoff came in a very respectable fourth place, with Macchio turning in a series of entertaining, confident, and downright graceful performances...albeit none quite as elegant or acrobatic as that signature crane move from The Karate Kid.
He's palling around with his bratty BFFs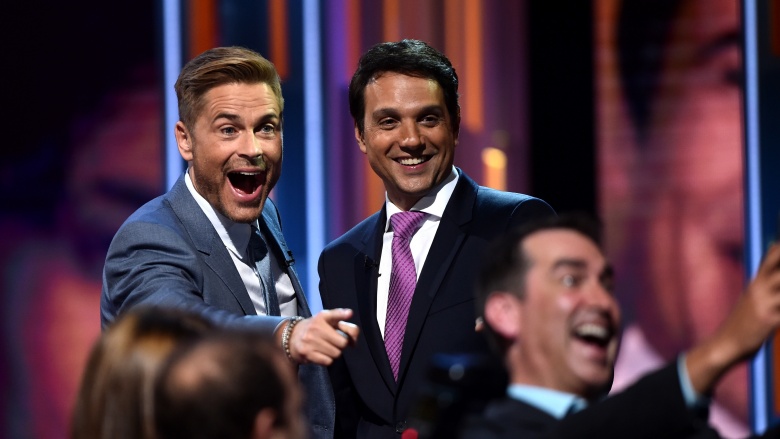 Getty Images
Although he was only ever a peripheral part of the Brat Pack, Ralph Macchio did star in The Outsiders alongside a cast of up-and-coming youngsters whose names you'll definitely recognize: Rob Lowe, Emilio Estevez, Matt Dillon, Tom Cruise, and Patrick Swayze. And while Macchio has a far lower profile in Hollywood than Lowe, the two are still good friends, as anyone who saw them clowning around onstage at Lowe's Comedy Central roast can attest.
He traded the screen for the stage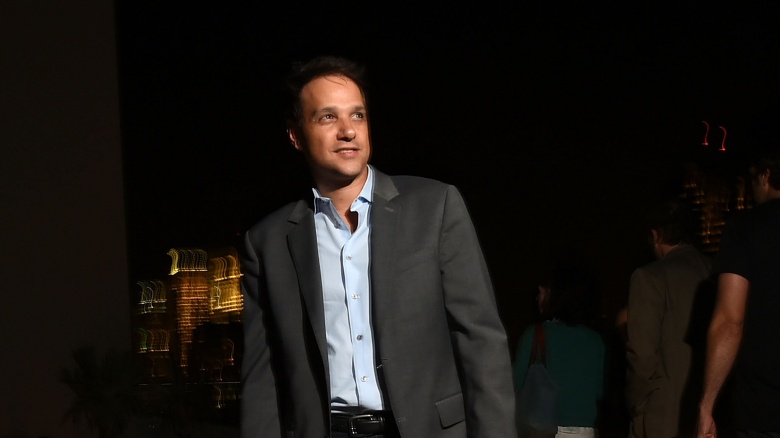 Getty Images
Macchio was already a Broadway alum thanks to some traditional singing and dancing experience in his youth, but in 2016 he returned to the stage for a serious role: the lead in A Room of My Own, a semi-autobiographical comedy by Charles Messina. Ralph Macchio played Carl Morelli, the main character who narrates his own life story about growing up in a New York City studio apartment with his sprawling Italian-American family.
He's raising the next generation of Karate Kids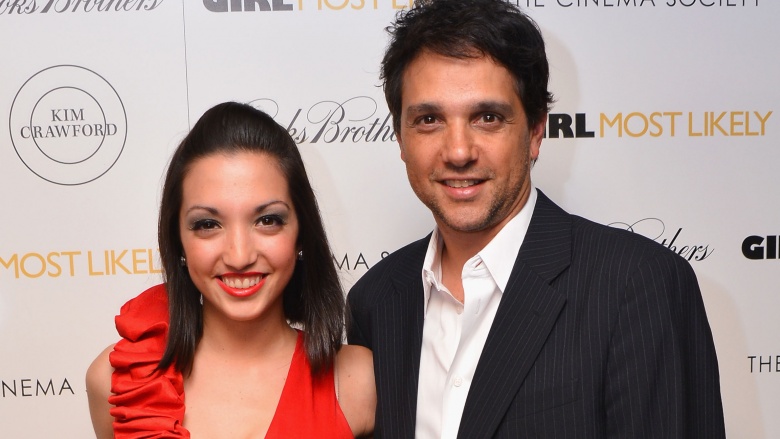 Getty Images
Ralph Macchio continues to appear in the odd play, film, or TV show, but behind the scenes, he's also a devoted family man. And while he would never push his kiddos into show business, he's definitely been a mentor to his talented firstborn: Julia Macchio followed in her dad's footsteps as a singer, dancer, and actress (you might have caught her in the lead role on the Flashdance national tour.) One look at Macchio's face is all you need to know that he's one very proud papa.
He's directed a short film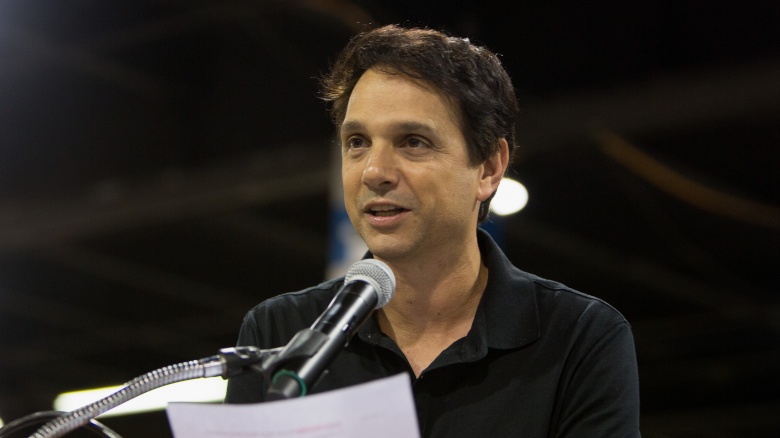 Getty Images
Like many veteran actors, Macchio eventually decided to try his luck behind the camera. The result was the indie film Across Grace Alley, which he wrote, directed, and produced. (Fun fact: he brought his Dancing with the Stars partner Karina Smirnoff along for the ride, giving her the part of the short's enigmatic femme fatale.) However, unlike many veteran actors, Macchio doesn't plan on directing himself anytime soon.
"I love acting, and there are similarities, since both the foundation of a character and foundation of a story require the building of layers from the ground up," Macchio told the Hamptons International Film Festival. "I just find with directing, it's a natural progression for me, having learned from so many iconic storytellers I worked with in the past—Francis Coppola, John G. Avildsen, Walter Hill, to name a few. I did cameo in Across Grace Alley (a request by an investor), and I have learned to 'never say never,' but at this stage, I prefer not to split creative focus."
He's a semi-regular tweeter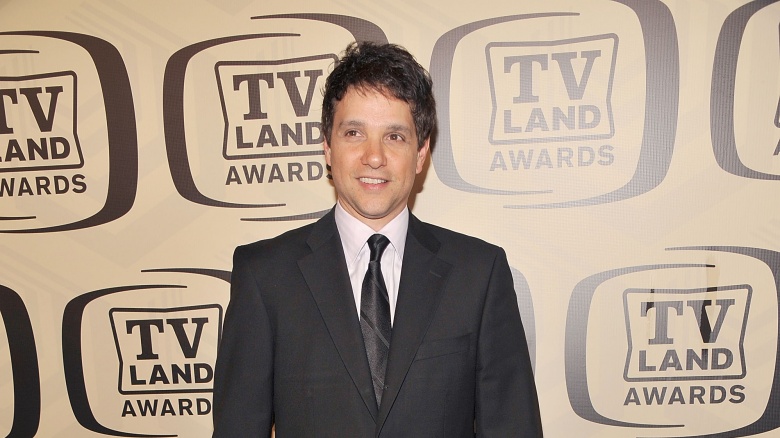 Getty Images
He may not ever rival the microblogging skills of other celebs like, say, Anna Kendrick (among other things, he's got a decidedly un-tech-savvy tendency to abbreviate the word "you" to "u" even when he's well within the character limit), but Ralph Macchio does have a Twitter account where he posts occasional thoughts, pics, and news about his latest projects to a respectable 157,000 followers.
And at any given moment, you might find him doing the crane kick on command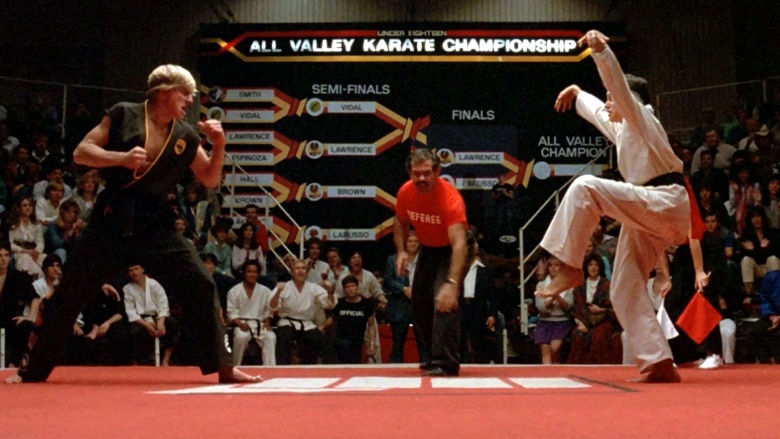 Some actors who've gotten famous for playing one particular role can be downright peevish about being asked to revisit it for their fans. But Macchio has an enormous respect for the legacy of The Karate Kid, and pride for his role in it.
"There are days when 'Do the crane,' 'You really know Karate?,' 'Were you ever a shower on Halloween?,' get a bit tiresome," Macchio admitted in an interview with Biography. "But...when I meet those who were/are inspired by the story or connected personally with the characters, or learn that this film helped shape their childhood, or see parents share with their kids who can all recite so many moments that effected them on a human level—it's silly not to embrace that and be proud...It's now part of my legacy. And it continues to live on."