How Filming Wolfboy Put Star Jaeden Martell Into Pennywise's Shoes - Exclusive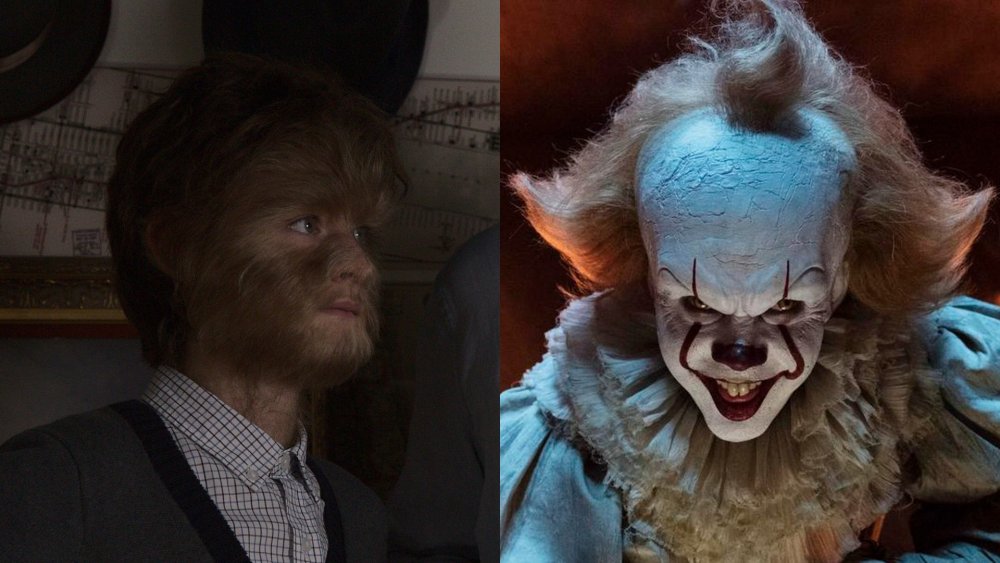 Vertical Entertainment/Warner Bros.
While actor Jaeden Martell has already amassed an impressive roster of movie and TV gigs since his debut in the comedy hit St. Vincent in 2014, perhaps none of his projects were more physically and mentally taxing than his new film, The True Adventures of Wolfboy.
That's because the teen actor who fans recognize from series like Defending Jacob and films like Knives Out and the two chapters of IT, has completely disappeared into his new role. In The True Adventures of Wolfboy, Martell plays Paul, a teen who was born with congenital hypertrichosis, a condition that causes him to grow an excessive amount of hair on his face and body.
Having worked with Bill Skarsgård on both 2017's IT and 2019's IT Chapter Two, Martell tells Looper in an exclusive interview that in getting into character as Wolfboy, he came to appreciate the extensive makeup prosthetics Skarsgård wore as Pennywise the Dancing Clown. Like Skarsgård in the IT films, Martell wears makeup prosthetics for the entire duration of Wolfboy.
"Doing this movie made me have more empathy for [Skarsgård's] process," Martell says. "Now that I know how restrictive everything is, it makes me appreciate... the crazy things that he did with his body and his face throughout the movies. It was awesome."
Getting into the mind of the character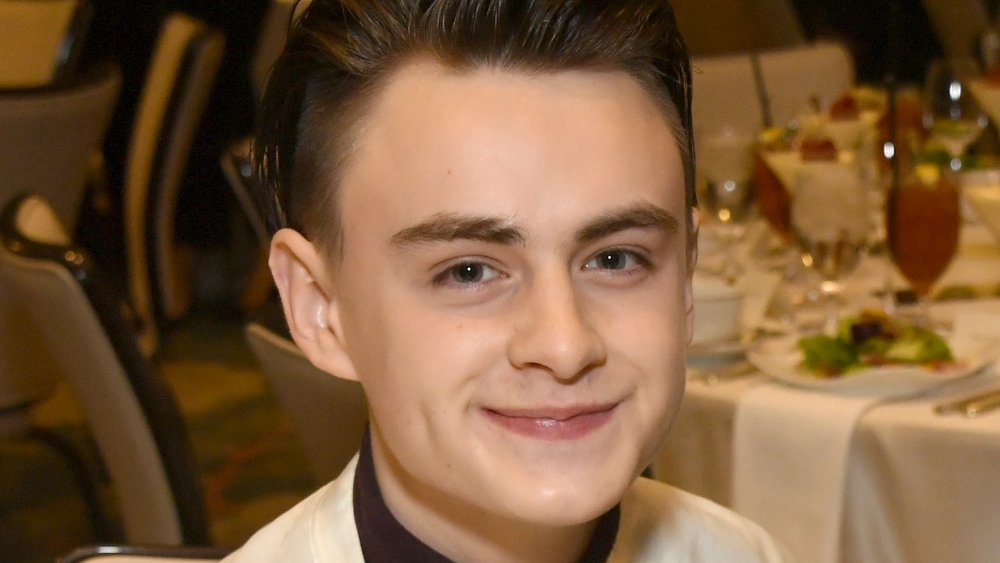 Frazer Harrison/Getty Images
Martell says it took approximately three-and-a-half hours every day to put the makeup for Wolfboy, and about a half-hour to remove it.
"It was definitely an exhausting process. And just having that all on all day, it was interesting," the actor explains. "Paul, obviously, throughout the story talks about how much he hates his fur. And he tried everything to burn it off and cut it off. It helped me sort of relate to his hatred for his fur."
"It definitely had an effect on me and made me, I don't want to say angrier, but a little bit more frustrated in general, just like Paul is in the beginning of the movie," Martell adds. "[I felt that way] because it was so tight and it constrained my emotions, and I didn't know if I would be able to get my emotions across as an actor. So, I was really stressed about that. It was hard to eat, because it was so tight, and there were people constantly picking at me and fixing it."
While he found the makeup limiting at first, Martell says eventually began to see things through Paul's perspective in the film, especially when the character befriends a pair of other teen outsiders played by Sophie Giannamore and Eve Hewson.
"I definitely grew to sort of hate it, but in a way, love it, because it was such an educational experience, and at the same time [in the movie], Paul hated it so much," Martell says. "But throughout the story, when he meets people, when he meets the Aristiana [Giannamore] and Rose [Hewson], he eventually loves it and embraces it."
Directed by Martin Krejcí and also starring Chris Messina, Chloe Sevigny, and John Turturro, The True Adventures of Wolfboy debuts on video on demand October 31.