The Creepy Post-Apocalyptic Thriller That's Killing It On Netflix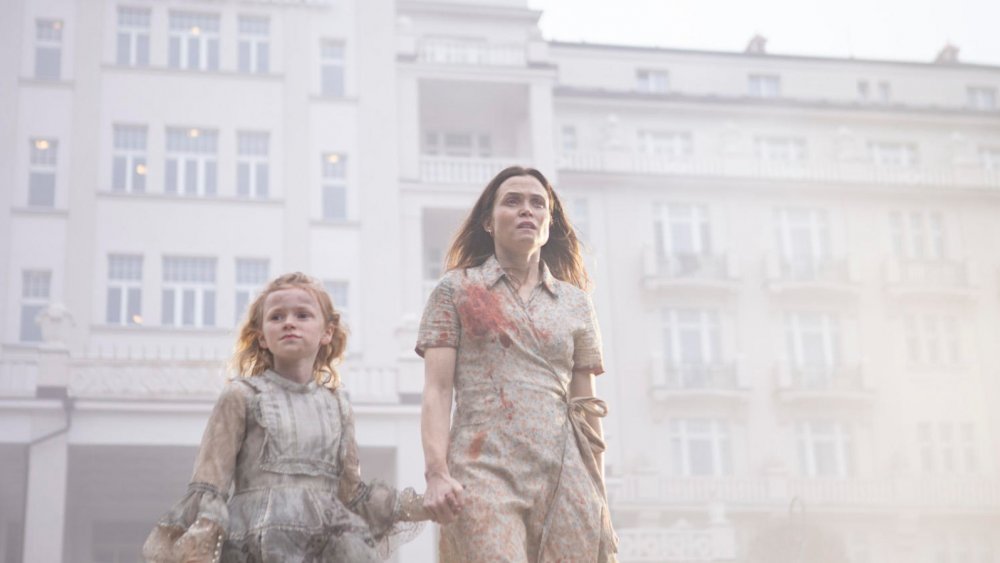 Netflix
Quick question before we get started: What's on your short list of things that send chills up your spine? A post-nuclear apocalyptic setting? Wealthy folks with insidious agendas? Spooky old hotels? Scandinavians? If you answered "yes," "yes," "yes," and "yeah sure," then you'll undoubtedly want to check out Cadaver, the psychological thriller that's currently picking up steam on Netflix.
Cadaver (or Kadaver, if you speak Norwegian) comes to Netflix courtesy of writer/director Jarand Herdal, marking his first feature-length motion picture following a series of short films. Equal parts creepy Fallout side mission and third act of a Purge movie, Cadaver takes place in the aftermath of a nuclear apocalypse in which Norway was decimated, presumably in an attempt to stifle their unfathomable military strength. The opening sequences paint a bleak picture of the everyday struggle for survival in what's left of a once thriving metropolis, with all the generally accepted earmarks of life in a radioactive wasteland: Scattered remains, washed out colors, and the classic explosive aftermath aesthetic best described as "detritus 'cause they smite us." Protagonists Jacob and Leonora (played by Thomas Gullestad of The Twelfth Man and The Sleepwalker's Gitte Witt) scavenge the city with their daughter Alice (newcomer Tuva Olivia Remman), taking in the horrors and barely squeaking by.
And then comes an exciting call to adventure. A barely-creepy-at-all man in a barely-creepy-at-all antique car appears, with the vibe of an old West medicine show. He barks about a magnificent performance and a free meal for anyone who will join him at the hotel of one Mathias Vinterberg. From there, things go roughly as well as they ever do when a rich guy in a movie shows up in a poor neighborhood and tells everyone to get in his car.
Step up, step up for Cadaver on Netflix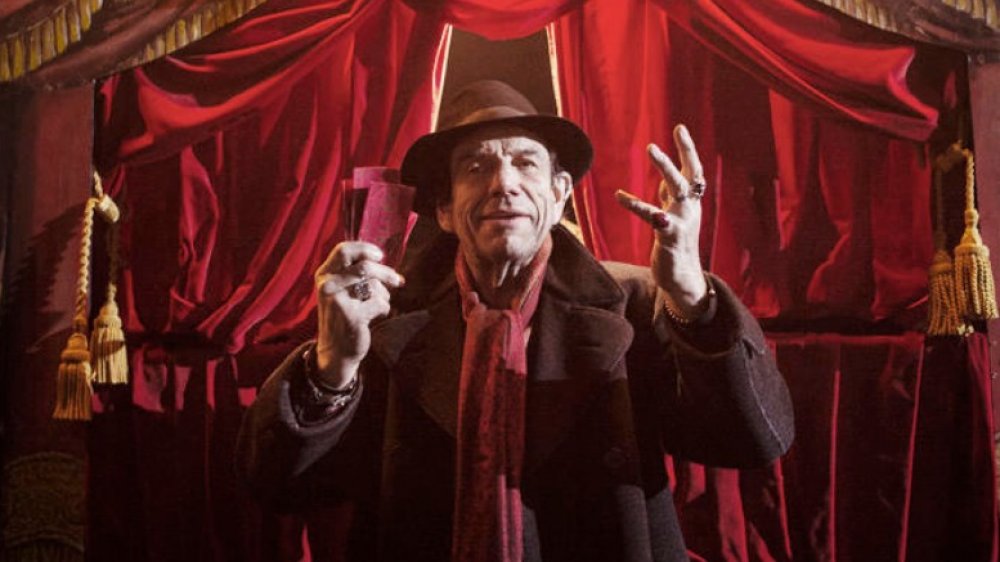 Netflix
Mister Vinterberg, played by Thorbjørn Harr of Vikings, has a sadistic agenda — one that doesn't seem that hard to spot, but that's sort of the point. Throughout the film, the host's intentions never come off as potentially altruistic, and the heroes' willingness to accept his hospitality comes down to desperation. Early in Cadaver, Jacob asks Leonora how she can be sure that everything will be okay, to which she responds, "because it has to be." The question is never, "will they go through Hell," but rather "how much abuse will a struggling family take from the rich and powerful in order to survive?"
Cadaver is Netflix's first venture into producing Norwegian motion pictures. Released on October 22, the movie has already cracked the streaming service's coveted Top 10 most-watched list. Reviews have been sparse so far, with praise for Cadaver's atmosphere, described by Tor Aavatsmark of L&B Tech as "Clever and fascinating, with several good single scenes and visually a real treat." Roger Ebert's Simon Abrams gave the film two and a half stars, summing up Cadaver by saying that "(director) Herdal should have delved a little deeper into Leonora's tortured headspace, though watching her try to reason her way out of a trap laid by a bread-and-circuses-loving tyrant has its charms." Movie Nation, in another two and a half star review, calls Cadaver "gorgeous to look at (...) and well-played, but predictable enough to amount to a mixed bag of a thriller."
Cadaver is currently available to stream on Netflix as part of the service's October "Netflix and Chills" slate of Halloween thrillers.