Star Wars: Rogue One Poster From Russia Is A Work Of Art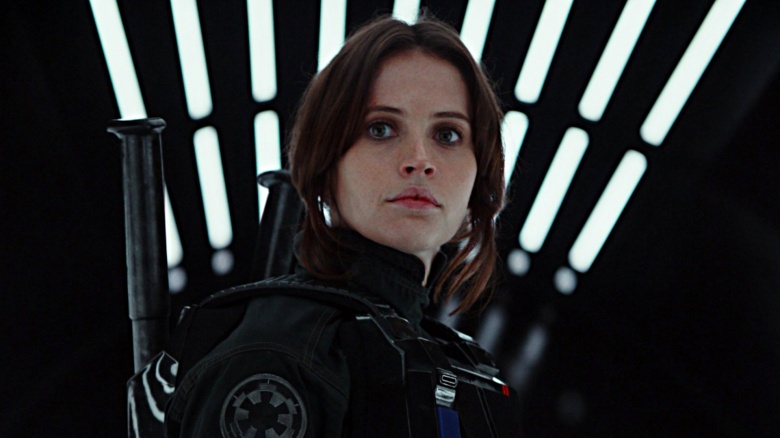 There are plenty of Star Wars posters in the world, but few look as grounded as this one.
The Russian poster for Rogue One: A Star Wars Story recently surfaced on Twitter (via Slash Film), and it suggests that the anthology flick will live up to rumors (via Reuters) that it will be grittier than any of the previous installments in the franchise.
Unlike on previous posters for Rogue One, there are no main characters depicted (and no Death Star, either). Instead, we see the discarded helmet of Jyn Erso (Felicity Jones) as it casts a shadow of the Rebellion logo. Meanwhile, Stormtroopers and AT-AT walkers approach, and they're probably not on their way to pick it up and return to her.
Check out the poster below and prepare for the release of Rogue One on Dec. 16 with everything we think we know about it.