Rotten Tomatoes Gives Its Official Verdict On Star Trek: Discovery Season 3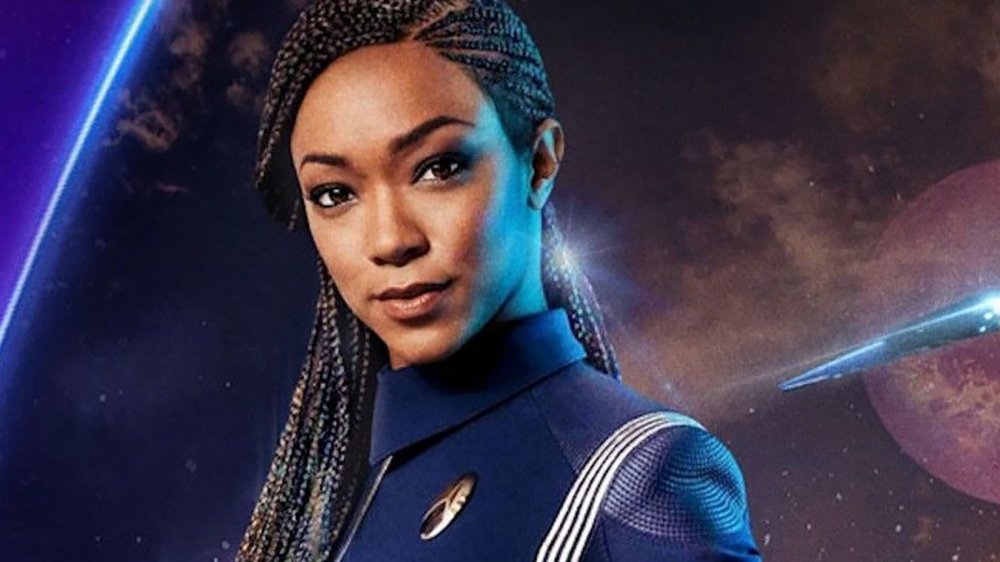 CBS All Access
In its third season, Star Trek: Discovery has gone where no Star Trek franchise has dared to go before: Deep into a future where the Federation's carefully brokered peace has been shattered. With the crew facing a world that's truly alien to them all, the show feels revitalized, and Star Trek: Discovery season 3's Rotten Tomatoes score reflects the show's renewed sense of energy. For the first time since the series premiered on CBS All Access in 2017, Discovery has cracked the 90% rating tier. Currently, the series is certified 93% fresh by critics who are praising the show for breaking out of the traditional Trek narrative to try something a little darker than viewers might expect.
IndieWire critic Christian Blauvelt applauded Discovery for shedding the constraints of its limiting prequel setup, and allowing Sonequa Martin-Green's Michael Burnham to fully embrace her human side. "With a time jump into the 32nd Century at the end of Season 2, she feels truly liberated," he wrote of season 3. "How something fits into existing canon no longer matters. All that does matter is good storytelling."
Meanwhile, Vulture reviewer Devon Maloney expressed relief that Michael's trip through the wormhole is paying off by giving Discovery an identity all its own. "After the dense, chaotic struggles of last season, "The Hope Is You, Part 1" is everything it needed to be," she wrote. "It's exciting; it's beautiful; it's funny as hell; it made me full-on sob at the end. And I have no idea what's going to happen next. Isn't that great?"
Critics and fans are responding positively to Star Trek: Discovery season 3's changes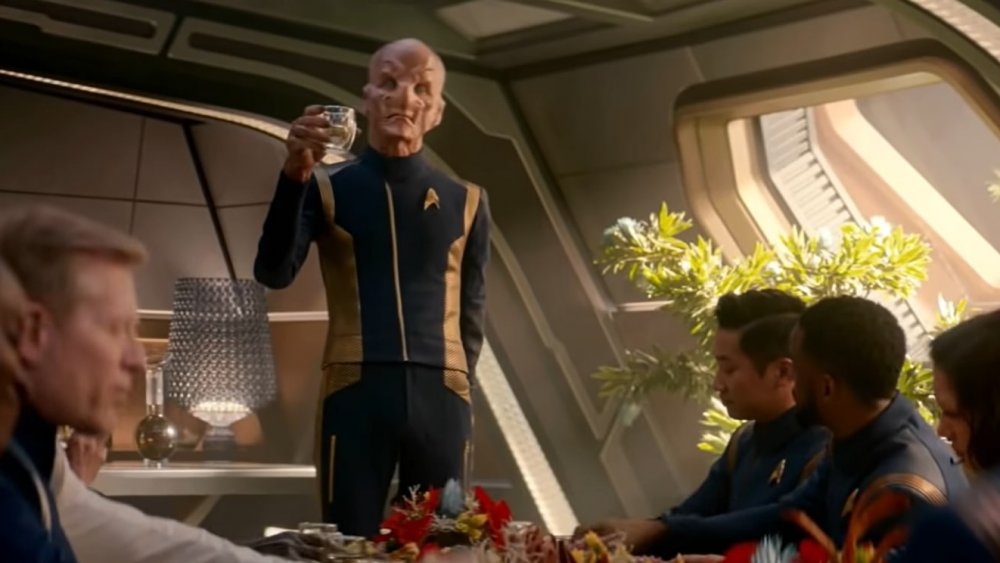 CBS All Access
Since Star Trek: Discovery premiered, devoted Star Trek fans have criticized the prequel for perceived canon missteps and pacing issues. The second season received a dismal 32% Rotten Tomatoes score from viewers, falling sharply from season 1's 51%. By comparison, season 3 currently has a respectable 63% score from viewers. That's not a response that matches the enthusiasm of critics, but it's a marked improvement over past seasons.
It's also worth noting that not every fan takes time to rate the show online, so Discovery's rating could be skewed in either direction. But between the critical response and the improved viewer score, season 3 seems to be resonating with fans on a level that the previous seasons simply couldn't reach. And a big part of the positive response appears to be stemming from the decision to virtually reboot the series by freeing it from its close proximity to the original Star Trek's setting.
Living in the shadow of the original Star Trek is no place for a new entry in the beloved franchise to be, and it basically set Discovery up for failure. With that 10 year gap between the OG Star Trek and Discovery tossed aside for some good old-fashioned time travel fun, the series is free to make its own mark on the expansive universe of the franchise.
Sonequa Martin-Green is just as excited about Star Trek: Discovery season 3's new direction as everyone else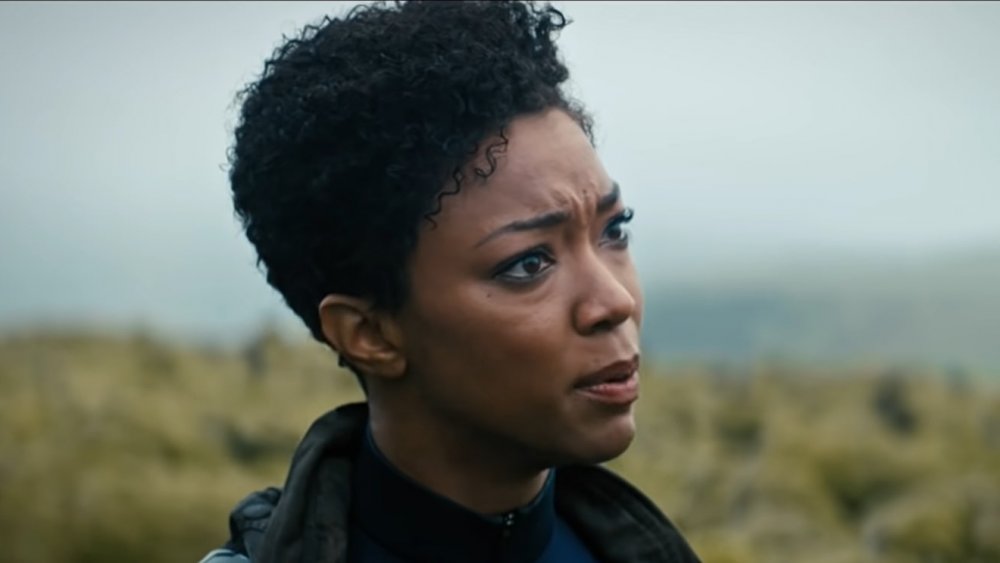 CBS All Access
It's not just critics and fans who are loving Discovery's leap into the unknown, the show's stars are also excited about the series' new direction. In an interview with Star Trek Magazine, as reported by Trekmovie.com, Martin-Green shared how refreshing it is to be adding to the Star Trek canon instead of playing within the bounds set by previous incarnations of the franchise.
"What I love the most, I think, is that we still are who we are as a show," she said to the publication. "We still have the connection to canon, but it's almost like you get to see canon go where it's never gone before. You get to see what canon represents, the spirit of it, in this whole new world you've never seen. You get to see what it means to establish this universality, and the fight it takes to establish it. You see that in motion, which is exciting."
At last, Discovery is forging its own path, and in the process, it's earning well-deserved accolades for trying something new when it could have simply continued to play things safe instead.