Guardians Of The Galaxy Named The 'Deadliest' Movie Ever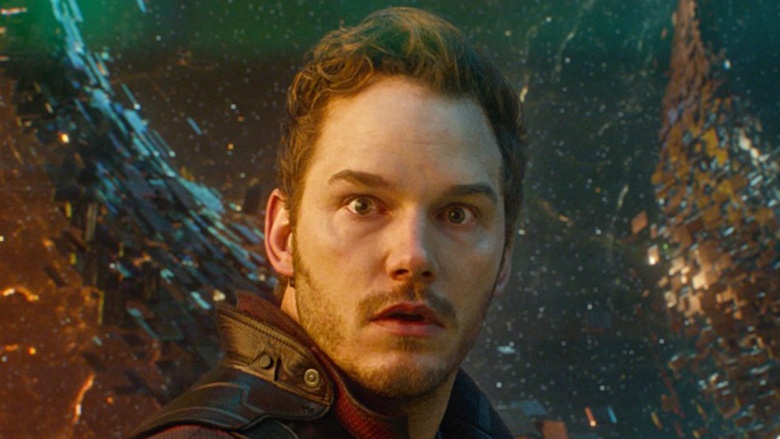 Nevermind about Scarface, Hostel, Cannibal Holocaust or anything Quentin Tarantino has directed. A new study claims that the PG-13 family flick Guardians of the Galaxy is the "deadliest" movie of all time.
The study, conducted by Go Compare (via The Guardian), tallies the number of on-screen deaths in every major film since the '40s. And while you might expect an unapologetically violent horror flick like Saw or a gritty war movie like Saving Private Ryan to top the list, it turns out that Guardians of the Galaxy is the "winner" by a morbid landslide with 83,871 deaths.
Of course, that body count is directly due to the scene near the end of the film in which Ronan uses his warhammer to wipe out 80,000 Nova Corps pilots at once. Thanks to that scene alone, the study concludes that Guardians of the Galaxy has over 78,000 more deaths than the second-deadliest film: 2014's Dracula Untold.
Here's the complete top 10:
1. Guardians of the Galaxy (2014) – 83,871 on-screen deaths
2. Dracula Untold (2014) – 5,687

3. The Sum of All Fears (2002) – 2,922

4. The Lord of the Rings: Return of the King (2003) – 2,798

5. 300: Rise of An Empire (2014) – 2,234

6. Lord of the Rings: The Two Towers (2002) – 1,741
7. The Matrix Revolutions (2003) – 1,647

8. The Hobbit: The Battle of the Five Armies (2014) – 1,417

9. Braveheart (1995) – 1,297 

10. The Avengers (2012) – 1,019
It should be noted, however, that the methodology for the study is a little suspect. GoCompare specializes in financial services comparison, and there's no formal explanation as to which films were considered and which deaths actually count. As ScreenCrush points out, if you're counting abstract deaths like the destruction of the Nova Corps fleet, it seems a little crazy that a movie like Independence Day: Resurgence–which includes the complete annihilation of London and its 8 million inhabitants–wouldn't rank higher.
Meanwhile, the study also concludes that the average number of deaths depicted in movies has steadily and drastically risen in the past few decades. In 1940, there was only one film with 50 or more on-screen deaths, while there were 84 movies in 1980 and 119 in 1990. Four films from 2014 alone made it into the top 10.
Guess we'll have to see if director James Gunn and the Guardians can beat their record when Guardians of the Galaxy Vol. 2 arrives May 5, 2017. While we wait, check out a few violent, terrifying, and/or nauseating movies that audiences walked out of.