Why Robert Downey, Jr. Calls Himself Dr. Dolittle With A Budget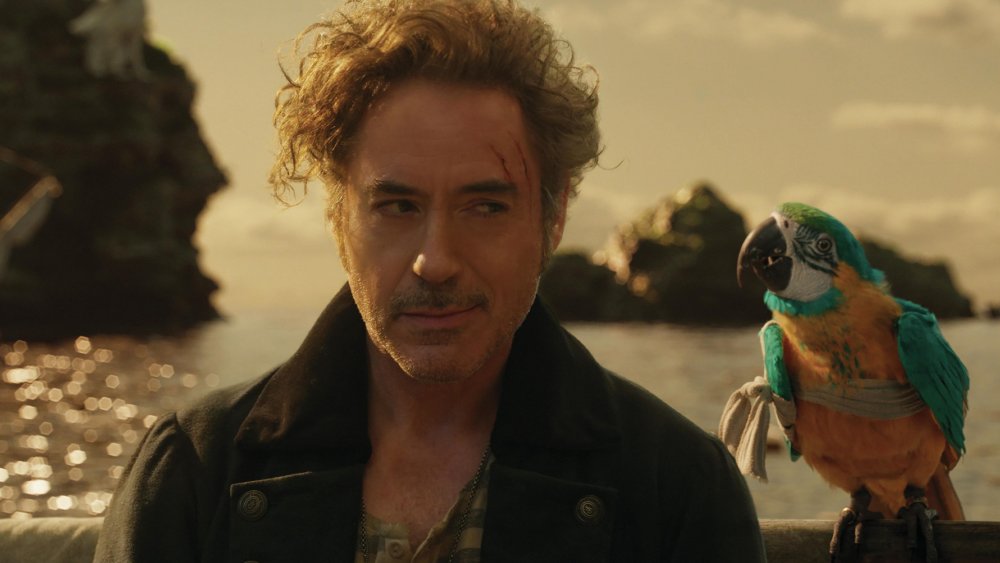 Universal Pictures
It may have seemed like an odd move for Robert Downey, Jr. to hop onto a family comedy like Dolittle after playing the world-saving billionaire Tony Stark in the MCU for so many years. Box office aside, though, the actor did a fantastic job in the role. Downey, Jr.'s version of Dr. John Dolittle is a quirky physician with the ability to communicate with animals, and the film takes Dolittle through an adventure to a mythical island, in search of a cure for the sick Queen Victoria. Before leaving on said adventure, Dolittle is shown as having shut himself away, following the death of his wife, with his only companions being the animals he talks to on the daily.
While many were unsure why Downey decided to take on the title role of Dolittle, it seems that he actually had a personal connection to the film. In real life, Downey has a deep love for animals that might actually make him as close to the real-life version of the character as we are going to get. And, in fact, he even refers to himself as "Dr. Dolittle with a budget." Here's why.
Robert Downey, Jr. practically lives in a zoo ... in real life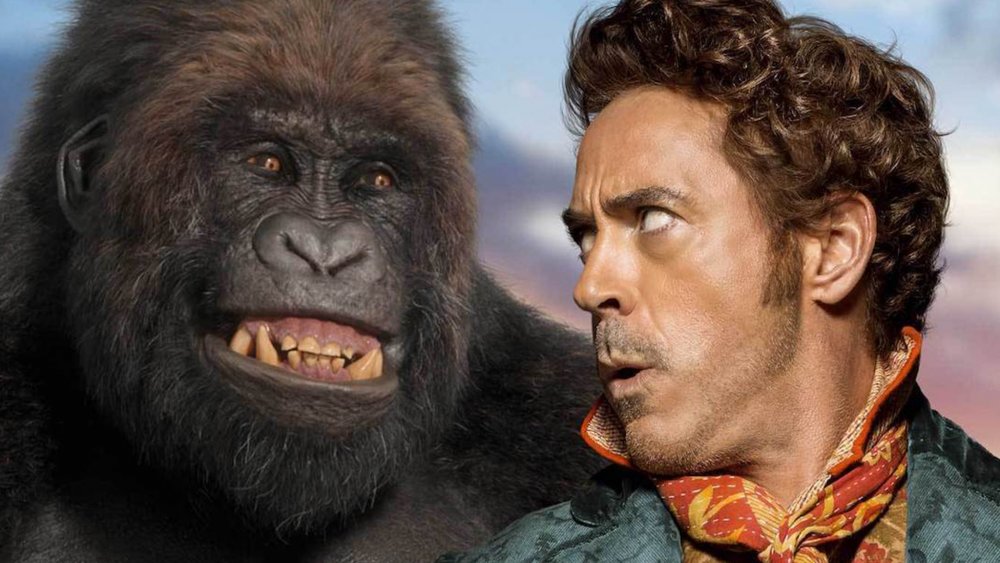 Universal Pictures
In an episode of the talk show My Next Guest Needs No Introduction with David Letterman, we see Letterman joining Robert Downey, Jr. at his home ... which, really, we should be calling a zoo, at this point. A clip shows the two of them hanging out, doing normal everyday stuff like hand-feeding a pen of goats, and shoveling poop from the potbellied pigs. Of course, Downey admits he's never done the poop shoveling himself, but Letterman isn't afraid to get his hands dirty. A few additional animals can be seen in the background, like llamas and cows.
It turns out that one of the main reasons the actor decided to take on the role of Dr. Dolittle was because of the animals. As the former Iron Man told Graham Norton on The Graham Norton Show, his $13.4 million Malibu estate came with empty stables, which he has now proceed to fill, largely with rescue animals. "I'm a softy at heart," Downey, Jr. admitted. And just like a real-life Dr. Dolittle, he even names his animals, revealing on the same show that his llamas are called "Fuzzy" and "Madre," while his rescue goat goes by the name of "Flash." Walking around the actor's estate, you'd likely bump into a few cats and chickens as well.
Meanwhile, if you hop on over to Robert Downey, Jr.'s Instagram, you'll find several pictures of him hanging out with his pigs or listening closely to Fuzzy the llama, as she announces his new Discovery show The Bond. The four-part series takes a look at stories of people bonding deeply with animals, according to Discovery — which, clearly, is something that Downey, Jr., the real-life "Dolittle with a budget," has done himself.