How The Helstrom Siblings Were Really Cast - Exclusive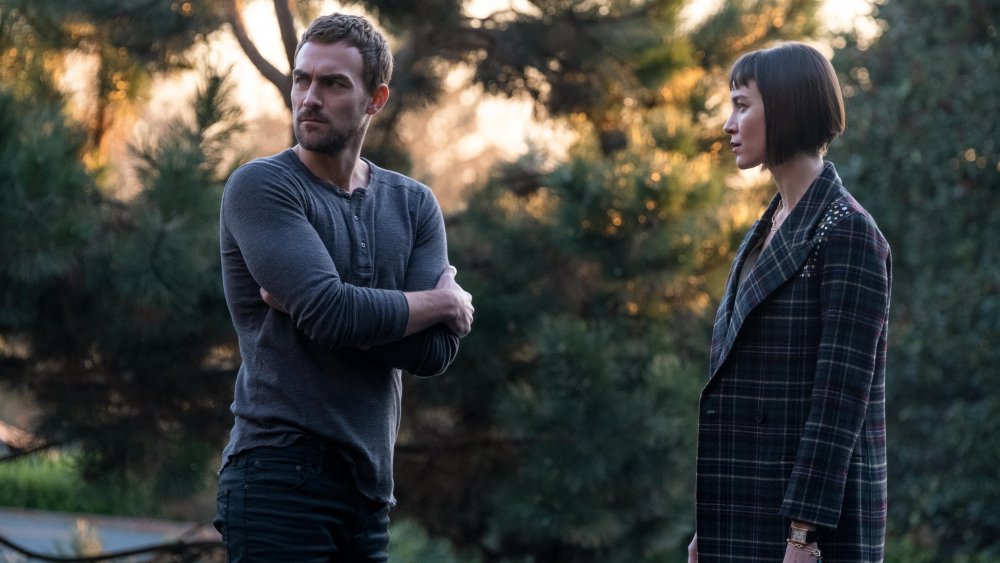 Katie Yu/Hulu
Paul Zbyszewski needed to find the children of the devil — well, not literally, but his Helstrom series on Hulu revolves around two Marvel Comics characters whose origin story involves their dad, Satan. So, the showrunner and creator knew he'd have to cast two leads capable of navigating the show's balance between dark horror and superheroic deeds. In an exclusive interview with Looper, the Agents of S.H.I.E.L.D. veteran revealed what he looked for during the casting process, and what ultimately led him to choose Tom Austen (The Royals) and Sydney Lemmon (Fear the Walking Dead) as the show's Daimon and Ana Helstrom, respectively.
He also spoke about recruiting talented directors like the Emmy-nominated Daina Reid (The Handmaid's Tale), to helm each of the first season's ten episodes. "Boy, it is so hard when you're casting a show," he confesses. "You want everyone to be a five-tool player. You want them to be a Swiss Army knife."
What Helstrom's producers looked for during casting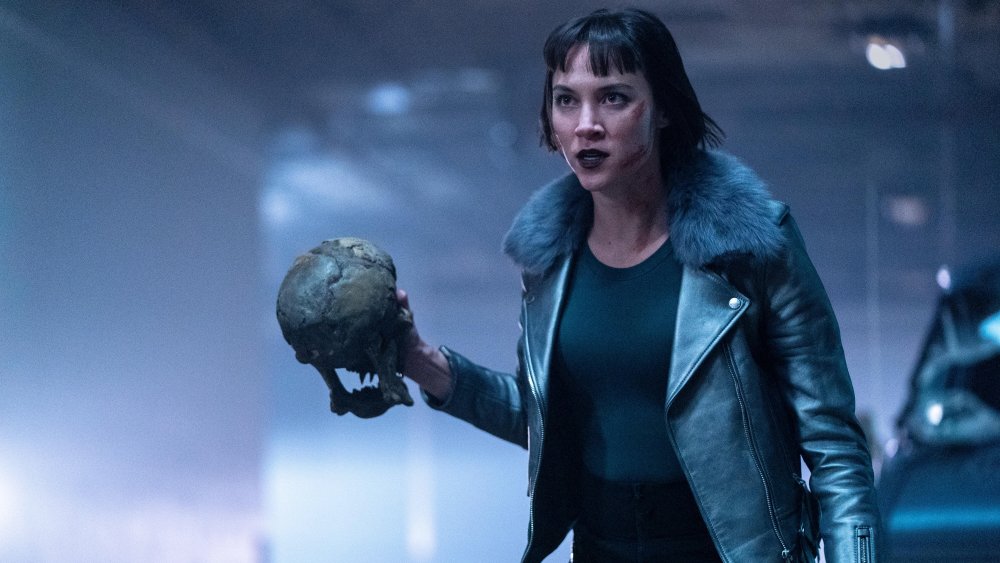 Hulu
In Hulu's Helstrom series, based on Marvel Comics characters that first appeared in the pages of horror-centric titles like Ghost Rider and Vampire Tales in the early '70s, Daimon and Ana Helstrom use special powers to fight to save people from demonic forces. While the siblings' comic book origins were tweaked for the show, the darker tone and themes remained. As the showrunner, Zbyszewksi knew exactly what he was looking for when casting his two leads.
"You want someone who can bring the drama, someone who can do comedy, someone who can do action," he begins. "You want gravitas. You want flexibility, physicality. There are so many boxes to check."
The same criteria extended to the search for the rest of the show's cast, which includes Elizabeth Marvel (House of Cards), Robert Wisdom (The Wire), and June Carryl (Mindhunter), whose character heads the psychiatric hospital where the siblings' mother has been institutionalized for 20 years.
"I was delighted that Laray Mayfield [and] Lisa Fields, our casting directors, and our terrific friends at Marvel who have been through the casting mill so many times on previous shows, knew, 'Oh, there's hidden talent over here,'" Zbyszewski says. "Laray was like, 'Have you seen June yet?'"
"I'm just so grateful that everyone we cast, top to bottom, was a five-tool player," he continues. "They all came to play. They had all of the things. And on top of all that, they were great people, just fun to talk to and fun to hang out with, and you could be real and have conversations. And they all had that intangible, likable quality that made the chemistry on screen easy. It was like, 'Oh, look. They like each other in real life. They hang out together.' And so, when they come in and do scenes together, it's just more enjoyable."
When it came to hiring directors for each of the first season's ten episodes, the process was just as rewarding. 
How Helstrom's directors were chosen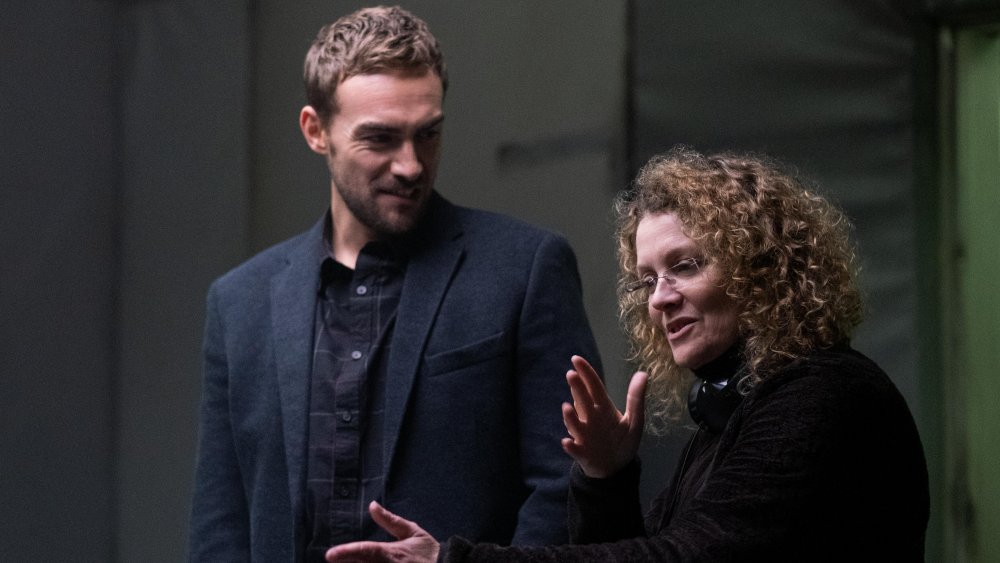 Bettina Strauss/Hulu
Zbyszewski assembled a stellar crew of top-tier and up-and-coming talent to direct his Helstrom episodes. The season's first episode, "Mother's Little Helpers," was directed by Daina Reid, who earned an Emmy nomination for her work on The Handmaid's Tale. 
"Visually, [each director had] to be able to tell a story and bring a style to it, and really, Daina set the bar for that," Zbyszewski says. "With Daina, her work in [season 2 episode] 'Holly' on The Handmaid's Tale, she was coming off that nomination. She's so lovely to talk to and to be with, to then realize, 'Oh, she's got a real vision. Oh, she has horror chops.' She really knew her horror. She was a classic horror fan. She did her homework as well. And she was an actor, so she had a wonderful rapport with actors." 
Speaking of horror chops, Helstrom episode 5 director Jovanka Vuckovic is the former editor of the horror magazine Rue Morgue, and began her career in visual effects. She directed the 2019 flick Riot Girls, which The Hollywood Reporter explained is set in "a world where a plague wiped out all adults and left kids to rule." 
"[We were] so lucky to have Jovanka Vuckovic direct an episode, coming from indie horror," says Zbyszewski. "I think she really kind of knocked it out of the park and did a wonderful job for us." 
"All of our directors, we were looking for those qualities, the visual and also that team player spirit and enthusiasm and a little bit of genre cred," he adds. "I feel so grateful that our directors all came to play and all brought something of themselves to the project." 
All ten episodes of Helstrom season one are available to stream on Hulu.