The Animaniacs Reboot Trailer Is Finally Here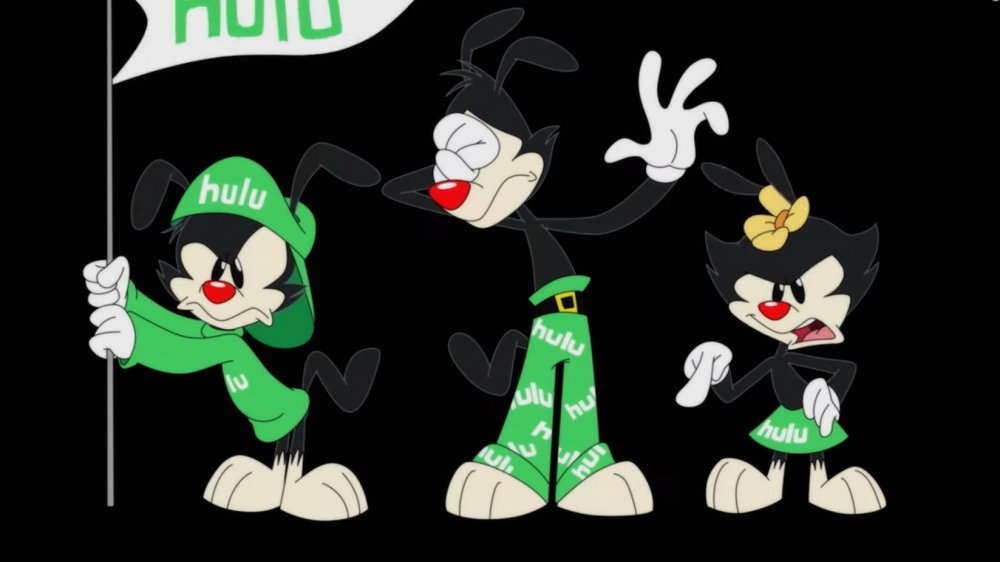 Hulu
The Animaniacs are ready to sell out.
We've known that a reboot of the beloved '90s cartoon, The Animaniacs, was on the way for a few years, but now that we're careening toward its November 20 release date on Hulu, the powers at be have gifted us with a trailer for the new season. Fans of Yakko, Wakko, and Dot will be thrilled to see that the absurdist tone and meta-humor of the original series is still firmly intact. And they'll be even more excited to know that Pinky and the Brain are still along for the ride.
Rob Paulsen, Jess Harnell, Tress MacNeille, and Maurice LaMarche all return to lend their voices. In addition to those series veterans, The Animaniacs reboot also has newcomers working behind-the-scenes who are fans of the original. Paulsen spoke to Animation Magazine about the reboot, and he assured fans, "We have a new showrunner and new writers, who grew up watching the original series. What I can tell you is that it is every bit as joyful and hurt-yourself-laughing funny as the original."
So, what did this newly released trailer tease about the hotly anticipated new season?
The Animaniacs trailer is as irreverent and funny as ever
"Hello. Reboots are symptomatic of a fundamental lack of originality in Hollywood," Yakko says at the beginning of the trailer. The camera then cuts, revealing that he and his fellow Warner siblings are decked out in official Hulu gear. "Have you no shame?!" Dot cries out.
The answer is, of course, no. A disembodied hand comes in from off-screen and foists an oversized check on the crew, announcing, "Here's your check for The Animaniacs reboot, you sellouts!" All three siblings accept it with smiles on their faces as a new era of the classic cartoon is launched.
What follows are two minutes of delightful insanity, as we see gags about modern technology (Pinkie is worried that he's getting catfished by an actual catfish), a brief flash of Anime-niacs, and even what appears to be a Greek mythology-themed storyline with a cyclops that looks suspiciously like Donald Trump. The trailer ends with a 2020 take on their iconic theme tune: "We're Animan-y, totally insane-y, never mansplain-y, Animaniacs!"
The Animaniacs drops on Hulu on November 20. And, honestly, what could be a better way to end the absurdity that was 2020?