What Hannah Really Whispered To Owen On The Haunting Of Bly Manor Episode 3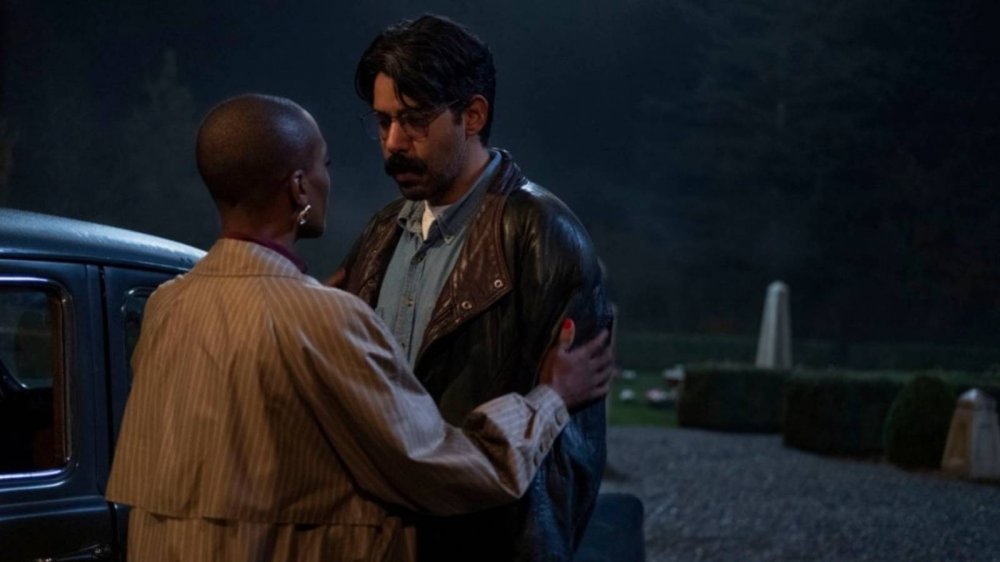 Netflix
On October 9th, 2020, a terrifying new series emerged on Netflix. The Haunting of Bly Manor is the follow-up season to the spooky, yet excellent, The Haunting of Hill House. While the two stories aren't connected in terms of plot, they both deal with terrifying apparitions. This time around, a young governess named Dani Clayton (Victoria Pedretti) is hired by a man to take care of his nephew and niece. Shortly after she takes the job, she starts seeing ghosts appear around the premises.
Whether you're scared of dolls, creepy kids, or things that go bump in the night, The Haunting of Bly Manor has a little something for anyone looking to boost their adrenaline. While Dani may be the protagonist, she's far from the only one who feels the effects of the apparitions. Bly Manor's cook, Owen (Rahul Kohli), and housekeeper, Hannah (T'Nia Miller), play prominent roles this season. The two have a special connection throughout Bly Manor, which culminates in a moment fans have been talking about since the series debuted. 
Toward the end of episode 3, Hannah whispers something to Owen. It's practically inaudible, so you can't really hear what she's saying. It's clear, however, that there was something she wanted to tell him. Fans have been wondering what the mystery phrase was, and thanks to a recent interview with T'Nia Miller, we can finally get some closure on this moment.
 Spoilers for The Haunting of Bly Manor episode 3 ahead!
Hannah said something to the effect of "I'm here"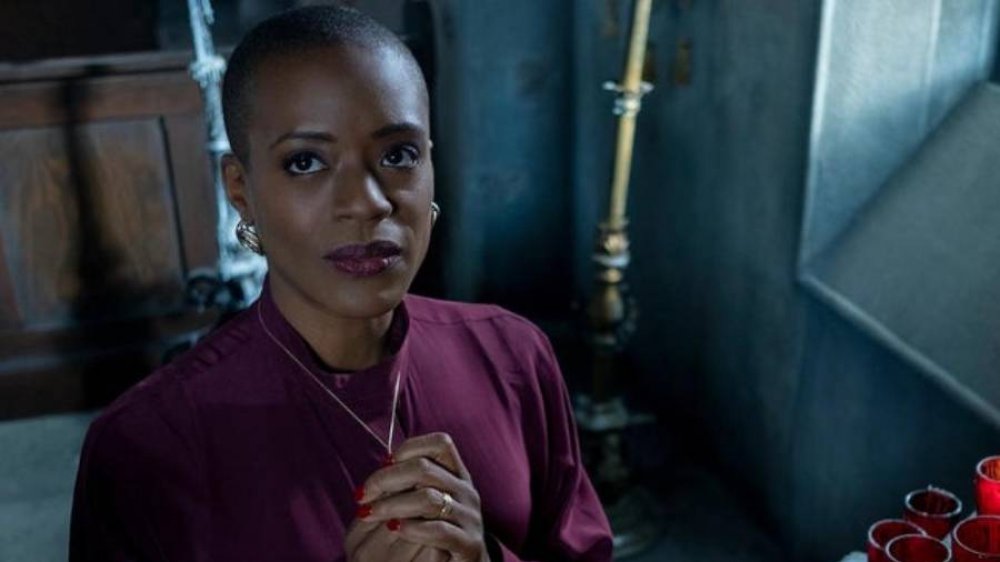 Netflix
Not to be anticlimactic, but it turns out T'Nia Miller can't even remember precisely what she said to Rahul Kohli. In an interview with Collider, Miller was asked what it was she said during that emotional scene. It turns out there wasn't anything specific in the script about what she was supposed to say, and as she puts it, "I can't remember! I made it up! It wasn't scripted or anything like that. I think it was something like, 'I'm here,' or, 'I've got you.' I don't know." The whisper comes at an emotional moment when Owen learns his mother has just passed away, so Hannah drawing him in close to let him know that she's there for him certainly makes sense. 
Miller goes on to say, "It was something consoling about having fear and sort of indicating that she loved him and she would hold him when she was here but without saying that, because it's Hannah after all." While the exact words remain a mystery, the overall sentiment is clear, and that's what's most important. Hannah cares deeply for Owen, and whether you know what she's saying or not, a simple embrace speaks volumes.
The entirety of The Haunting of Bly Manor is available for you to watch on Netflix. It makes for the perfect Halloween binge-watch all the way up to that shocking finale.