Get Your First Look At The John Wick Roller-Coaster Opening In 2021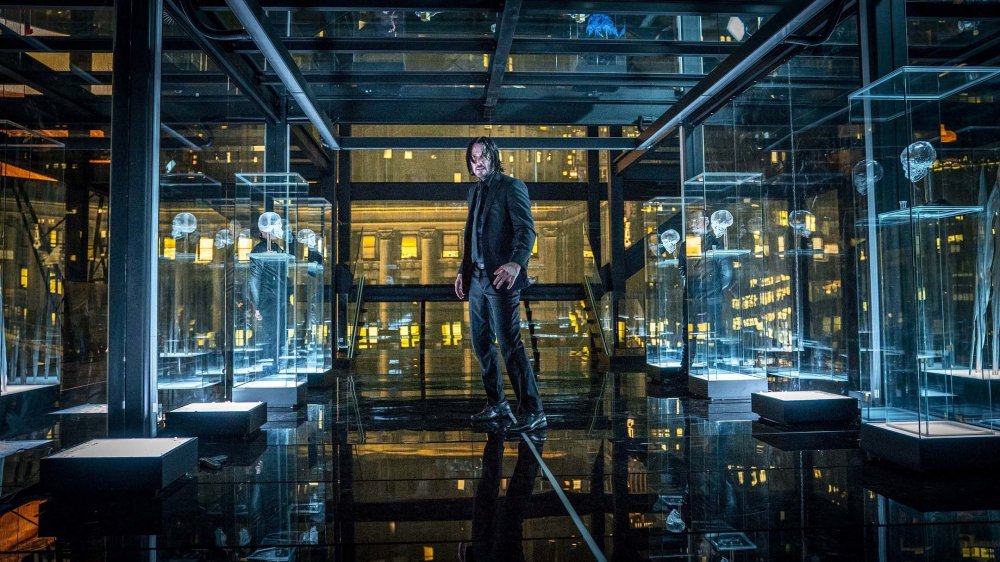 Lionsgate
John Wick is a real roller-coaster ride of a movie franchise. And while that certainly could be a phrase said to express the heart-pounding, dramatic, action-filled twists and turns the John Wick story has taken throughout its narrative thus far, in this case, we mean it literally: John Wick is a real roller-coaster ride.
To be very deliberate: John Wick, the series of movies that began with Keanu Reeves' titular character getting revenge after the Russian mob killed his dog, is getting a real-life, you-must-be-this-tall-to-ride roller-coaster.
Lionsgate is opening the ten-story roller-coaster at Motiongate theme park in Dubai, United Arab Emirates, along with a similar attraction based on the magician-themed action franchise Now You See Me. Both coasters are expected to open in early 2021.
The John Wick ride is called "John Wick: Open Contract," and gives riders the option to either help John Wick or hunt him. In an interview with Variety, Jenefer Brown — the executive VP and head of global live, interactive, and location-based entertainment at Lionsgate — said, "You'll get two different experiences depending on which path through the queue you choose to get on the ride."
Visit the Continental and hunt John Wick on a roller-coaster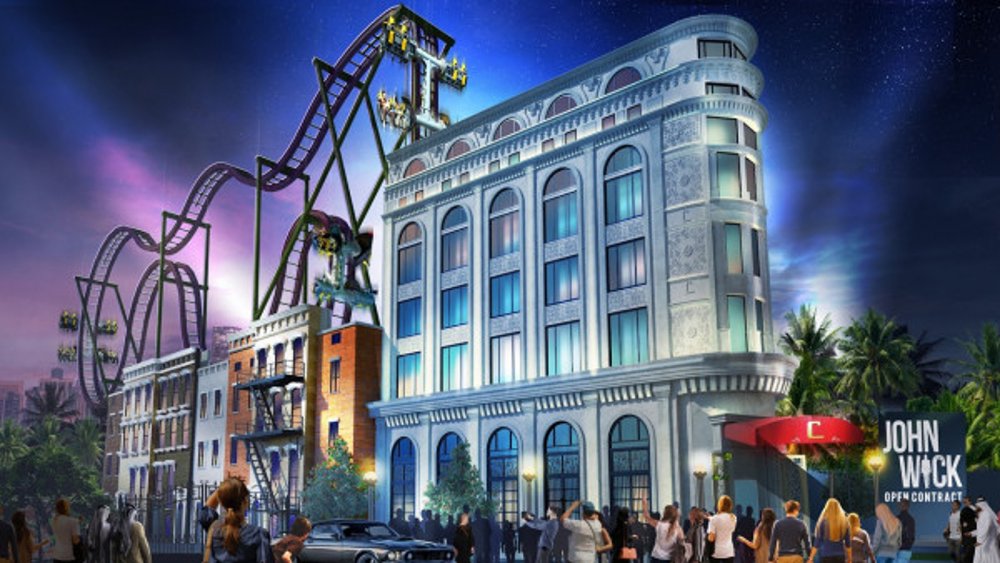 Lionsgate
Lionsgate is taking the ride pretty seriously. According to Brown, designers of "John Wick: Open Contract" worked with John Wick filmmakers and production designers in order to recreate the feel and tone of Wick's world. The Continental, a chain of hotels that assassins (including Wick) visit as a safe haven, has been recreated for the ride so that attendees can interact with well-known moments from the franchise.
"This attraction in particular is really about setting the story by putting people in this very immersive environment, and then you really get the action as you get on the coaster," said Brown. "It's ten stories high, so there's definitely a level of intensity that's befitting of the John Wick franchise that guests will experience."
If all that sounds exciting, be aware that you're going to have to go to Dubai in order to enjoy this unique John Wick experience. While Lionsgate already has touring shows for Now You See Me and La La Land (and even an escape room based on Saw), there isn't an immediate plan to bring the John Wick ride to North America just yet.
"We would love to bring these types of experiences and attractions here," said Brown. "I think that there has just been more opportunity to date internationally. But I think that is changing and we're certainly exploring possibilities in North America. Hopefully in the not too distant horizon, we'll be able to bring some of these larger scale experiences here. In terms of these larger footprint outdoor theme park/indoor theme park type of experiences, it's something we're incredibly interested in and focused on. It's just really a matter of finding the right opportunity and in mature markets like North America or Europe, those aren't as frequent as in other parts of the world."
Mark your calendars for "John Wick: Open Contract" to open in early 2021, and for John Wick 4 to debut in theaters on May 27, 2022 — followed by John Wick 5 sometime in 2023.