Inside Lovecraft Country's Sanctum: Music Of The Cosmos VR Event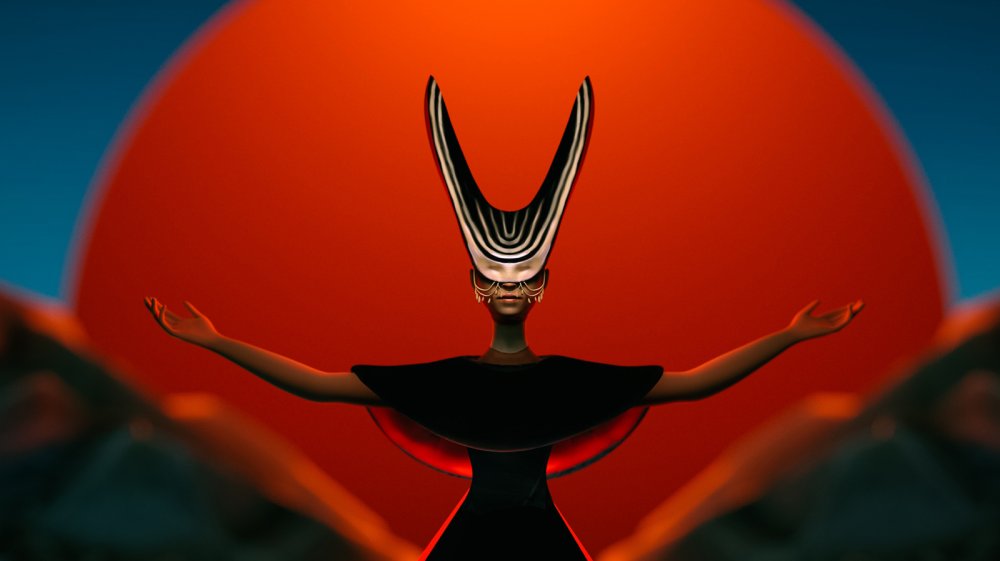 HBO/The Mill
Looper received a generous — if appropriately ominous — invitation from HBO and the digital artists at The Mill (accompanied by the gift of a brand new Oculus Quest VR system) to take part in a series of three special events in the "Sanctum," a virtual reality space within the world of Lovecraft Country. This week, as the show's inaugural season came to its twisty, time-turning finale, the Sanctum bid travelers farewell with a bang. A big bang, in fact, with a live VR performance from Janelle Monáe, in which she performed three of her futurist dance anthems — "Django Jane," "Americans," and "Come Alive (War of the Roses)" — while guests could use the power of virtual lighters and magic glowsticks to levitate their own lights through a performance space that came alive.
Anyone who's been following Monáe's rise to pop prominence over the past decade could immediately see why she's the perfect choice to serve as musical ambassador to the bold frontier of VR, and the perfect artist to close out the journey through the Lovecraft Country Sanctum's triptych of experiences. Where "The Garden of Eden" welcomed participants to a gallery of thought-provoking digital sculptures and paintings and "An American Dream" presented a powerful spoken word performance, this finale — "Music of the Cosmos" — completed the series with a celebration of song. Altogether, the Sanctum carved out a space in a cutting-edge platform for a diverse array of Black voices to reach out in joy, in grief, and in power.
Where does VR go from the Lovecraft Country Sanctum?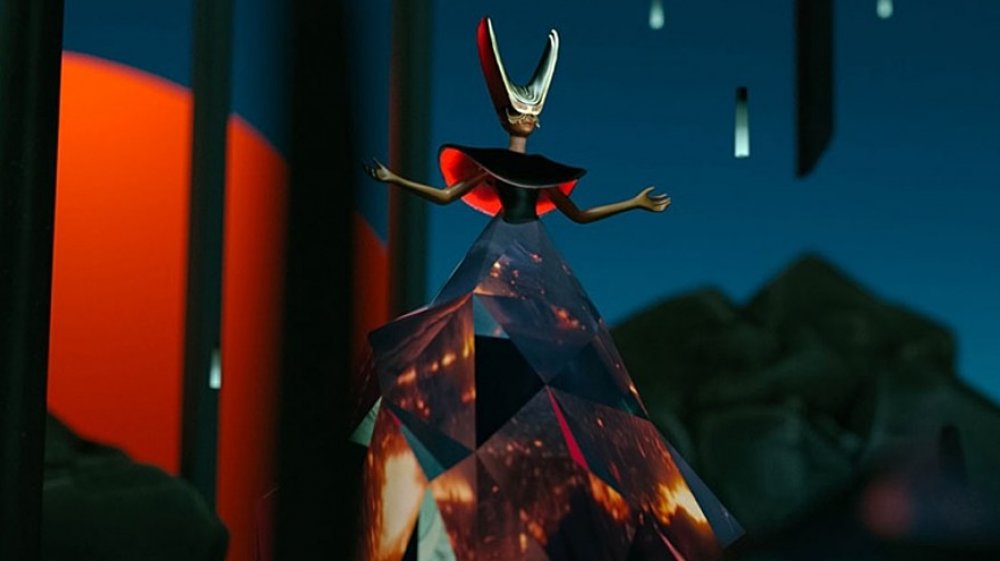 HBO/The Mill
Of course, the significance of the Sanctum experience goes far beyond promoting Lovecraft Country. With 2020 proving to be both a landmark year in America's eternal struggle over racial justice and a time in which our very concept of communal experiences has been perhaps permanently shaken, a virtual space in which to share Black art is no small thing. Monáe, who's spent her entire career shining a sci-fi-powered spotlight on social conversations, obviously recognized that.
"I always strive for innovation, and this project gives me the special opportunity to celebrate Lovecraft Country (a show I'm a huge fan of) and connect with fans in a completely new way using virtual reality," the eight-time Grammy nominee said in a press release from The Mill. "This is the perfect platform to explore the impact of music and movement in a new dimension designed to celebrate Black art, stories and voices."
The future of virtual performances remains to be seen — as does the future of VR technology, Lovecraft Country, and on a much more important scale, America. But as we leave the Sanctum behind, it's clear that a truly powerful potential exists here, and that a brighter, more honest, more connected future of art and culture just might be possible for those willing to open the door.