Here's What Bryan Cranston Could Look Like As Doctor Doom In The MCU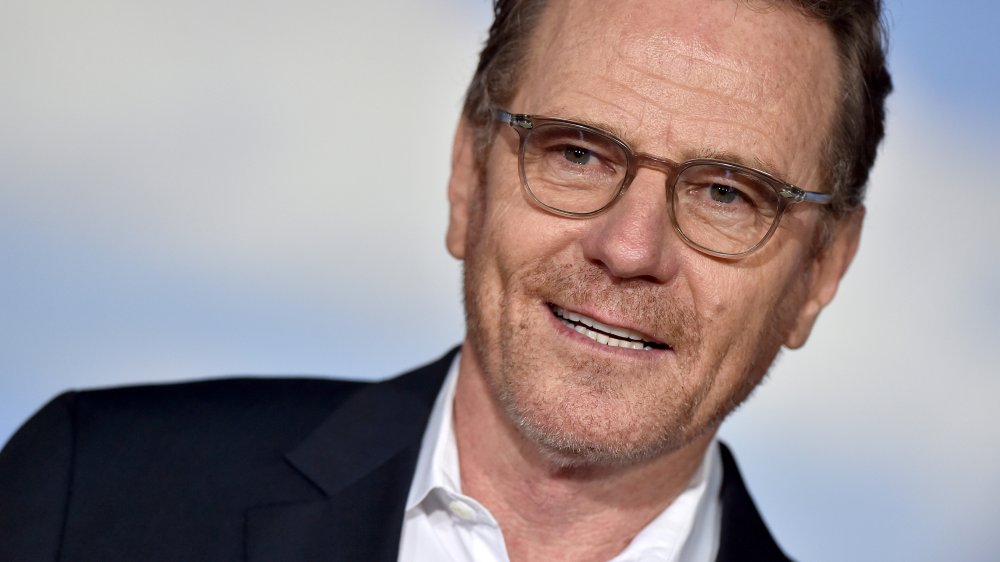 Axelle/bauer-griffin/Getty Images
Ever since Disney acquired 20th Century Fox, fans have been chomping at the bit for any news regarding the Fantastic Four's eventual introduction into the Marvel Cinematic Universe. All kinds of casting rumors have come out of the woodwork, with one of the more prominent rumors involving The Office star John Krasinski taking on the role of Reed Richards, aka Mr. Fantastic. Many actors could blow comic books fans away with their interpretations of the Fantastic Four, and when it comes to villains, there's one who could end up playing a role in the MCU for years to come: Doctor Doom. 
The supervillain has a long, storied history in the Marvel comics. He has a genius-level intellect, frequently developing doomsday devices that the Fantastic Four often stop, and he's come into conflict with pretty much every hero in the Marvel universe, from Kitty Pryde to Spider-Man. He's an important figure who could make for a great Big Bad in the movies, giving audiences a different kind of antagonist than Thanos. Whoever ends up taking the role needs to be able to bring a certain level of gravitas to the character, and here at Looper, there's one revered actor who comes to mind for the part: Bryan Cranston.
Cranston can clearly play complex characters, as evidenced by his long-running role as the anti-hero Walter White on Breaking Bad. It wouldn't take a huge stretch of the imagination to see him go from a chemist to a scientist. Looper loved this idea so much, we reached out to the incredibly talented artist spdrmnkyxxiii, who has an awesome Instagram page filled with incredible comic book pieces, to create a piece of art that shows what Cranston could look like as Doctor Doom. (You can also follow him on Twitter if you want to stay in the loop to see what he creates next.)
After seeing this, we're ready to put on our Heisenberg hats and campaign for Cranston to be cast as Doctor Doom.
The MCU's Doctor Doom will likely be around for a long time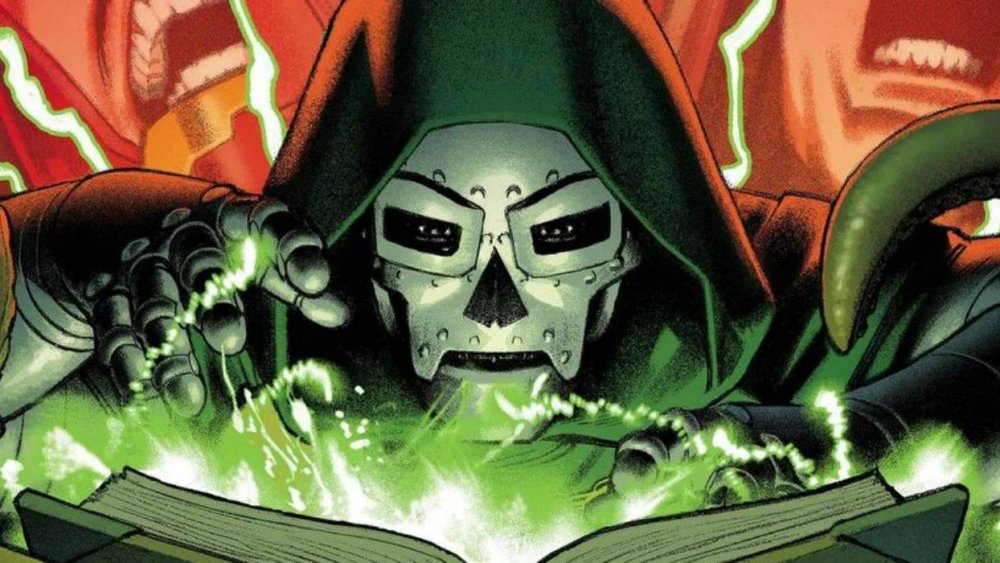 Marvel Comics
Cranston would definitely be a fan-favorite to get the beloved role. While Breaking Bad went off the air in 2013, Cranston has continued to appear in a wide range of roles — like the real-life screenwriter and novelist Dalton Trumbo in the Oscar-nominated film Trumbo and the larger-than-life villain Zordon in the 2017 Power Rangers reboot. Cranston would kill it as Doctor Doom, but how likely is it Marvel Studios would want him for the part? 
If Doctor Doom was a one-and-done villain who gets disposed of after a single film appearance, then Cranston would probably be a great fit. What's not quite as known is whether Cranston would be down to basically dedicate his career for a decade's worth of film appearances as the villain, which would make sense for Doctor Doom. In addition to being a primary Fantastic Four antagonist, Doctor Doom has crossed paths with Black Panther (a meeting that fans want to see addressed in Black Panther 2), Doctor Strange, and pretty much every other Marvel hero at some point over the years. It's not difficult to imagine him pulling the strings near the end of Phase 4 of the MCU or the beginning of Phase 5, which means whoever ends up getting cast as the villain — if Doctor Doom will even be a part of the MCU at that point — could have consistent work for years to come. 
In addition to acting, producing, and directing in TV and film, Cranston is also heavily involved in theatre, with his most recent performance being Howard Beale in Network from 2017 to 2019 (via Deadline). He's a busy man in high demand, so it's unclear if he'd want to spend a significant portion of his career playing a single character, even if he did achieve great success doing so on Breaking Bad.
Whether he ends up getting the role of Doctor Doom or not, we can't wait to see what Bryan Cranston does next.