Jurassic World 2 Will Have More Suspense, Less CGI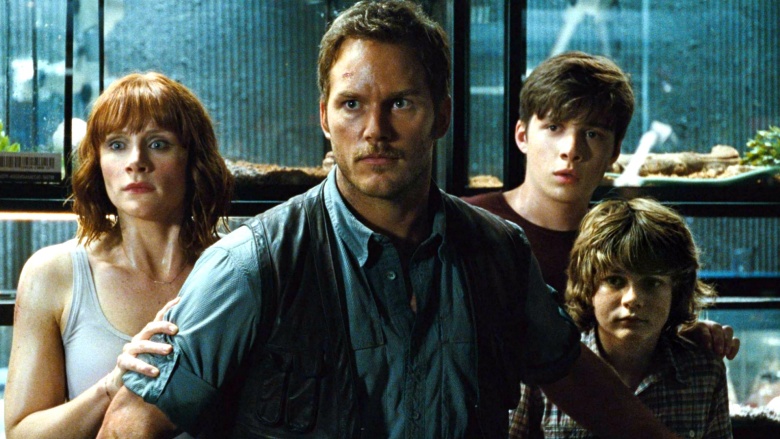 While Jurassic World was a global blockbuster, some audiences and critics weren't completely sold on the digitally rendered dinosaurs. So for Jurassic World 2, filmmakers are putting an emphasis on practical effects instead of CGI to ramp up the realistic suspense.
Colin Trevorrow (director of Jurassic World and a producer for the upcoming sequel) recently told Jurassic Outpost (via Collider) that Jurassic World 2 will feature more animatronics, and he said director Juan Antonio Bayona has the right "skillset" for the job.
"There will be animatronics for sure," Trevorrow said. "We'll follow the same general rule as all of the films in the franchise, which is the animatronic dinosaurs are best used when standing still or moving at the hips or the neck. They can't run or perform complex physical actions, and anything beyond that you go to animation."
He also said there's a big reason why Jurassic World leaned so heavily on CGI.
"I think the lack of animatronics in Jurassic World had more to do with the physicality of the Indominus, the way the animal moved," he said. "It was very fast and fluid. It ran a lot and needed to move its arms and legs and neck and tail all at once. It wasn't a lumbering creature. We've written some opportunities for animatronics into [Jurassic World 2]—because it has to start at the script level—and I can definitely tell you that Bayona has the same priorities. He is all about going practical whenever possible."
Bayona recently confirmed that the upcoming installment will be the second part of a planned trilogy, and production is running ahead of schedule. Jurassic World 2 is slated for release June 22, 2018, but there's one important character from the original trilogy we know we won't see.