Quentin Tarantino Almost Made A Luke Cage Movie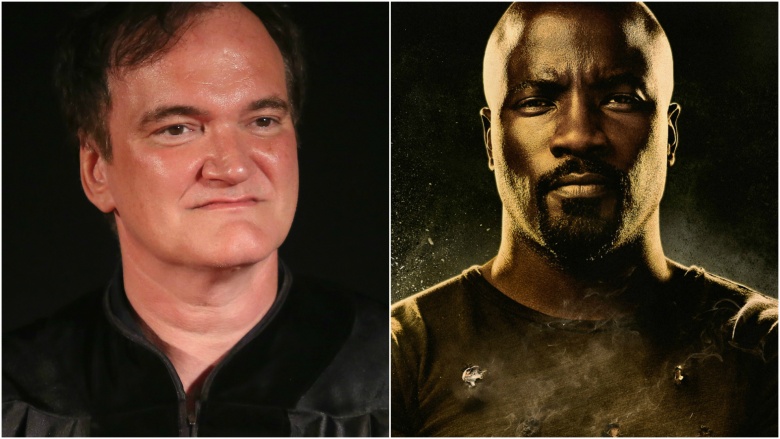 Getty Images/Netflix
It probably shouldn't be all that shocking to hear that Quentin Tarantino was into Luke Cage long before the Netflix series. When Marvel introduced the character in 1972's Heroes for Hire comic book, the gritty realism and indirect Shaft influence would've been right up his pop culture alley.
And when the director was doing press for last year's The Hateful Eight, Tarantino told Yahoo! Movies that he actually wanted to make a Luke Cage movie back in the '90s. If it bums you out that he didn't, consider the film he decided to make instead.
"I'm a huge fan," he said. "I had even considered, after Reservoir Dogs, doing a Luke Cage movie. But I ended up doing Pulp Fiction instead. So I think I might have made the right choice."
It's hard to argue with that. And since the movie would've arrived right around the same time as Sylvester Stallone's Judge Dredd and Alec Baldwin's The Shadow, it's possible the world wasn't quite ready for an edgier brand of superhero flicks beyond Tim Burton's Batman series. Still, it would've been interesting to see what Tarantino would've done with the character–just maybe not at the expense of Samuel L. Jackson's Jules Winnfield.
Of course, Yahoo dug up the interview because the first season of the Luke Cage series just premiered on Netflix. Check out what to expect from the series and find out how big of a role hip-hop plays on the show.