The Real Reason Shantel VanSanten Left The Flash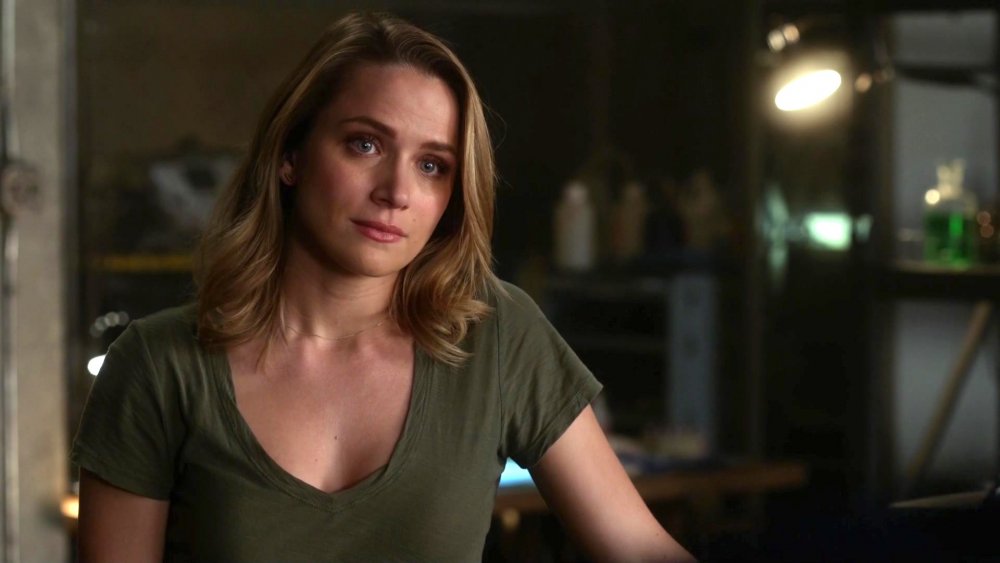 The CW
Actress Shantel VanSanten joined the second season of The Flash in 2015 as Patty Spivot, a cop working for the Central City Police Department, who later joins Joe West on his anti-meta-human task force. She also happens to serve as a love interest for Grant Gustin's Barry Allen. The two actors had great chemistry, and Patty was a compelling character. Everything seemed to be going great... until Patty abruptly left Central City on a train bound to Midway City, and VanSanten left the show.
Many people suspected that VanSanten left the show to film Shooter, the USA television adaptation of the 2007 movie of the same name, about a highly skilled ex-Marine sniper who comes out of retirement to stop a plot to assassinate the president. For three seasons between 2016 and 2018, VanSanten held a starring role in the series alongside Ryan Phillippe. While that was definitely a part of why she left The Flash, it turns out there's a very different reason for both how and when the character of Patty left, and likely why she never returned.
A showrunner no longer on The Flash decided to send her character off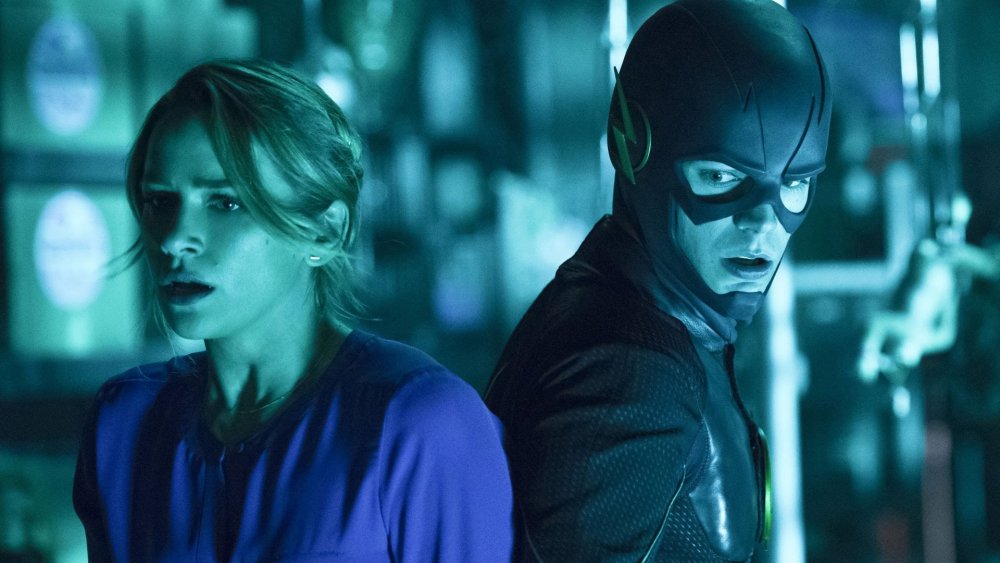 The CW
In an interview with TVLine, VanSanten spoke about acting on The Flash and revealed a bit more about why she left. Patty Spivot left Central City very suddenly on a train in the season 2 episode "The Reverse-Flash Returns," right after she found out the Flash's real identity. Referring to the swift departure, VanSanten stated that she didn't "think it was supposed to end as quickly as it did." 
VanSanten shared that before leaving The Flash, she "actually worked it out with [her] contract so [she] could finish the whole season and be around." Despite that, she said, "A showrunner that's no longer on that show was very upset with me, and so he put me on a train all of a sudden, and I left." Despite the mention that the showrunner in question is no longer working on The Flash, VanSanten did not disclose which showrunner she meant. 
As cited in the TVLine piece, fans speculate that she was referring to the ousted Andrew Kreisberg, who was fired by the CW in 2017 after an investigation into sexual harassment claims. Knowing that, it's easy to see why Kreisberg could likely be the one who, as VanSanten said, "allowed their own personal feelings to come in the way of what was best for a story." Even then, it can't be said for certain, as the other season 2 showrunners — Todd Helbing, Aaron Helbing, and Gabrielle Stanton — are also no longer with the show. 
Despite everything, VanSanten loved working on The Flash and is still friends with the cast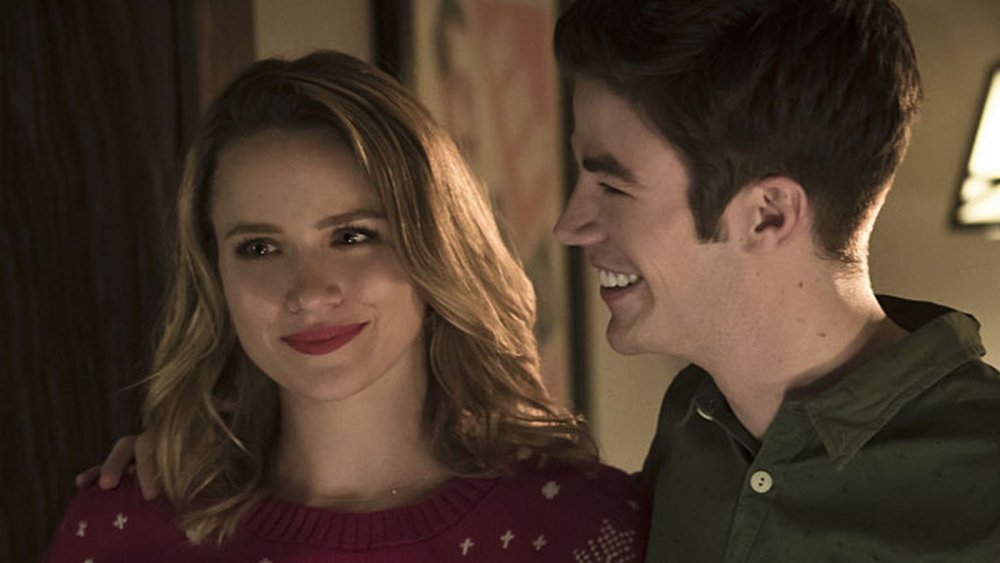 The CW
VanSanten stated that she was also open to returning as Patty, and had hoped that the showrunner in question would "cool down" and she'd be able to come back. Though it's not clear exactly why, VanSanten never did get the chance to reprise her role, and she speculated that Barry is too different of a character, and the story too advanced, for her to return now.
Though it might not have gone as planned, VanSanten remembers her time on The Flash fondly, and stated that she is "really fortunate" that she has been able to play characters like Patty and tell these stories. In fact, she's still friends with much of the cast. While she knew that Barry and Patty weren't meant to be — as he ends up with Iris West — VanSanten "had the best time."
It may never be revealed which showrunner VanSanten meant, but thankfully they no longer have the power to influence The Flash. Though VanSanten's time as Patty was cut short, she's gone on to act on another superhero television series, Amazon Prime's The Boys, as Becca Butcher, and you can also see her on For All Mankind, a new series from Apple TV Plus.