Dexter Fans Just Got Huge News About The Show's Return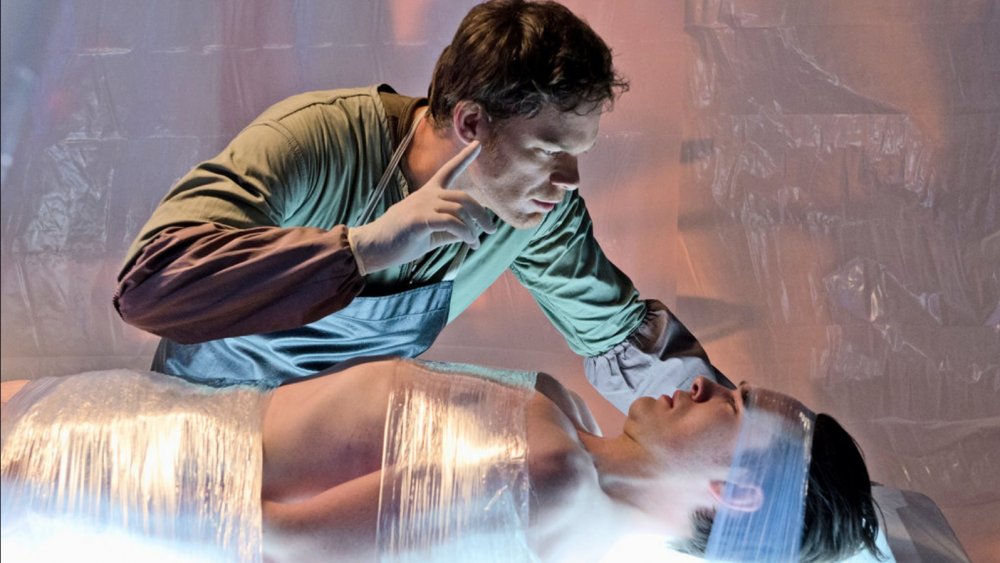 Showtime
Hope has been the only thing Showtime's Dexter fans have had to hold on to since the series ended in 2013. After eight seasons, when all is said and done, Dexter Morgan (Michael C. Hall) doesn't die, and he isn't caught for the vigilante murders he's committed. The serial killer who only kills other killers instead leaves everything behind and exiles himself from the world in what made for one of the most frustrating TV finales of all time. The ending wasn't as conclusive as Dexter's demise would've been, but it did provide a golden shimmer of hope that Dexter's story might not be over. Now, some huge news has broken that takes that sliver of hope a step — or several steps — further.
"Don't get your hopes up" would be an easy response to any news that claims Michael C. Hall's serial killer next door might be appearing on the screen once again. We've seen Dexter-related hopes squashed before, and nobody wants to see this fandom hurt again. We were promised a prequel, and we got an animated web series in 2009. We were slammed with rumors of spin-offs that never happened. After a series of interviews with the Dexter actor talking about how he wouldn't mind reprising the role for a season 9, fans latched onto the words as a real possibility. Then, Showtime announced in 2019 (via Business Times) that no active talks about a ninth season were taking place. Fans' hopes were crushed — for a while, anyway. 
Everything changed on October 14, 2020, when Showtime announced that all of our Dexter dreams are finally going to come true.
Dexter is coming back from vacation in the Pacific Northwest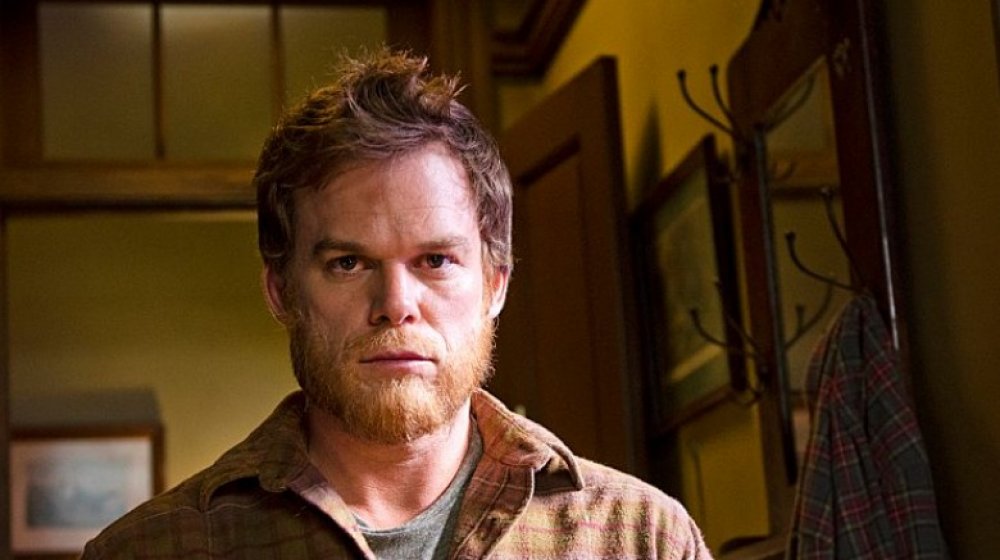 Showtime
According to Hollywood Reporter, Showtime is bringing Dexter back for a limited series. The series isn't set to be an ongoing thing as of right now. It'll run for a total of ten episodes and bring Hall back as the world's favorite fictional serial killer. Even better, the production is scheduled to begin next year, so it's not only talk.
The story is set to take place after the series finale, with Dexter living a solitary existence as a lumberjack-type in a new life he's crafted for himself after faking his death at the end of season 8. Despite Dexter's early retirement from his career of killing, there's sure to be a lot of murderous happenings since it's a huge part of the character's identity. 
In the vein of other "faked their own death" stories, there's a good chance that the upcoming limited series will see Dexter haunted by the ghosts of his past. It's even possible that Dexter will meet his end at the hands of the state — you know, for all those murders he committed. For what it's worth, that's the ending that Clyde Phillips, co-producer and original showrunner on the series, had in mind for Dexter from the very beginning (via E! Online). 
The Dexter limited series is bringing back Phillips as showrunner as well, so maybe he'll have the chance to actually make good on his original vision. Phillips ran the writers room until 2009, and during his time on the show, Dexter scooped up several Emmy Award and Writers Guild Award nominations. His inclusion for this new ten-part sequel series is welcome news indeed.
The Dexter fandom has a lot to say about the series coming back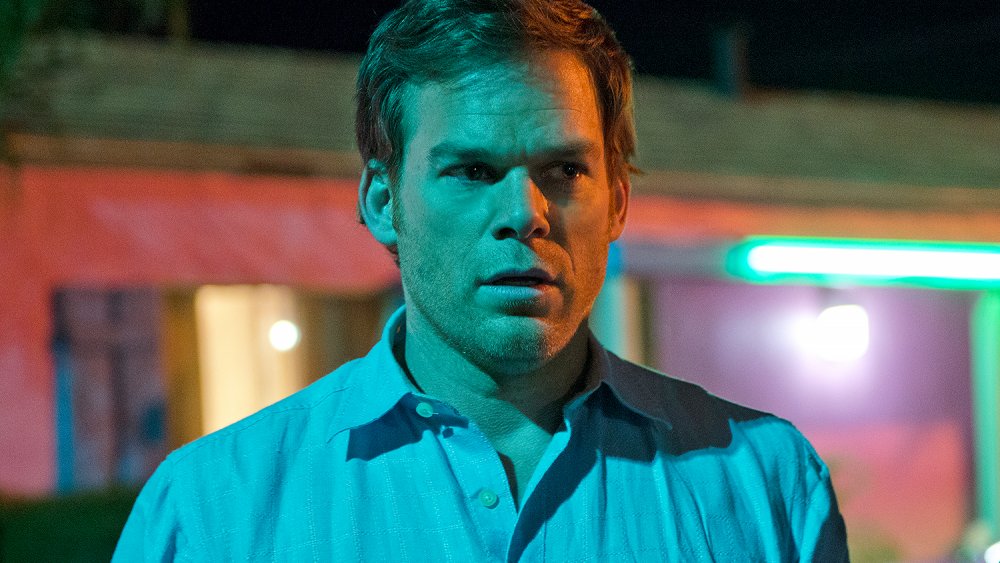 Showtime
It's not every day that a series as well-known and as ultimately tragic as Dexter gets a second chance. For anyone who hasn't seen Dexter, news of this limited series revival would be like, in 2026, seven years after Game of Thrones ended, HBO announcing that ten more episodes are coming down the pipe. Naturally, Dexter fans are pretty much freaking out about this one-off extension project, as it might offer a better ending than the original's. On the flip side, though, some are freaking out for a very different reason: They've been so badly burned by Dexter's ending that they don't want anything to do with the limited series.
"From the way it ended I honestly dont want anymore please," one fan wrote on Twitter. Replying to that tweet, another user wrote, "If you didn't like the end of the show then give this season a chance. It's been so long that they have a fresh new idea for a story that could redeem the ending it got and dexter won't be remembered having a bad ending."
Twitter user @LuvToDance80 didn't mince words in sharing their excitement upon hearing news of the limited series: "Yes!!! That ending was the worst. I hope they fix that nonsense." Elsewhere, a Dexter fan proposed that the minds behind the Dexter limited series should not only "fix that trash ending," but also tap into the spirit of earlier seasons of the show. They said of the series coming back for ten more episodes, "The first 4 seasons of 'Dexter' was riveting, well-written & superbly acted television."
Elsewhere, Twitter user @caIangaeaf agreed that Dexter is, on the whole, a quality show, but that they're wary of it coming back and possibly ending in an even worse way than it did initially. They tweeted, "You'd think I hate dexter but I rlly rlly loved it I'm still just salty about the last season and rlly don't want it ruined more."
At this stage, it's impossible to predict what the Dexter limited series will look and feel like. Many are choosing to be optimistic about what's in store, while others are taking caution. Whatever side of the fence you sit on, strap in for what's bound to be an interesting ride when Dexter returns sometime in 2021.