How Fear The Walking Dead Fans Are Reacting To The Death Of Morgan Jones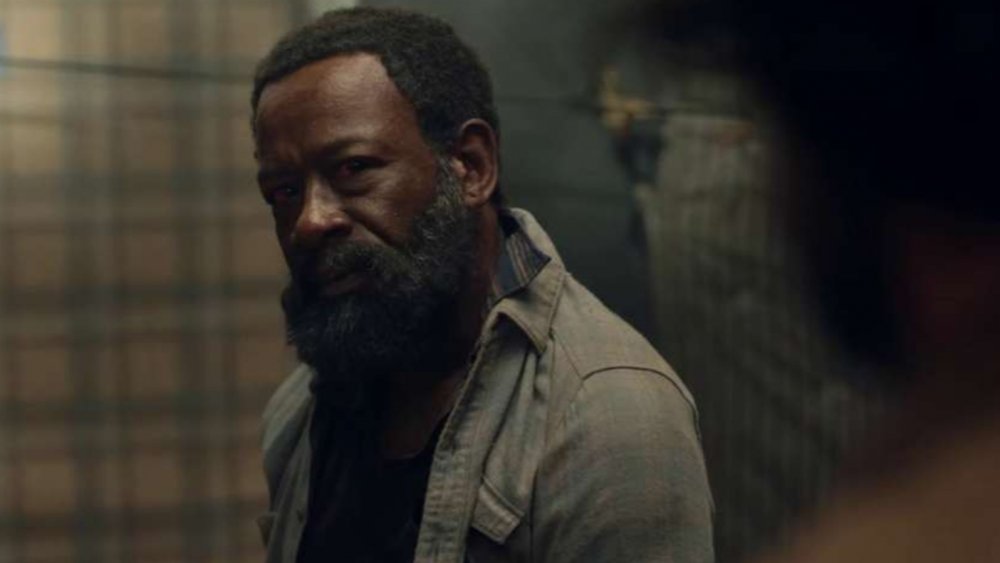 AMC
Morgan Jones, as played by Lennie James, is among the longest-tenured characters in the Walking Dead chronology. He arrived in the pilot episode of the original series, and has stuck around through it all, eventually becoming one of the principal characters of the Easter egg-filled offshoot series Fear the Walking Dead. With over a decades-worth of storytelling under his belt, it's no surprise that he's gone through quite a metamorphosis in that time, which has sent his life in vastly different directions. 
His most recent personality shift comes during Fear's latest episode, "The End is the Beginning," in which he chillingly declares that "Morgan Jones is dead."
In this season 6 premiere, Morgan is shown in pretty dire straits — hiding out in an abandoned water tower from Emile LaRoux (Demetrius Grosse), a bounty hunter, and nursing a debilitating gunshot wound (courtesy of Colby Minifie's Virginia). Of course, having the good fortune and wherewithal to survive in the apocalypse, he emerges from the brink of death and is reborn anew, with an ax in his hand and thirst for revenge. Long gone is the life-appreciating Morgan of seasons past, and so begins the era of a much darker, morally blurred version of the character.
Naturally, such a major change attracted the Fear the Walking Dead faithful to share their thoughts on his latest incarnation, and the responses are all over the place.
Responses to the "new" Morgan are ... a mixed bag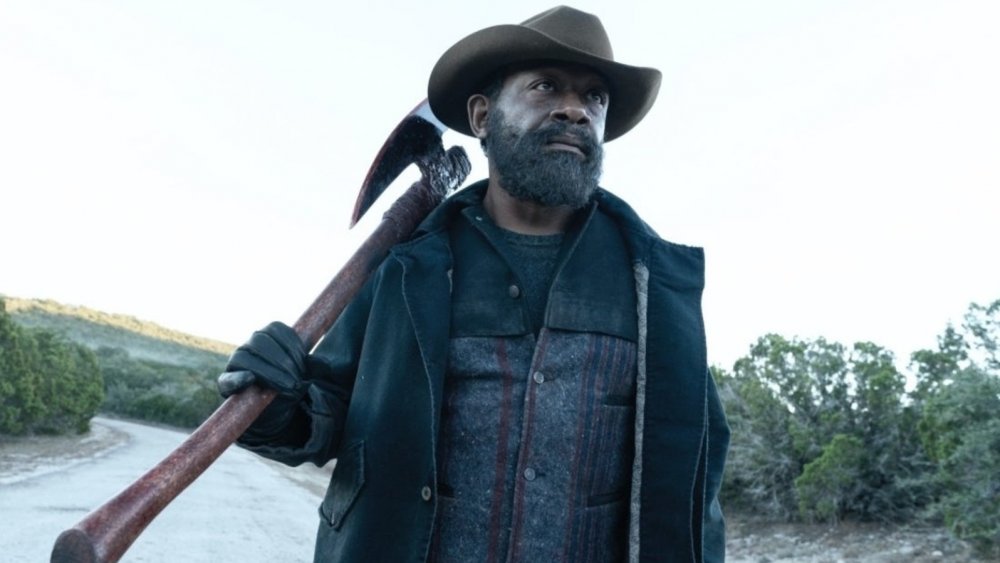 AMC
The Fear the Walking Dead community on Reddit had a lot to say after the episode concluded. User My_Immortal_Flesh came right out of the gate, calling Morgan "exhausting" and "too dramatic" for their tastes, however, they made sure to mention that "I'm so glad he's a new Morgan now cuz I'm tired of him constantly telling people to leave him to die, and then he changes his mind after a character sacrifices themselves to save him." In the same thread, user CRL10 chimed in with their optimistic two cents, stating: "I would like to see Morgan find a balance between his 'Clear' mentality of killing a whole bunch of people with his need to help everyone." This would be a very interesting dynamic to demonstrate, thus bringing Morgan's previous mindsets together into one, balanced modality. 
Many fans praiseed the episode as a whole. One comment called it "one the best [Fear the Walking Dead] episodes that they made," while another boldly claim that "If FTD stays in this lane it will surpass TWD quickly." This is quite a dramatic shift, considering how maligned the previous two seasons were. Perhaps Morgan isn't the only one undergoing a much-needed change of pace.
However, not everyone is sold on this "new" direction for Morgan, as evidenced by Redditor UltraInstinct51. They expressed that this attempted change in his mentality isn't anything new, commenting that "Idk why people are acting like this was a huge shift for his character... it's the exact same bs once again." This comment does bring about an interesting perspective, citing this attempt at reinventing Morgan as more of the same. Time will tell just how true his supposed "death" turns out to be, as the sixth season continues unfolding.