Scarface: The Wolf Of Wall Street Writer To Pen Reboot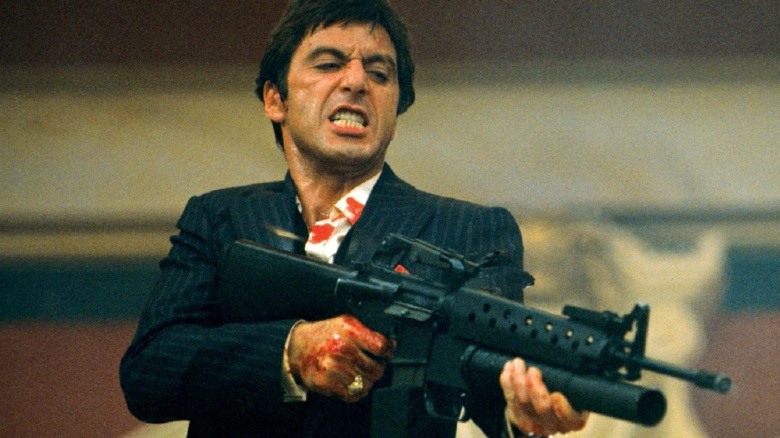 Say hello to the new writer for Antoine Fuqua's Scarface remake.
Variety reports the Training Day and Magnificent Seven director tapped The Wolf of Wall Street screenwriter Terence Winter to "do a polish of Jonathan Herman's latest draft of Universal's new retelling."
Winter is pretty comfortable with gangsters: he executive produced both The Sopranos and Boardwalk Empire for HBO before receiving an Oscar nomination for his adaptation of Jordan Belfort's The Wolf of Wall Street. He most recently served as showrunner of HBO's Vinyl during its first season.
According to Variety, Fuqua's reboot is a "reimagining of the core immigrant story told in both the 1932 and 1983 films." It will reportedly be set in Los Angeles and focus on a Mexican immigrant. In Brian DePalma's 1983 neo-classic, Al Pacino plays a Cuban refugee in Miami.
The reboot doesn't have a release date yet, and no word about any montages set to "Push it to the Limit." Meanwhile, find out who DePalma originally wanted for Tony Montana before Pacino stepped in.