The Forgotten Dane Cook Comedy Making A Comeback On Netflix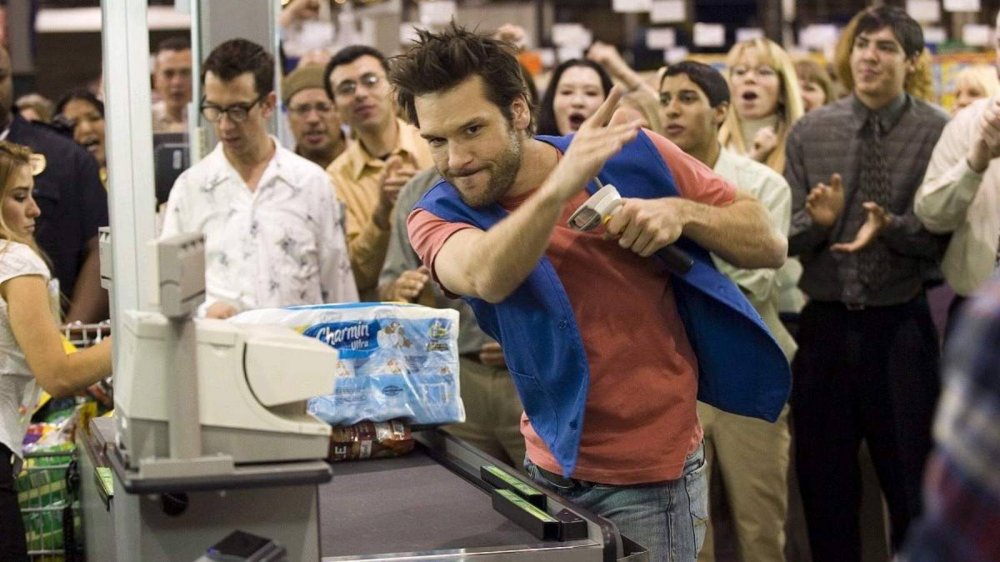 Lionsgate Films
Remember Dane Cook?
In the mid-2000s, you couldn't escape his brand of loud, in-your-face humor. Hollywood may not cast him as often anymore, but for anyone keyed into the zeitgeist from 2005 to 2008, Cook was the biggest name in comedy. He had best-selling comedy albums and specials that aired all the time on Comedy Central. It wasn't long until he took his act from the stage to the big screen, appearing in numerous comedies. While his filmography dates back to the 1990s and includes a stellar turn as The Waffler in Mystery Men, he was pretty much everywhere in the 2000s. Now, it seems as though comedy fans have unearthed a once-forgotten Cook film and given it new life. 
While the Netflix Top Ten is currently filled with new releases like The Haunting of Bly Manor and Emily in Paris, it also astonishingly contains the 2006 film Employee of the Month. For anyone interested in seeing what tickled people's funny bones in the 2000s, this film making waves on Netflix is the thing to view. 
What is Employee of the Month about?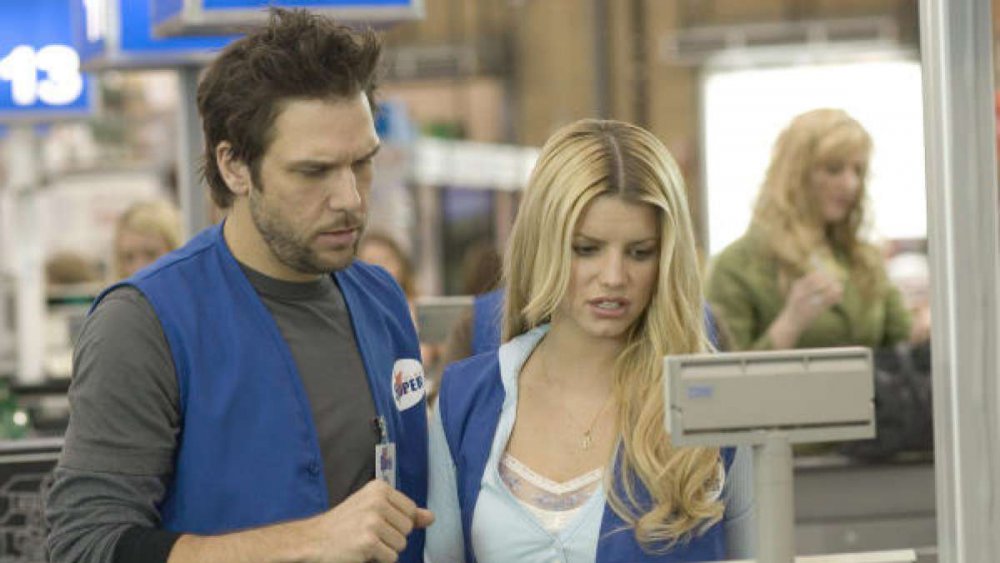 Lionsgate Films
Dane Cook stars in Employee of the Month as Zack Bradley, a kind-hearted slacker working at Costco stand-in "Super Club" who always loses out on the coveted "Employee of the Month" title to his coworker rival Vince Downey (Dax Shepard). One day, the attractive Amy Renfro (Jessica Simpson) is hired as the new cashier. A rumor goes around that Amy slept with the employee of the month at her last job, which lights a fire under Zack to start working harder to when the title over Vince.
What follows is a series of hijinks involving Zack stepping up his game and conspiring with his coworker friends to one-up Vince at every turn. Naturally, he begins to alienate his friends, with them insisting he's becoming as much of a jerk as Vince, and eventually, Amy learns of the real reason why Zack is trying to earn the title. 
The film was made on a $12 million budget and grossed a little over $38 million worldwide (via Box Office Mojo). In addition to Cook and Simpson, the film also stars Andy Dick, Harland Williams, and Efren Ramirez. 
Should you watch Employee of the Month?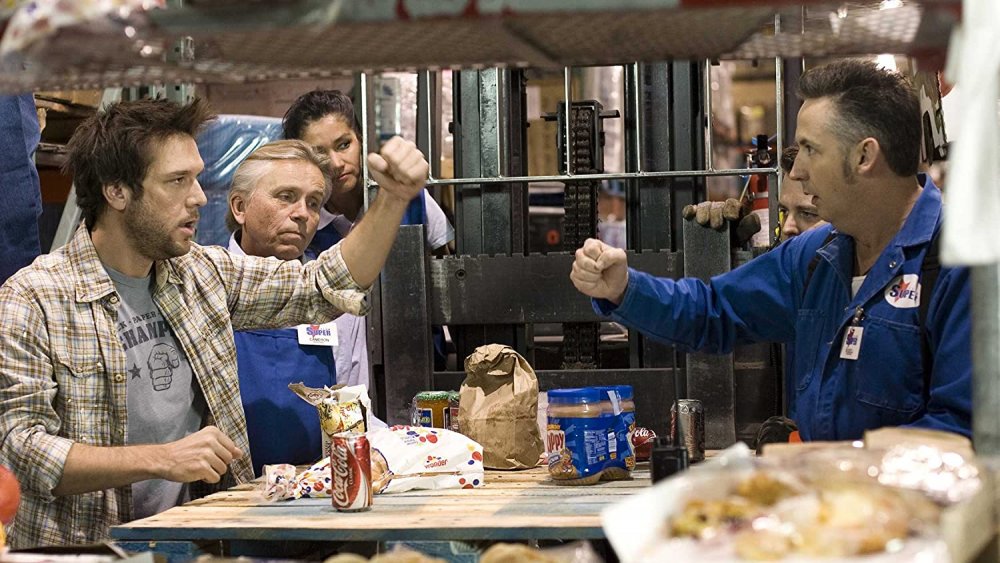 Lionsgate Films
A lot of people are tuning into Employee of the Month for it to crack the Netflix Top Ten, but if you look at the reviews, you may think twice. On Rotten Tomatoes, the movie has a 20 percent aggregate score from critics and a 53 percent from general audiences. The consensus seems to be that it's a relatively run-of-the-mill comedy that doesn't have enough satirical bite to it. 
Critic Paul Arendt, however, seems to recommend it to anyone who's a fan of slacker comedies. In his review for BBC.com, he writes, "Trite as this set-up might sound, the film manages to have a great deal of fun with the petty brown-nosing and enforced happiness of corporate culture, while still dropping in a few fart gags to keep the frat boys amused." You probably don't want to go in expecting laugh-out-loud moments every minute, but if you just need a breezy comedy that's easy to take down, then Employee of the Month fits the bill. 
Dane Cook doesn't come up in casual conversation as often anymore, but he has some interesting gems in his filmography. You can see him in more idiosyncratic films, such as the highly underrated horror-comedy Detention, and his last live album, 2009's ISolated INcident, was a stripped-down performance in stark contrast to the huge stadiums in which he performed previously. With new audiences discovering him on Netflix, who knows what the future has in store for Cook?