The Diego Superpower We Likely Won't See On The Umbrella Academy Season 3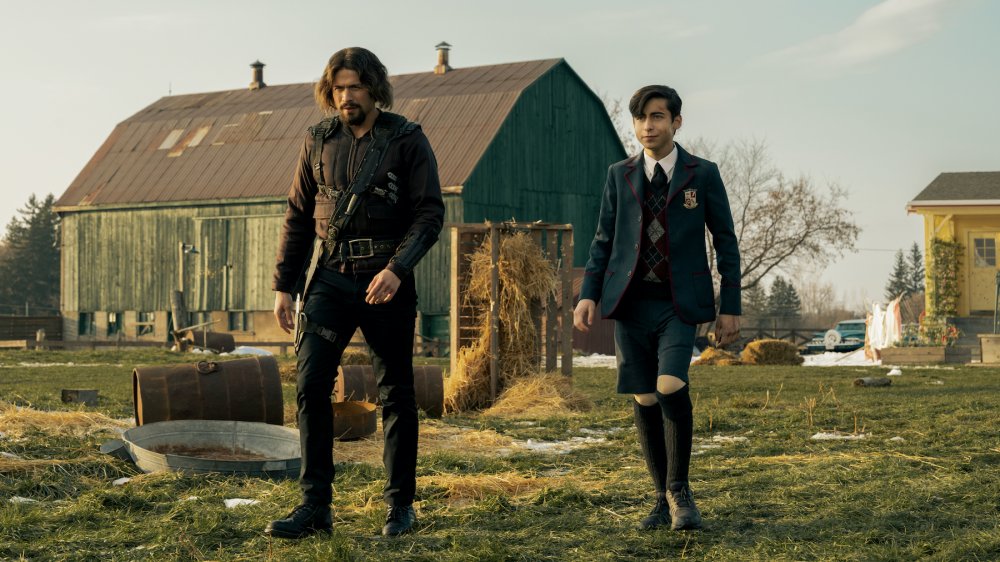 Netflix
Being a sibling is tough. Whether you're the oldest, youngest, or the unrightfully dreaded middle child, each member of the family has certain expectations to live up to. The middle child might be the toughest sibling position of all, especially among a dysfunctional superhero family. The Umbrella Academy's Diego Hargreeves (David Castañeda) has serious middle child vibes, especially when it comes to his powers. He's not as strong as Luther Hargreeves (Tom Hopper), and he surely doesn't have Number Five's (Aidan Gallagher) time-traveling abilities.
Although the first two seasons have seen Diego using his powers to direct objects with incredible accuracy (most notably his knives), he doesn't appear to have the same apocalypse-inducing powers as, say, Vanya (Ellen Page). In fact, at times it appears he's just a normal dude — albeit a talented fighter who never gives up. It's not until season 2 that Diego reminds audience members that he's a part of a makeshift superhero family for a reason, as he turns in his knife precision for flying bullets.
Diego, even before being able to manipulate bullets, is deserving of his place among the ranks of the Umbrella Academy. As each character learns how to harness their powers while navigating adulthood (even Five, who's stuck as a younger version of himself), there's a Diego superpower from the comics that the audience members probably won't see on The Umbrella Academy season 3. And, for better or worse, it renders Diego's nickname useless.
Diego has the ability to breathe underwater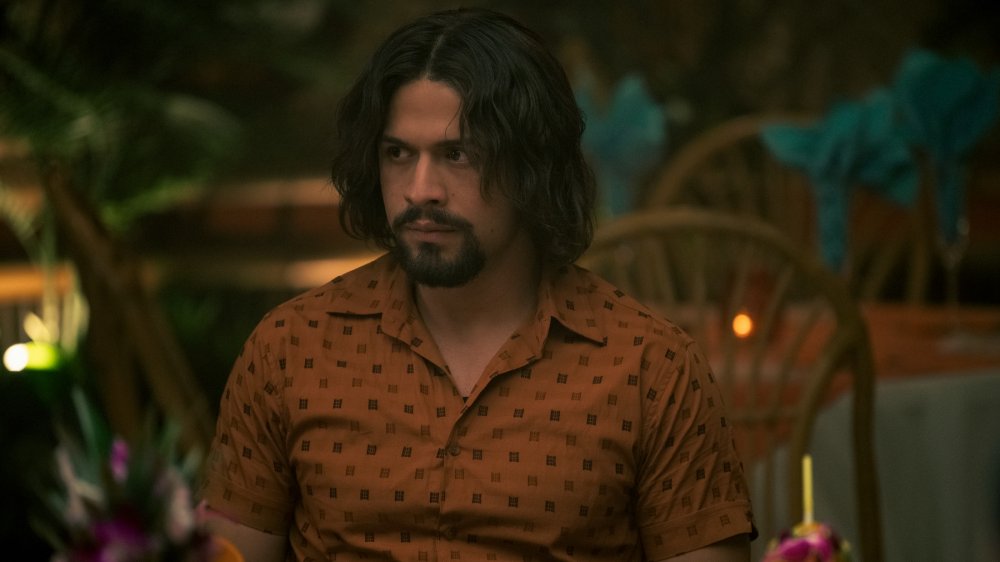 Netflix
In the comics, Diego has the ability to breathe underwater as he can hold his breath for extended periods of time, rightfully making him "The Kraken." That ability, if the show continues along its trajectory, probably won't make it into the third season.
There's a specific reason why Diego seems more relatable to actual humans when it comes to his powers, and why his breathing abilities might stay a comics-only feature. In a 2019 interview with Digital Spy, Castañeda said, "[Showrunner Steve Blackman] wanted to ground the comic book even more. So for example, Klaus doesn't levitate in the show, whereas in the comic book he does." Superheroes, by nature, do things that normal humans can't. Castañeda continues, "And there's something about seeing someone who has actually no real supernatural powers and only being able to throw things with precision that kind of makes people be like, 'Oh, I can see that, I can put that person in real life and I can see it play out as a human being.'"
Diego shows resentment toward Luther, as he has super strength and in effect was named Number One for a reason, despite all the family members being born on the same day. "You have Luther who has super strength, and you have Allison who can change the reality... and the fact that he can't even be the one on top in the show, the resentment towards the father plays out even more because he is obviously placed at number two because he doesn't have the powers one would say are divine," Castañeda said.
Diego, it appears, is trying to prove himself without relying on his powers. That's presumably why he makes a big deal about stopping the assassination of John F. Kennedy from happening. Sir Reginald Hargreeves' treatment of his children has clearly been traumatic and personality-altering. After all, what's more inhumane than assigning numbers as names to your adopted children?