The Boys Season 2 Deleted Scene That No One Should Watch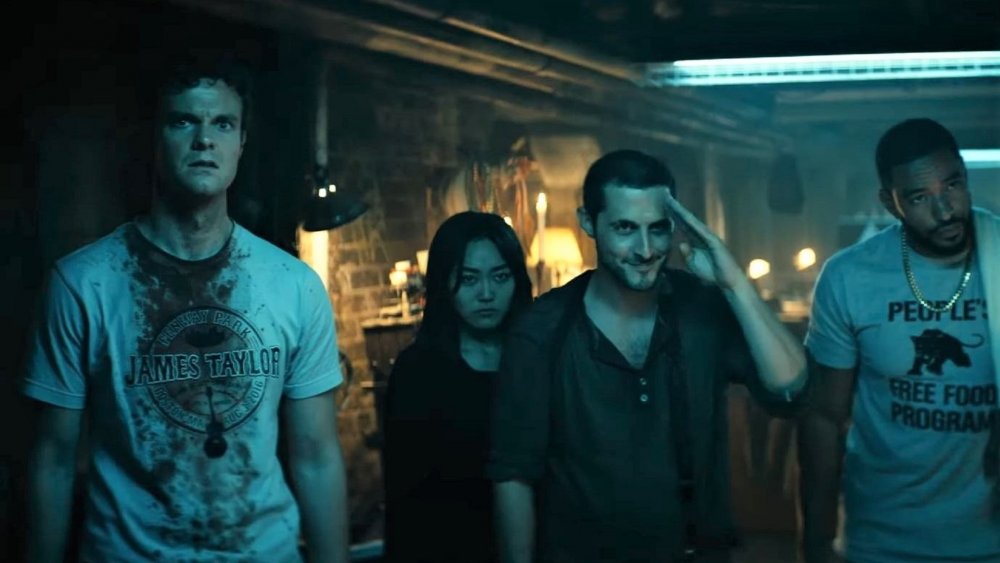 Amazon
The Boys has given us a realistic look into a world of superhumans, and how personalities and the follies of human nature would play out if people had superpowers. The powers in question are pretty much everything you'd expect to find in the DC Universe — Homelander is a Superman type, Queen Maeve is a Wonder Woman analog, and so on. One deleted scene from the show's second season that nobody should watch, however, features a character with an X-rated superpower.
The deleted scene was mentioned in a virtual interview with The Boys' cast for the 2020 New York Comic Con, and has to do with a part of the story that takes place in a secret Vought facility during the season 2 episode "The Bloody Doors Off." The facility, Sage Grove Center, is disguised as a mental health center, when in reality, it's a secret testing facility for Vought's Compound V.
Kimiko, Frenchie, and Mother's Milk sneak into the facility by pretending to work there and end up setting a lot of these less-than-ready supes free from their locked cells. The supes start tearing the place down and going all sorts of crazy. One of them has an odd physical power: a supersized prehensile appendage which they refer to as the "Love Sausage."
Don't put that in your mouth, Frenchie!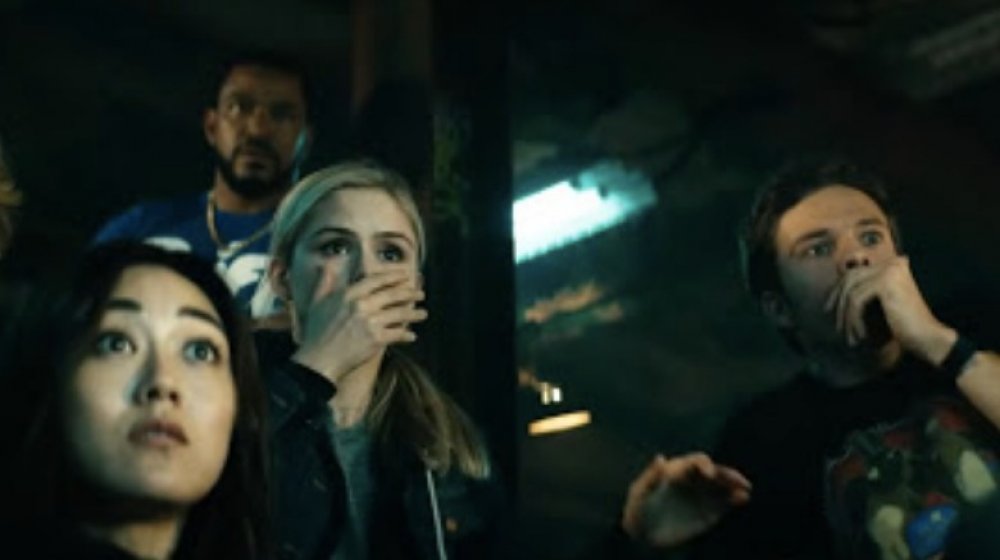 Amazon
As the Sage Grove facility goes absolutely haywire and the Boys scramble to keep safe, the Love Sausage is grabbing people and throwing them around. During the New York Comic Con interview, The Boys showrunner Eric Kripke posed a question to the panel. "Tell us about shooting the Love Sausage scene, and are you sad I cut the take of you biting a giant ten-foot penis?" Kripke asked Tomer Capon (Frenchie).
From Capon's response, it seems that Mother's Milk (Laz Alonso) was supposed to fight the monster dong in the deleted scene, but Alonso thought it was too much for one guy to take on alone. So, he had the "brilliant idea" to recruit another member of the team for assistance. Frenchie jumped to his good friend's rescue and, apparently, bit a superpowered penis.
Capon says that Alonso thought the crew was messing with him when they told him that he had to fight the Love Sausage. "You're kidding me. You're messing with me," Capon recalls Alonso saying. "Then, we had like 15 minutes of trying to explain to him that that's what's going to happen, and, apparently, he didn't read the whole episode."