The Secret Behind Kimiko's Language On The Boys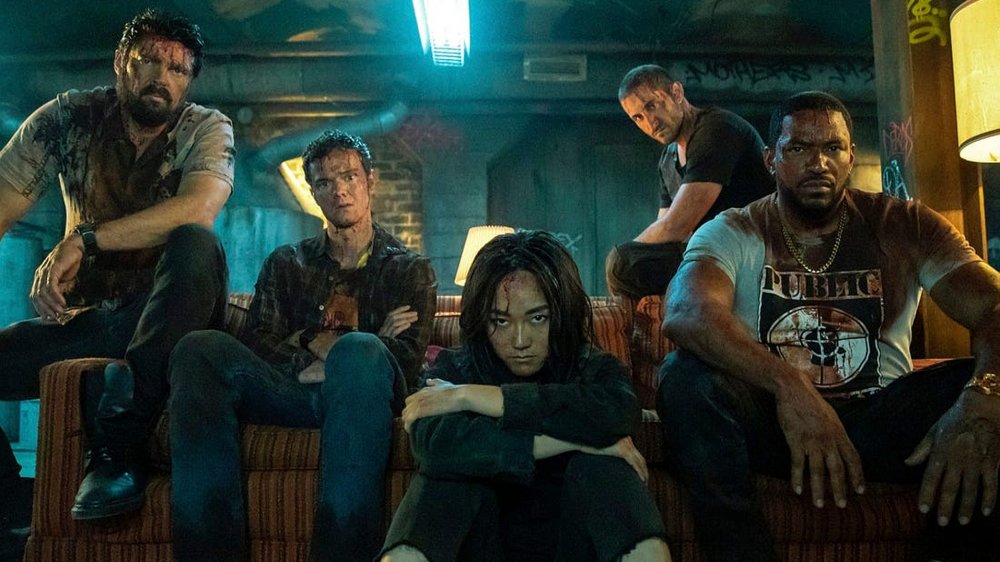 Amazon
Amazon and showrunner Eric Kripke's adaptation of Garth Ennis and Darick Robertson's superheroes-gone-wrong comic The Boys features a ton of characters who talk a lot. Whether it's Hughie (Jack Quaid) trying to talk himself out of trouble or Billy Butcher (Karl Urban) perpetually talking himself into trouble, the titular Boys themselves are a bunch of chatty Cathys, if you think about it.
Of course, there's one character on the show who doesn't communicate verbally much at all: Kimiko (Karen Fukuhara). We found out in episodes two and three of The Boys' second season that Kimiko and her brother both suffered a terrible tragedy, got kidnapped, and were forced to become super-powered beings against their will. Ever since then, Kimiko doesn't speak, and the only way she communicates is through a kind of sign language that she and her brother have devised.
During New York Comic Con 2020's streaming panels, a fan of The Boys asked Fukuhara about that sign language, where it came from, and what (if anything) it's based on.
From The Shape of Water to The Boys
The question from a fan going by KimikoThoeBoy to Karen Fukuhara: "Did you and your coach create an entire vocabular of signs for Kimiko's language or just the words she would be using on the show? And does the grammar/structure tend to mirror Japanese or English, or is it entirely different from either?"
The first thing to know is that Fukuhara worked with an ASL coach — specifically Amanda Richer, who worked as a coach with Sally Hawkins on The Shape of Water. In a 2018 interview with Slate, Richer talked about the specificity in the work she does, including how she made sure that Hawkins used period-correct, 1960s ASL which was "very English-based."
For Kimiko, Richer helped Fukuhara create the language. "We would take the lines, and then she would create the sign language around it," Fukuhara explained. "She has a whole list of vocabulary words now." As for what the language is based around, Fukuhara said that, since Richer is Canadian, she believed that the sign language created was based on English.
In an interview with Insider, Fukuhara explained how Richer helped her understand part of what Kimiko is dealing with. "I think what helped is Amanda sharing her own experiences with me," Fukuhara revealed. "That helped me gain insight on what it's like to live in this society that doesn't really cater to people that have disabilities and feeling like the 'other' person. Those stories really fueled Kimiko's psyche and my preparation for the character this season. It really meant a lot for me to be able to work with her."
The Boys is available to stream on Amazon Prime now.