Why Fargo's E'myri Crutchfield Felt Lucky To Be In A Room With Viola Davis - Exclusive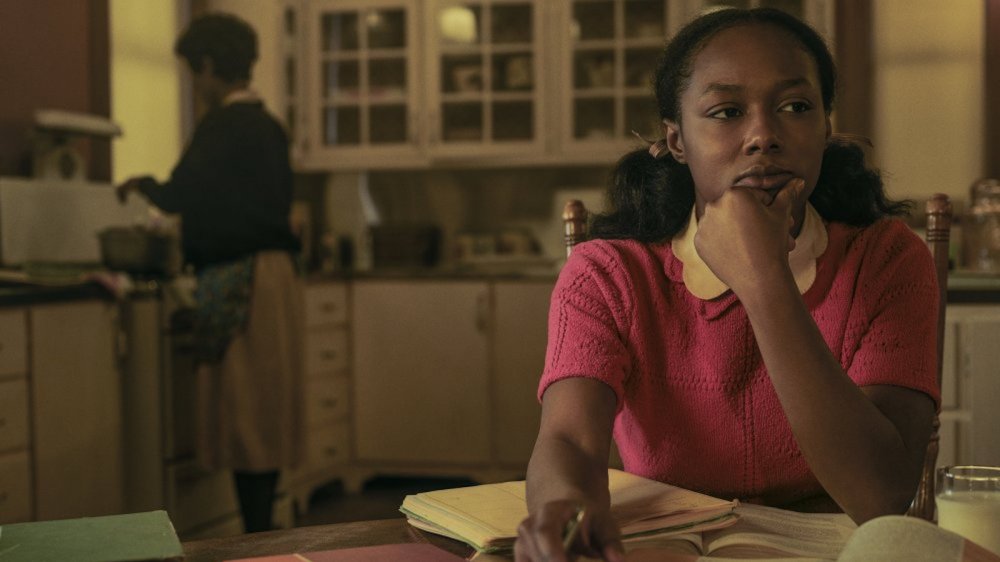 Matthias Clamer/FX
You may not be familiar with E'myri Crutchfield just yet, but after watching season 4 of Fargo on FX, you'll definitely put her on your "one to watch" list.
Crutchfield plays 16-year-old Ethelrida Pearl Smutny, the daughter of an interracial couple who serves as a sort of narrator for the season that also stars Chris Rock, Jason Schwartzman, and Timothy Olyphant in a tale of rival gangs in 1950s Kansas City, Missouri.
While it may be Crutchfield's most high-profile role, it certainly isn't her first. She previously appeared in the 2016 remake of the TV mini-series Roots and starred on the short-lived Amazon original teen comedy The Kicks. Additionally, the bright young star also had bit parts on True Detective and Amazing Stories, and her very first role was in the 2015 remake of Vacation.
In a recent interview with Looper, Crutchfield revealed that she looks up to and hopes to emulate the career of Viola Davis, who has won an Emmy for starring on the critically acclaimed series How to Get Away With Murder and an Academy Award for her role in The Help, among other accolades.
Here, Crutchfield explains why it was scary to be in the same room as Davis.
E'myri Crutchfield learned about confidence from this one Viola Davis scene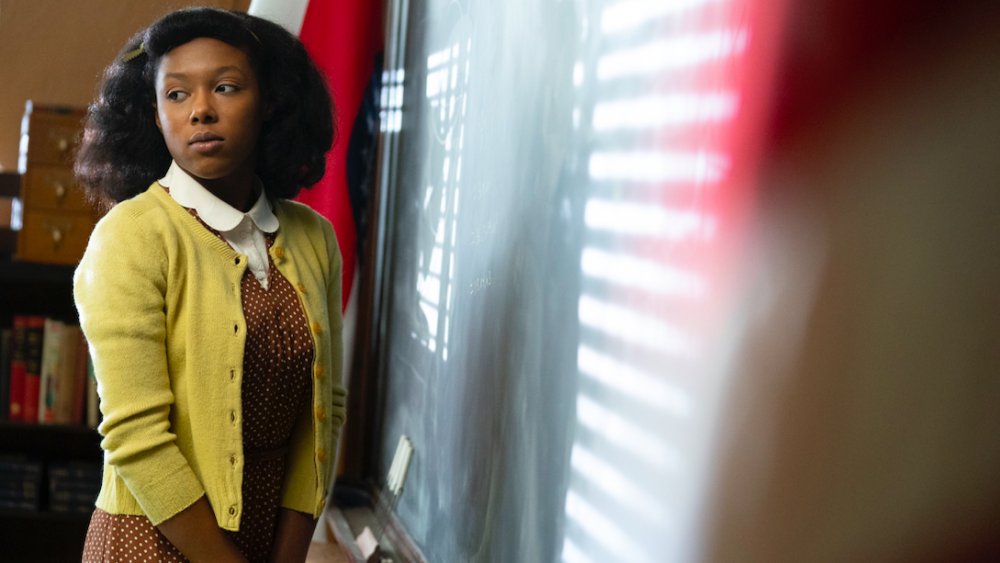 Elizabeth Morris/FX
It's not every day you get to be near your idols. And even when you're lucky enough, it can be unexpectedly intimidating — even for a rising star in Hollywood.
"Yes, I've been in the same room as Viola Davis, and it was a little scary," admitted Crutchfield. "I didn't go up to her. I don't like to bother people. I didn't want to be this little ... I don't know, I just didn't want to bother her. And even if I wasn't bothering her, I'd feel like I was bothering her. So I didn't go up to her. But I was across the room from her, and I was staring at her the whole time. I was giving her hearts across the room with kisses."
As for why Davis is so influential to her, Crutchfield shared, "Her acting is outstanding. Like on How To Get Away With Murder, when she took off her wig and wiped off all of her makeup and you just saw the real her — that meant a lot to me. It meant so much to see outside of the makeup and outside of the wig. You see her, her roots, and her beautiful skin. That would be something hard for me to go on screen and do. So, for her to do that, it meant a lot. It gave me a lot of confidence."
Season 4 of Fargo currently airs Sundays at 10 PM on FX. The next episode, "The Pretend War," premieres on October 11.