Watch This Before You See Blackpink: Light Up The Sky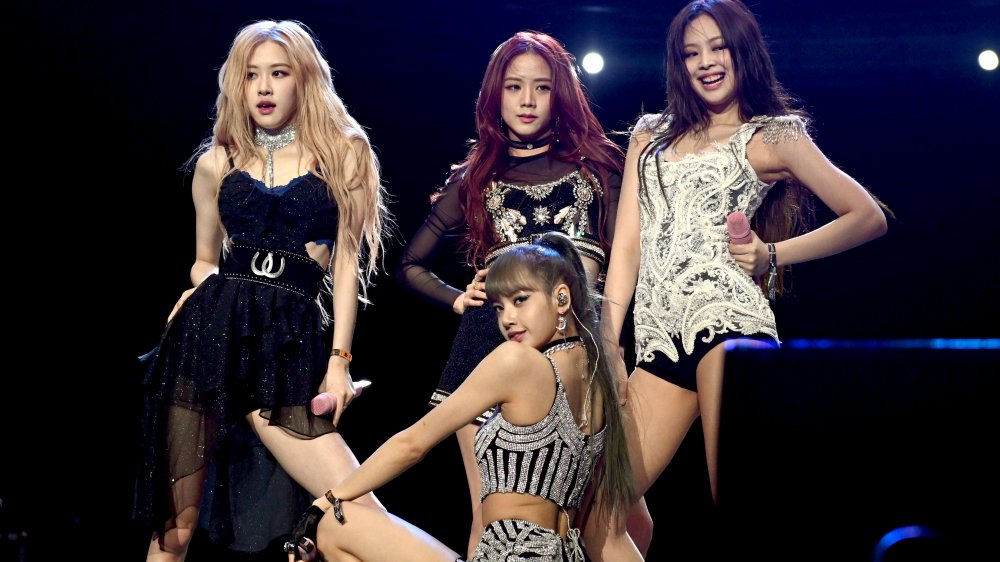 Scott Dudelson/Getty Images
This content was paid for by Netflix and created by Looper.
Blackpink isn't just one of the biggest names in the Korean pop scene. They're one of the most popular bands in the world. Since Blackpink's arrival in 2016, the four-woman girl group has dazzled audiences worldwide with hits like "Ddu-Du Ddu-Du," "How You Like That," and "Ice Cream," shattered records left and right, and amassed millions of fans who call themselves "Blinks," which is a combination of "black" and "pink" — get it?
Now, get ready to see Blackpink in a whole new light. Blackpink: Light Up the Sky, a new documentary from director Caroline Suh, offers unprecedented access to one of South Korea's hottest acts by following the group from their early days in training to become pop idols all the way through their history-making performance at Coachella 2019. Along the way, you'll be privy to revealing interviews, get to see exclusive behind-the-scenes footage, catch a glimpse of what went into recording Blackpink's first full-length, all-original record, The Album, and learn exactly why this fearsome foursome has taken the world by storm.
If you're already a Blink, Light Up the Sky is going to be a dream come true. If you're new to the group, this documentary is a great opportunity to see what all the fuss is about. Either way, you're in for a treat: Blackpink is one of the most exciting things happening in music today, and Light Up the Sky is here to show you exactly why.
Who are Blackpink?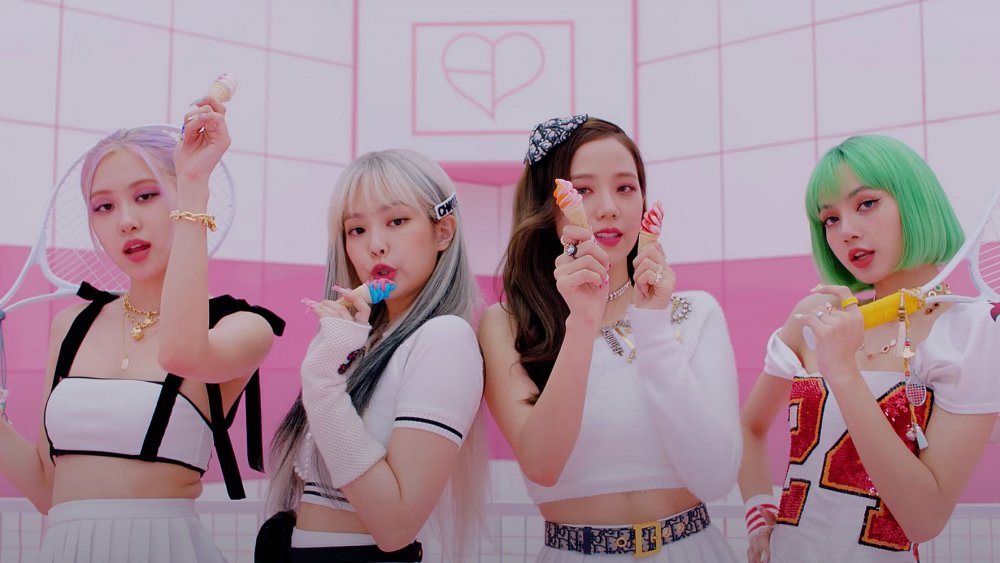 Blackpink's story, which is also Light Up the Sky's, is a collection of firsts: The first all-female K-pop band to top Billboard's Emerging Artists chart. The first Korean girl group to get a record certified gold by the RIAA. The first to appear on the cover of Billboard, to win an MTV Music Award, to have two music videos with over a billion views on YouTube, and to play at the Coachella Valley Music and Arts Festival.
For Blackpink, it's been that way since the beginning. When the group debuted in 2016, five years after YG Entertainment announced that a new girl group was on the way, fans went wild for their first collection of singles, Square One. "Boombayah," which leans into the group's bad-girl image and has a hard hip-hop edge, charted at number one. "Whistle," which is more sentimental, hit number two. Not only did Blackpink hit those spots faster than any other group in history, but they were only the third act to do so, after K-pop legends Psy and Big Bang.
Since then, Blackpink has released a number of hit singles, including "Ddu-Du Ddu-Du," which holds the record for the most-watched music video by a Korean group of all time. That's not the only milestone that Blackpink has shattered, either. On its debut, Blackpink's video for "How You Like That" set five Guinness World Records, including the most views for a single YouTube video in its first 24 hours. 
In addition, Blackpink has played on The Late Show with Stephen Colbert and Good Morning America. They've collaborated with the likes of Selena Gomez and Lady Gaga. They've starred in their own reality show, Blackpink House. And, best of all, their whole rise to fame was captured on camera. We can throw around numbers all day, but if you really want to know what Blackpink is all about, Light Up the Sky is a must-watch.
What makes Blackpink stand out from the crowd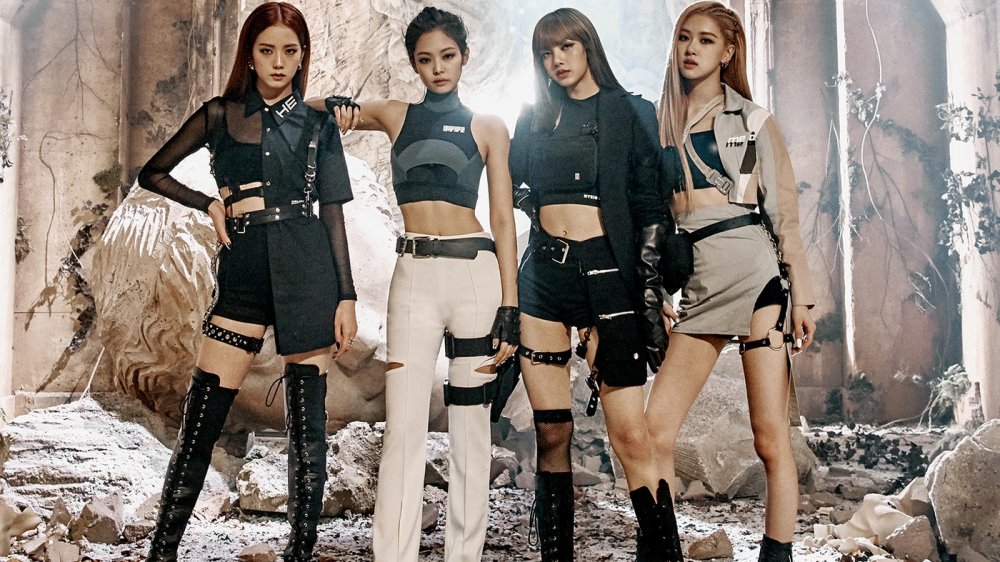 There are plenty of excellent girl groups on the K-pop scene, but there's a reason why Blackpink in particular deserves a feature-length documentary. The name tells you everything you need to know. As explained by a representative for Blackpink's record label, YG Entertainment, pink is usually associated with beauty. Blackpink is more than that. "Pretty isn't everything," the rep said. "They are a team that encompasses not only beauty, but also great talent."
That holds up in their music. Sure, Blackpink's tunes have catchy hooks and the girls are just as chic as you'd imagine, but there's also something bold, edgy, and unique about their sound and look. When describing Blackpink, the word "ferocious" gets thrown around a lot. Every member of Blackpink is a powerhouse in her own right, and the band's songs and videos are striking, confident, and tinged with a darkness that makes them stand out from the crowd. While their outfits are coordinated, Jisoo, Jennie, Rosé, and Lisa all have their own fiercely individual styles, making each one stand out from the crowd.
Meet the girls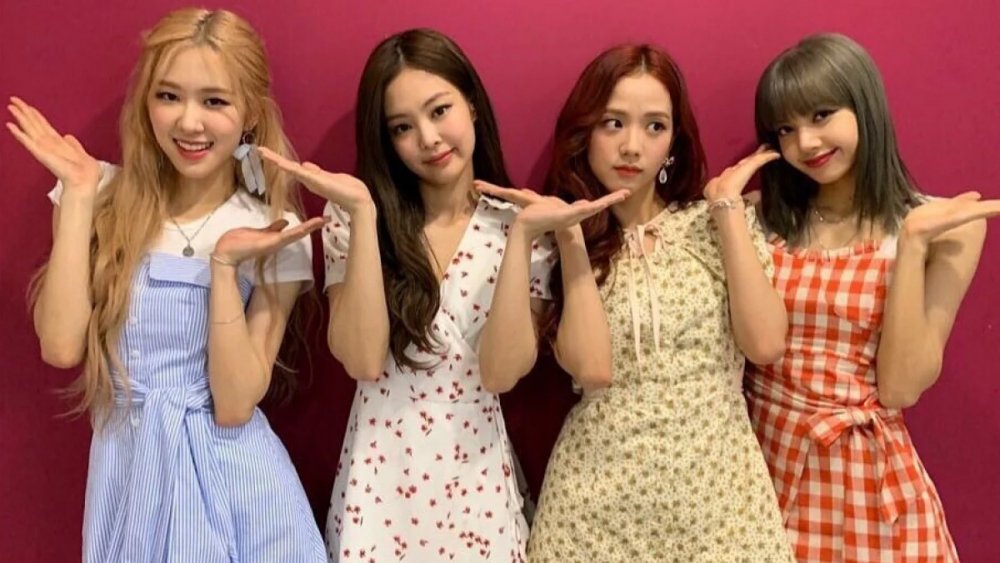 It's a formula that works, but it didn't come out of nowhere. Before debuting as Blackpink, the girls underwent years and years of hard work, much of which you'll get to see firsthand in Light Up the Sky. First, the four members of Blackpink had to audition for YG Entertainment, beating out thousands of other would-be stars. Next, as per K-pop tradition, they all underwent a rigorous, years-long training program that taught them how to sing, dance, and rap, as well as other skills they needed to be successful pop idols. Only then were the four girls hand-picked from YG's roster of trainees to become Blackpink.
Through revealing interview segments and plenty of behind-the-scenes footage, Light Up the Sky lets you get to know each member of Blackpink on a deeply personal level, as the film delves into what really goes on during photoshoots, concerts, recording sessions, and the band's downtime. You'll get to see Jisoo, the oldest member of the group, crack jokes and improvise songs. You'll watch Jennie, Blackpink's main rapper, become a style icon. Rosé, the lead singer, is known for her soulful covers, while Lisa, Blackpink's dance expert, made history as YG Entertainment's first-ever foreign trainee (Lisa is Thai, not Korean).
More importantly, Light Up the Sky also reveals why these four young women work so well together, and why each of them is an integral part of Blackpink. Individually, Jisoo, Jenne, Rosé, and Lisa are phenomenally talented. Together, they're practically unstoppable. Light Up the Sky will show you how.
A rockin' production team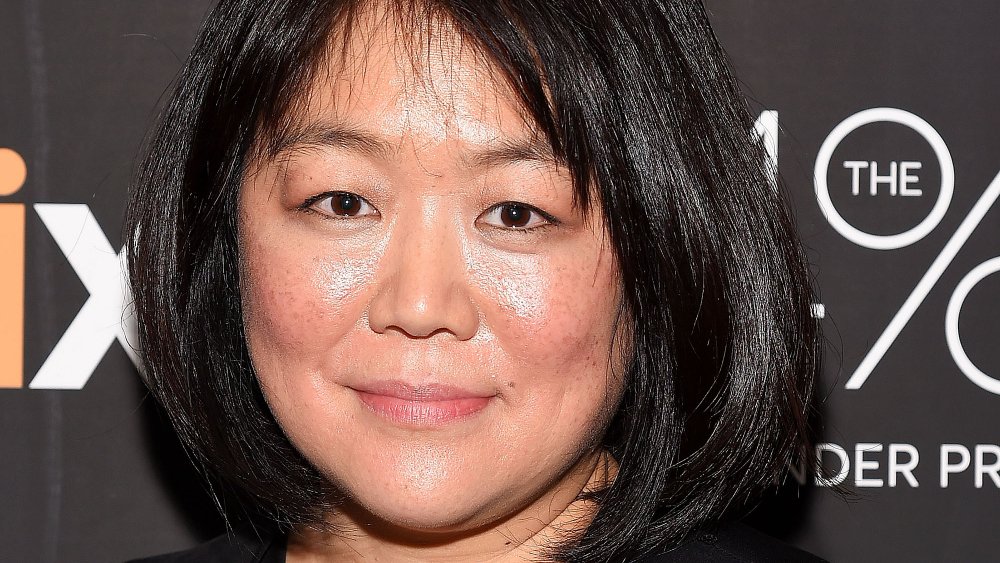 Ben Gabbe/Getty Images
Blackpink's story is exciting, fascinating, and inspiring. The only way to do it justice is to enlist some top-tier filmmakers, and so the Light Up the Sky team has done just that. The documentary itself is directed by Caroline Suh, who you probably know best from the four-part documentary series Heat Acid Salt Fat, based on Samin Nosrat's book of the same name. The show changed many people's relationship with the food they eat and quickly made Nosrat an international star. It's educational, entertaining, and remarkably heartfelt, and with Suh at the helm, there's no reason to think that Light Up the Sky won't be the same.
Further, Light Up the Sky is produced by Cara Mones, who worked on the documentary Rolling Stone: Stories from the Edge, and is executive produced by Jon Kamen, David Sirulnick and Zara Duffy, who are all part of RadicalMedia. Anyone who loves culture-focused docs knows that's good news. RadicalMedia is the company behind the feature-length recording of the blockbuster musical Hamilton that debuted in the summer of 2020, as well as hits like Jeffrey Epstein: Filthy Rich, Conversations with a Killer, and music-focused documentaries like Metallica: Some Kind of Monster and Made in America. It's a team that knows how to create compelling, human stories out of big pop culture moments — and, right now, Blackpink is about as big as it gets.