The Crime Procedural Fans Of Bones Need To Watch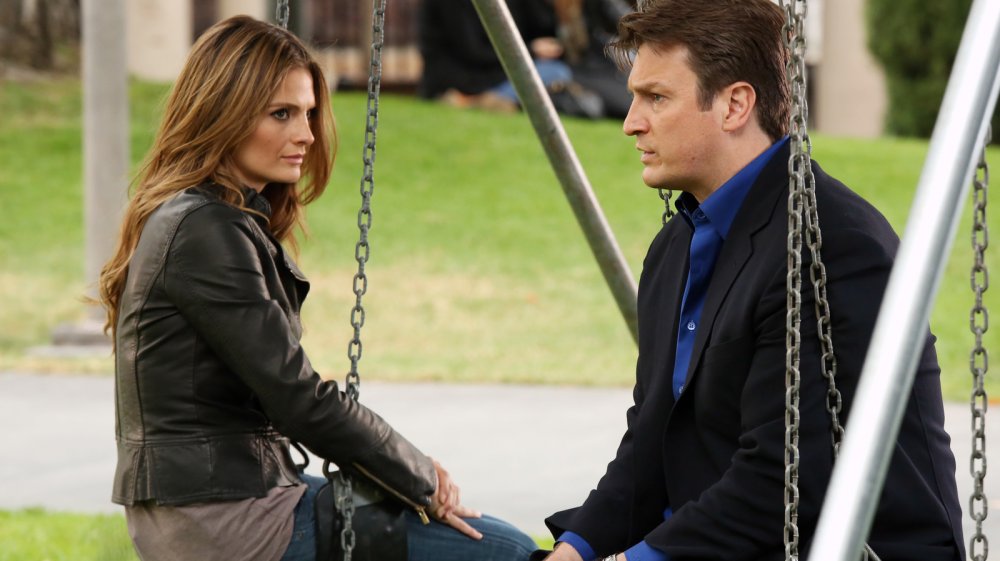 ABC
The fine art of the cozy crime procedural has all but been lost in the age of serialized dramas and gritty agency-driven shows like CBS' S.W.A.T. and FBI. For fans of the late, great Fox series Bones, starring David Boreanaz and Emily Deschanel as mismatched crime-solving duo Special Agent Seely Booth and Dr. Temperance Brennan, the lack of fun crime procedurals is especially frustrating. There is, however, one show out there that Bones fans will love: Castle.
Okay, so technically Castle actually aired around the same time Booth and Brennan's slow-burn romance was making viewers invest in all of those gross forensic evidence-gathering scenes. If your allegiance to Bones led to you missing out on Castle, however, now's the perfect time to marathon all eight seasons of the Nathan Fillion- and Stana Katic-led series. Like Bones, Castle hinged on a pair of mismatched partners who start out reluctantly solving crimes together before eventually falling in love. Since Castle's title character is actually a crime fiction writer shadowing Katic's Detective Kate Beckett, however, the show is lighter in tone overall, and really leans into the sillier side of things thanks to Fillion's talent as a comedic actor.
That's not to say Castle never gets serious. One of the primary overarching plots involves Beckett investigating the murder of her mother, which leads to a dangerous conspiracy that draws in Castle and his family. Still, even though things get dire for the characters sometimes, Castle specializes in touching on the same kind of cozy mysteries that kept Bones fans enthralled for a whopping 12 seasons.
Castle and Beckett's snarky love story is perfect for Booth and Brennan shippers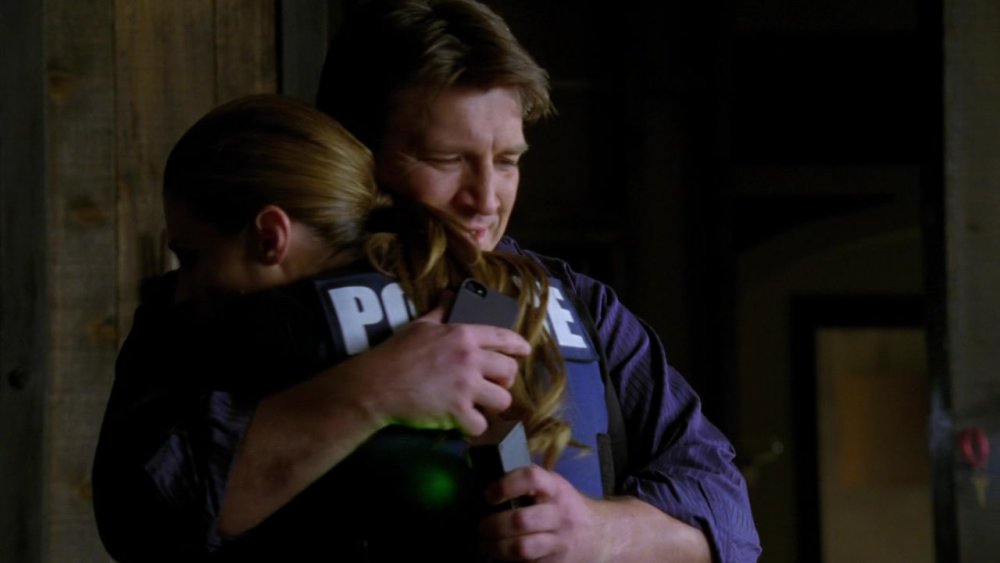 ABC
In the grand tradition of Moonlighting and The X-Files, both Bones and Castle mix case-of-the-week storytelling with the smoldering chemistry between their leads. For 12 seasons, viewers tuned in to see Booth and Brennan learn to trust each other first as partners, and later as a couple with children of their own. Watching the evolution of their relationship added an extra sense of urgency to the murder mysteries and the web of conspiracy in which the Jeffersonian team found themselves caught.
Castle follows a similar path, as author Richard Castle finds a muse for his next novel in Beckett. In terms of personality, the two characters couldn't possibly be less alike. Beckett is a serious, by-the-book detective who is determined to find out what happened to her mother. Meanwhile, Castle is a slightly immature, fun-loving single dad who has a hard time taking anything seriously. Fortunately, the pseudo-partners tend to balance each other out, and despite some alleged behind the scenes drama between Fillion and Katic, the characters develop a relationship that's so close, Beckett begins to feel like part of the Castle family, which includes Richard's daughter Alexis (Molly Quinn), and mother Martha (Susan Sullivan).
Castle's cases of the week are endlessly inventive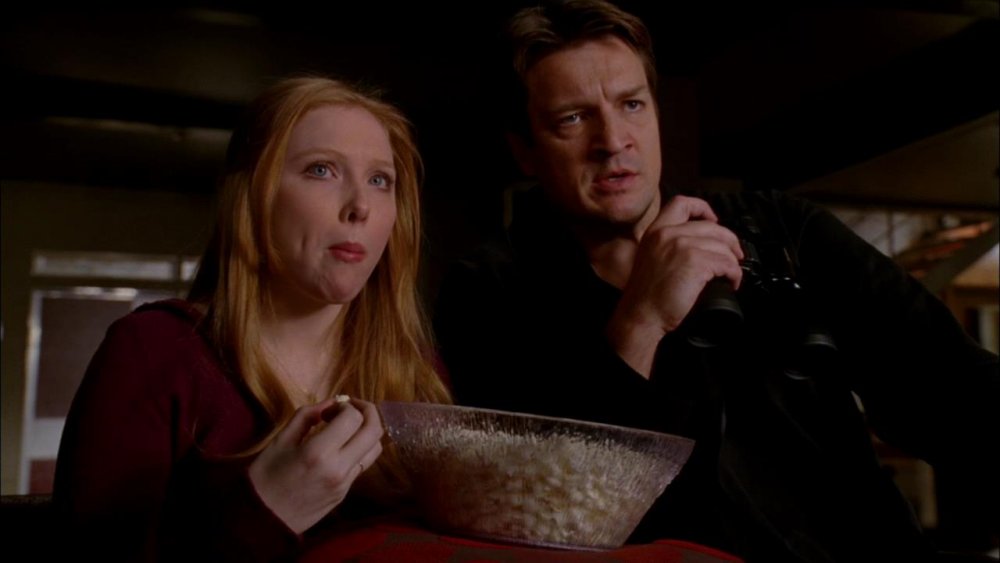 ABC
You can't have a fun crime show without inventive cases for the characters to solve, and Castle came up with some doozies over the years. The beauty of this long-running procedural is that it rarely ever fell into the trap of taking itself too seriously. As a result, Castle and Beckett investigated a murder in a wild west town, dealt with maybe zombies (that was mostly wishful thinking on Castle's part), investigated a museum mystery, and famously went to a fan convention where Castle dressed up as a space cowboy that's clearly Malcolm Reynolds from Firefly — a character that Fillion famously played for one all-too-brief season.
Whether the show was indulging in cases full of pop culture references (the show's 100th episode Rear Window homage is a classic) or putting new spins on baby swaps and bank robberies, Castle emphasized telling fun, clever stories that kept viewers coming back for more, which is definitely something that fans who are still missing Bones will appreciate.