The Classic Adam Sandler Movie Fans Are Loving On Netflix Right Now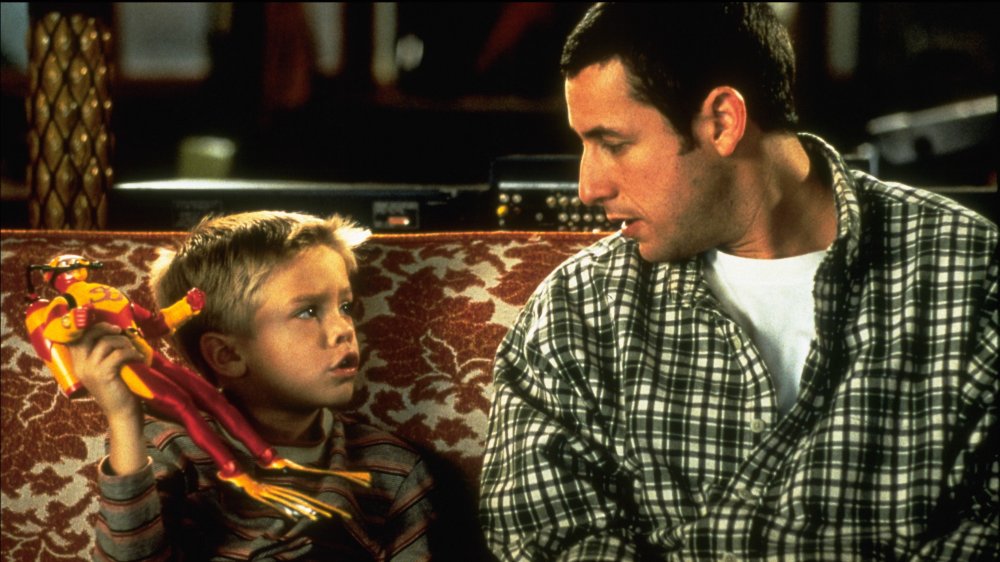 Sony Pictures Releasing
Adam Sandler's career has found new life on Netflix. He's released a number of Netflix original films, including the upcoming Hubie Halloween, but if you want to see where Sandler's sensibilities all began, then you can take a trip down memory lane and watch his classic film Big Daddy, which has cracked the Netflix Top Ten.
Sandler is no stranger to the Top Ten. In recent months, many of his films, such as Just Go With It starring Jennifer Aniston and Brooklyn Decker, became big hits with Netflix subscribers. In a tumultuous year in which every week seems to bring some new existential horror, people probably just want to relax with a silly movie in which Rob Schneider pops up at some point with a one-liner. 
So, if you're looking for something to watch on your next lazy Sunday, you may wonder if Big Daddy can fill that void in your funny bone.

What is Big Daddy about?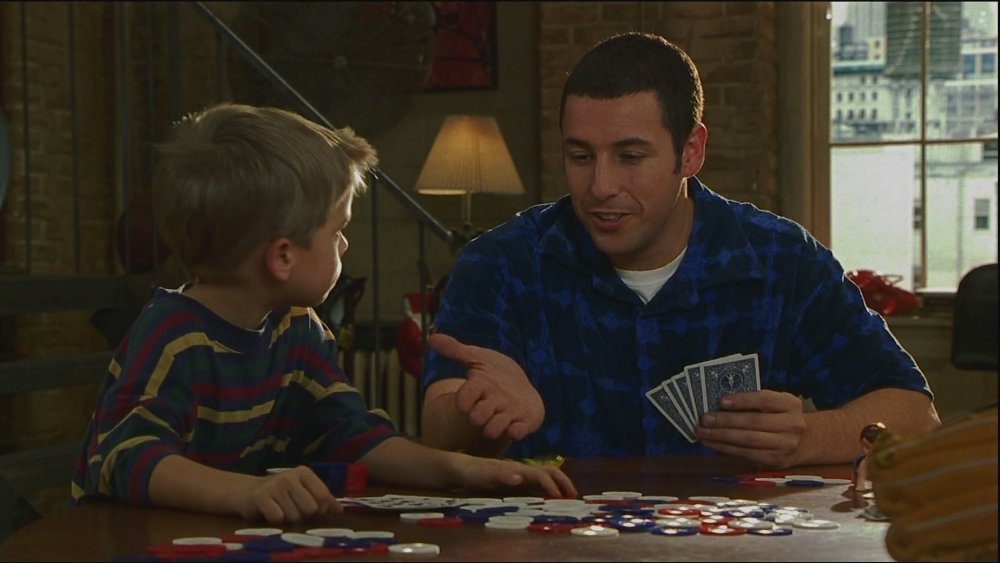 Sony Pictures Releasing
Big Daddy is a comedy about Sonny Koufax (Adam Sandler), who's just kind of drifting through life. Despite having gone to law school, he never took the bar exam, and now works as a toll booth attendant while living with his friend Kevin Gerrity (Jon Stewart). All the while, Sonny's girlfriend Vanessa (Kristy Swanson) threatens to break up with him unless he can get his act together. 
One day, a young boy named Julian (Cole Sprouse and Dylan Sprouse), in a role most people don't realize was played by twins, arrives on his doorstep. Julian is Kevin's son, but Kevin's away in China for business. Sonny decides to look after the boy for a while to prove to Vanessa that he can be responsible, and that they can have a future together. 
What follows are the various hijinks you'd expect out of an Adam Sandler movie. Sonny takes Julian around New York City, and the two begin to form a bond. It's one of the sweeter Sandler movies out there, filled with plenty of jokes any Sandler fan can appreciate. 
Should you watch Big Daddy?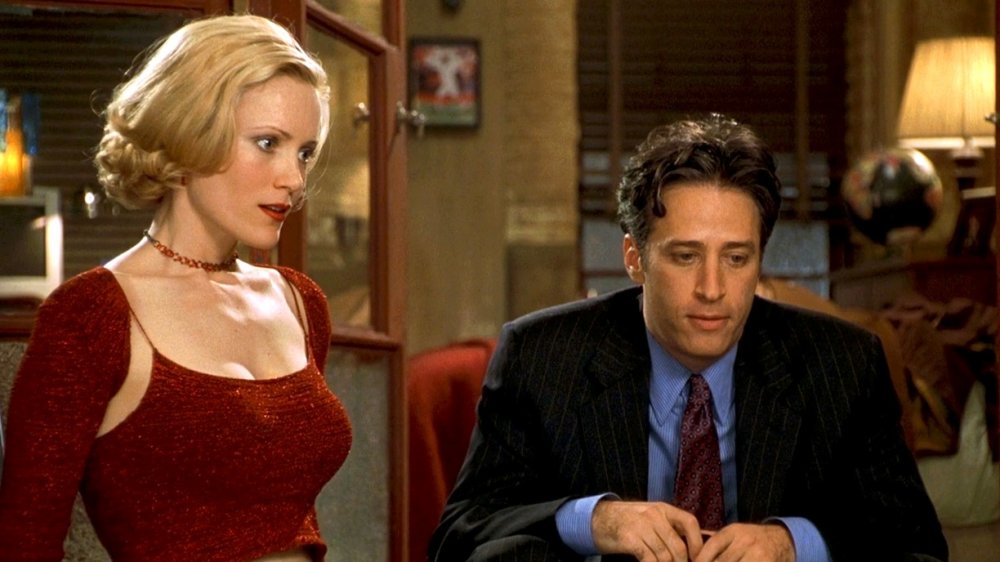 Sony Pictures Releasing
Is Big Daddy a good movie? Well, that depends on who you ask. If you look at Rotten Tomatoes, the film has garnered 39% positive reviews from critics, but 74% good reviews from the general population. In other words, it's a typical Sandler movie that provides easy viewing without challenging viewers too much. 
Critic Kevin N. Laforest from the Montreal Film Journal points out in his review that, "The biggest and most surprising quality of Big Daddy is how sweet it is." There's plenty of raunchy humor typical for a Sandler flick, too, but he does get a chance to show off his more serious side, particularly during the more emotional beats when Julian gets taken away from him. 
Big Daddy is a good escape for 93 minutes when you just want to zone out and enjoy a few laughs. It's charming, funny, and a great way to remind you of how good a comedic actor Jon Stewart is. Big Daddy can be streamed on Netflix today.