The Truth About The Stunts On Warrior - Exclusive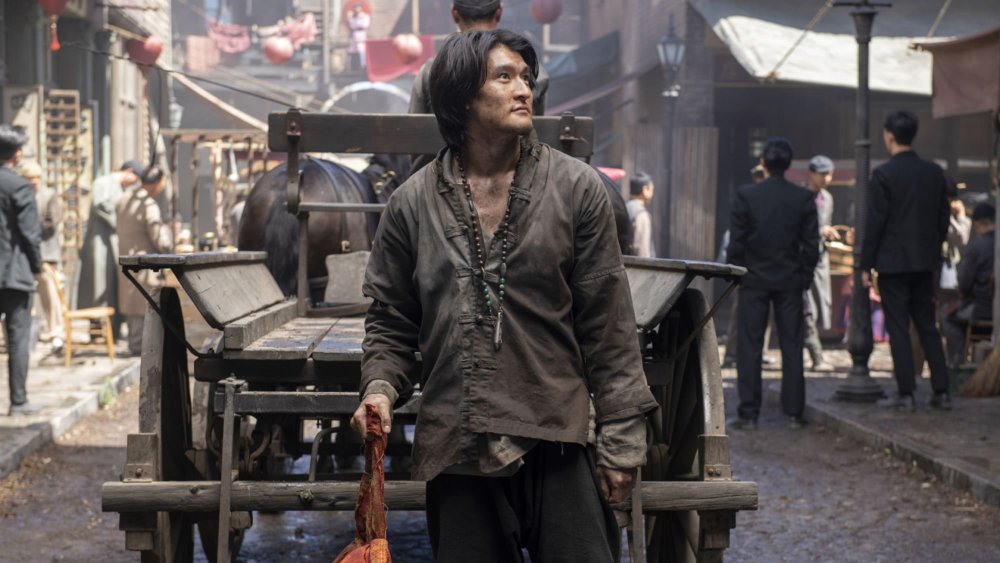 Cinemax
At its heart, Cinemax's Warrior is a drama about the American immigrant experience in the 19th century and the way in which people who fit that description were othered by white citizens. It's a tough look at and reckoning with another aspect of the country's racist history, and therefore well worth a watch. If that sounds heavy, perhaps we can further entice you by revealing that Warrior also offers up some seriously kick-ass action — which shouldn't be surprising considering the series comes from a concept created by legendary martial artist Bruce Lee. Warrior indeed packs a punch with at least one amazing action set piece per episode, much of which is flavored with intense martial arts stunt work helmed by coordinator Brett Chan.
One person who's had a front-row view of just how crazy things can get with Warrior stunts is actor Chen Tang. Having recently graced our screens as Yao in Disney's live-action remake of Mulan, Tang joins the cast of Warrior in its second season as Hong, a fresh-faced new arrival from Qing-dynasty China. He also happens to be an assassin, which means that Tang had plenty of opportunities to bring the pain — in simulated fashion, of course.
As Warrior's second season approached, Looper had the opportunity to speak with Tang about the process of bringing Hong to action-packed life on screen, as well as about the collaborative effort that is the show's stunt work and how the way a character fights can tell you about who they are.
Developing Hong's fighting style on Warrior was a team effort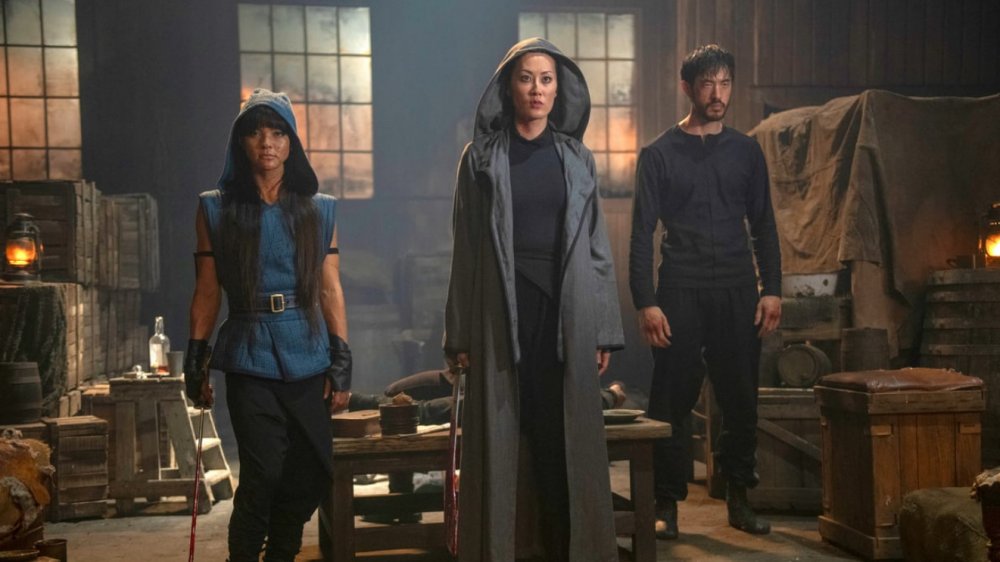 Cinemax
It's typical for film and TV characters to change from script to screen as their personality becomes informed by the actor portraying them, but according to Tang, that was also true of the way in which Warrior's stunts worked. 
"It was always a collaboration between me as the actor, Brett Chan, who is an amazing stunt coordinator, and Jonathan Tropper, the showrunner," recalled Tang. "Sometimes, we would just go back and forth. He'd say, 'Okay, we have a general idea, check it out.' I would see it, I would walk through it, and I'd say, 'You know what, this doesn't feel right in my leg. I don't think I can do that right here. I don't think I'm that direct with this. Maybe I need to go around, or maybe I need to stab people in the back,' or something. And he would just be like, 'Okay, let's try this.'"
"I mean, it was literally like eight hours a day, just like that. And just the constant dialogue based on not only what works for the story, but also what works inside me," Tang continued, highlighting how special that experience was. "It's a dream come true for any kind of creative artist, just to work in that kind of collaboration. And that's one of the beautiful things about working with Jonathan Tropper, who actually has a martial arts background as well, so he's very, very knowledgeable about the way he writes it in."
How Warrior's fights informed Chen Tang's acting work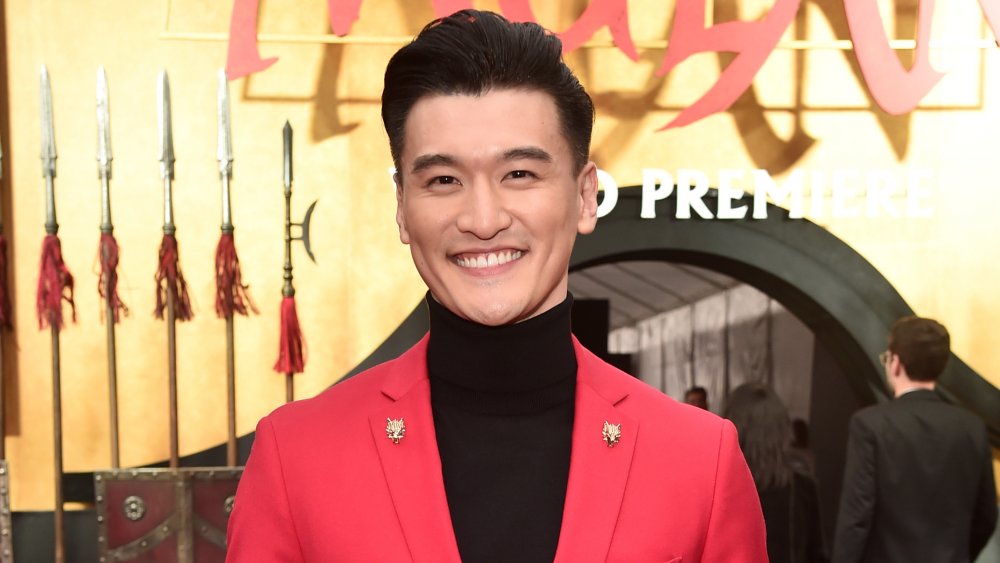 Alberto E. Rodriguez/Getty Images
The idea that a character's personality might inform how they fight isn't hard to grasp, but Tang shared that developing Hong's fighting style also helped him find the character from a dramatic perspective.
"I have a saying that I always cling to, which is, 'How you do anything is how you do everything,'" he told Looper. "A lot of that time was, just by necessity, working in that stunt gym and working on these fights and working on how I move, and it would affect how I would go about my everyday life. I told Brett after we wrapped the season, 'You gave me so much of my character just by working, just even by the style of fighting that you choose."
So, how did this manifest in Tang's depiction of Hong? For the actor, it was about translating the character's indirect combat mechanics into a more cunning personality. 
"I lost about 15 pounds from Mulan to Warrior, within about a month," Tang remembered. "I looked at myself and I was looking at some of these guys I was fighting, and there is no way in hell that I could ever meet them body to body. So I was like, 'I want to be like a snake — just see how I use whatever thing that I could to dodge.' Andrew Koji [who plays Ah Sahm on Warrior] always goes very direct, A to B, and he always blocks. I almost never blocked. Finding that helped me think about how I'm looking at the world all the time. I'm like, 'How can I make sure I do things in the most underhanded way? How can I do things in the most roundabout way?'"
You can see how snake-like Chen Tang's depiction of Hong ended up on season 2 of Warrior – which premiered October 2, 2020 — on Cinemax. The next episode, entitled "The Chinese Connection," will premiere this Friday, October 9.