Killing Eve Season 4 - What We Know So Far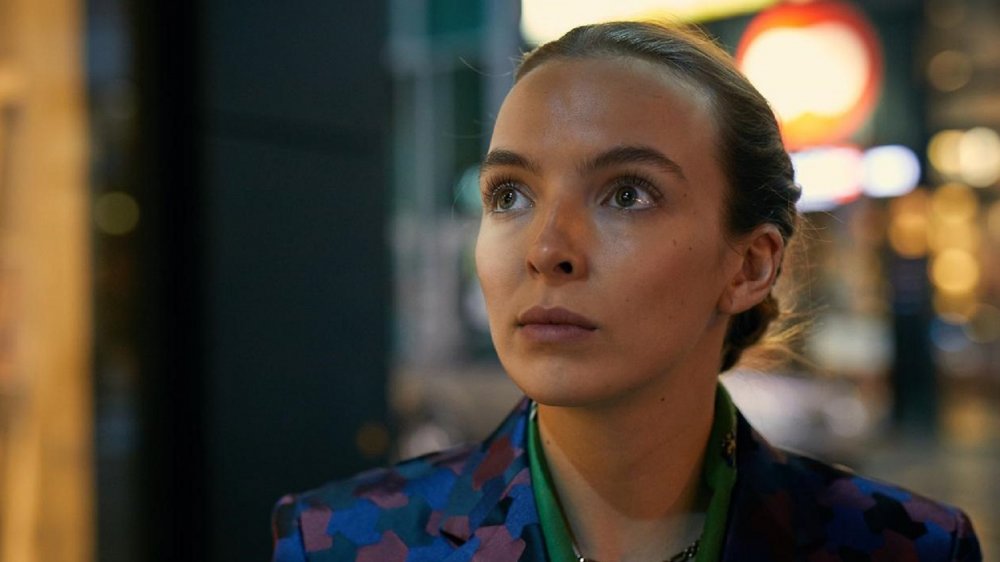 BBC America
Killing Eve is one of the most delightfully indescribable series around. Technically, the BBC America show starts with mild-mannered MI5 operative Eve Polastri (Sandra Oh) being recruited in the legendary Carolyn Martens' (Fiona Shaw) secret MI6 team. Her mission is to track down Oksana "Villanelle" Astakova (Jodie Comer, whom you might also remember from her work as Rey's mom in The Rise of Skywalker), a psychopathic assassin working for The Twelve, a mysterious organization represented by Konstantin (Kim Bodnia, who's about to play Vesemir in The Witcher's upcoming season). However, things have many more sides and viewpoints than it originally seems, and the plot tends to veer in directions one wouldn't guess in a hundred years. Though Villanelle certainly leaves a trail of dead behind her, this isn't quite a serial killer show. While there are plenty of tense moments, there are at least as many scenes that make you belly-laugh out loud. Oh, and there's also romance — but, in typical Killing Eve fashion, things aren't quite as straightforward as you might think. 
Killing Eve is a spy thriller, black comedy and a quirky drama all rolled in one — and more. The audiences have cherished the three seasons we've gotten so far, but what about the show's future? Here's what we know of the release date, cast and plot of Killing Eve season 4.     
What is the release date for Killing Eve season 4?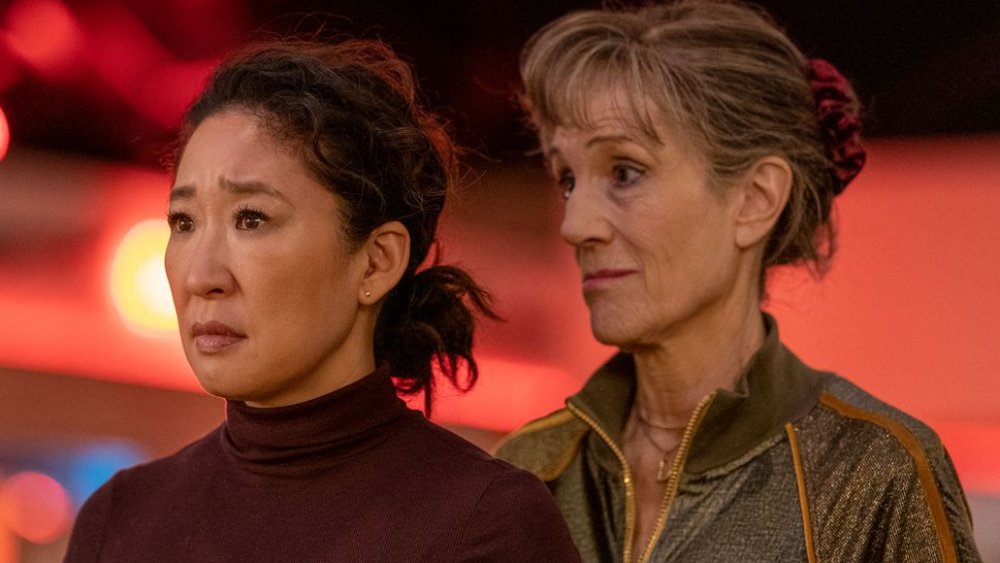 BBC America
The first three seasons of Killing Eve have followed a pleasantly regular schedule. The show's first season premiered on April 8, 2018, season 2 followed almost exactly a year later, and the first episode of season 3 first aired on April 17, 2020. Fans who are eagerly waiting for season 4 can sleep their nights easily, because the show's renewal for a fourth season was announced before season 3 even premiered. However, we might have to wait a bit longer than April 2021 before Eve and Villanelle resume their eternal game of cat and mouse, because Killing Eve season 4 recently received some devastating news.
The fourth season of the series is one of the many TV and movie productions that have been impacted by the COVID-19 pandemic, and while the show definitely will return, its filming has been delayed indefinitely (via Deadline). The show's events take place in many different countries, so right now, traveling in these multiple locations is extremely difficult to do safely. According to a spokesman of the show, "Killing Eve shoots across multiple European locations. Due to the uncertainty of the world as a result of COVID-19, no shooting schedules for Killing Eve season 4 have been locked in at this point and there are various scenarios in play." As such, the situation may very well push Killing Eve season 4 to Autumn 2021, or possibly even further away on the calendar, depending on how long the show has to wait before filming can resume. 
Who's in the cast of Killing Eve season 4?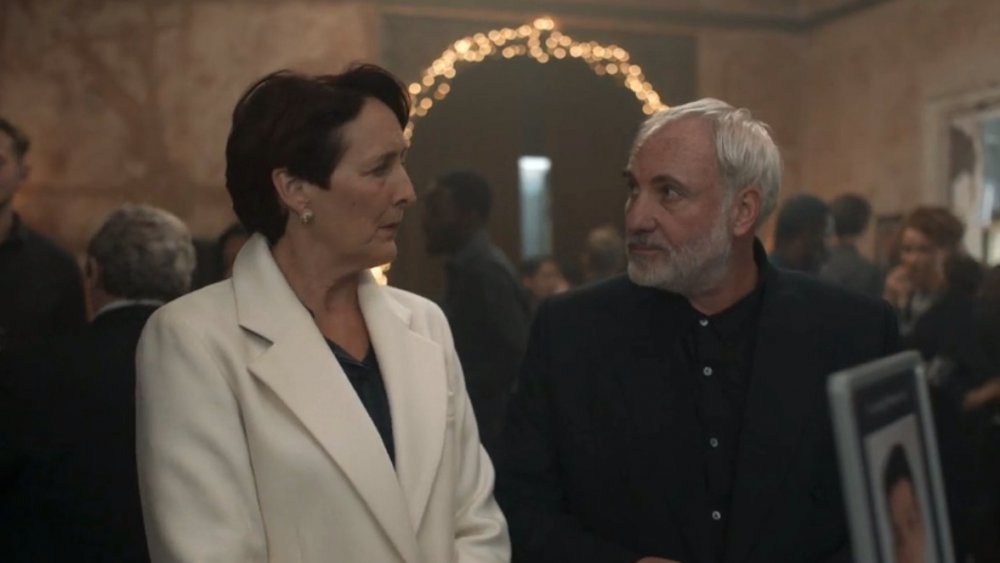 BBC America
Killing Eve is a show with a pretty hefty body count, but many major characters managed to survive season 3 to fight another day. Sandra Oh and Jodie Comer are, of course, practically guaranteed to return in their roles as Eve and Villanelle for season 4. Fiona Shaw's Carolyn Martens is also likely to return, as is Kim Bodnia's somehow still alive Konstantin Vasiliev, who claims he totally isn't responsible for the death of Carolyn's son, Kenny (Sean Delaney). We're also fairly likely to see the return of Eve's Bitter Pill allies Jaime (Danny Sapani), Audrey (Ayoola Smart), and Bear (Turlough Convery). Hélène (Camille Cottin), a member of The Twelve, is also still very much around, as is Carolyn's daughter Geraldine (Gemma Whelan).
Surprisingly, the one character who seemed destined to die at some point in the series, Ava's husband Niko Polastri (Owen McDonnell), managed to stay in the land of the living throughout the third season. This wasn't for the show's lack of trying, though. Over the course of the season, Niko endured and survived a tense sequence with Villanelle, the death of his colleague-slash-wannabe girlfriend Gemma (Emma Pierson), the complete and utter breakdown of his life, and even a pitchfork through the throat. However, his body and spirit have both seen better days, and since he's currently in Poland and hell-bent on getting out of Eve's life for good, it's uncertain whether Niko and his magnificent mustache will return for season 4.
What is the plot of Killing Eve season 4?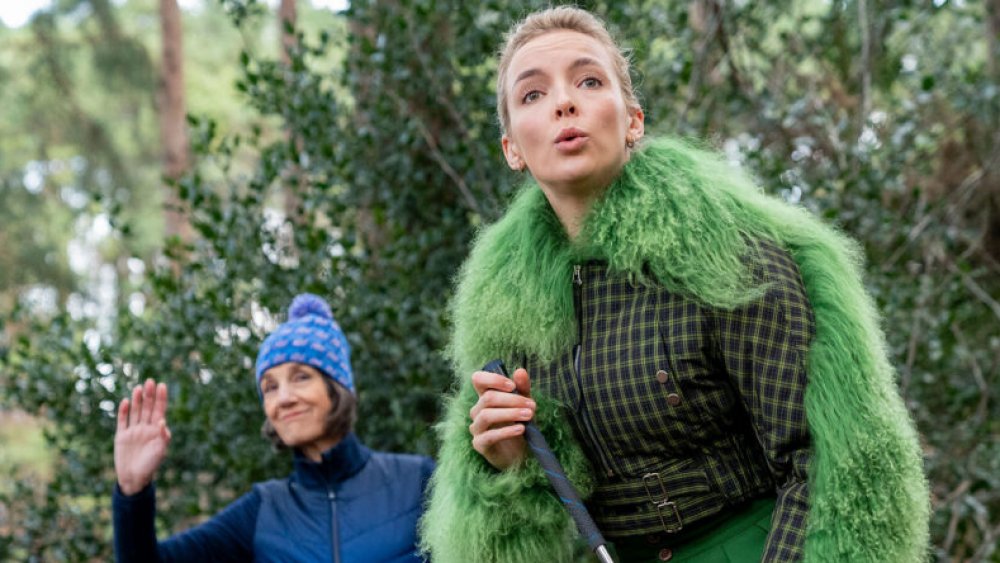 BBC America
Killing Eve season 3 cleared the playing field and gave the characters many possible directions to take their new adventures, but it also left a lot of helpful plotlines that season 4 is free to explore at its leisure. 
The season finale's final bridge scene provided a cool cliffhanger that will likely determine the future of Eve and Villanelle's relationship. In September 2020, Jodie Comer told W Magazine that the show might take a number of directions. "We know we've got a season 4, but it's unclear as to when that will be," she says. "But we've vaguely started having conversations about storylines and what kinds of possibilities there are, so that's always really exciting." She also hints that the show's makers themselves are still yet to decide where the story will take them. "No, not yet," she says when asked whether she knows how season 4 will start. "And I think it's all still very much up for debate."
Apart from Eve and Villanelle's dance around each other, there are a few dangling plot threads that the show will quite likely visit. The Twelve are likely to remain the series' overarching force of evil (unless you count Villanelle, that is). As such, we're likely to hear a lot more from their most prominent confirmed member, Hélène. The story of Konstantin and the truth about his role in Kenny's death also seems like it's not done yet, and who knows what Carolyn will think of next? 
All in all, Killing Eve season 4 has ample potential to provide some of the biggest beats and most amazing moments yet. And frankly, it can't arrive fast enough.