The Blue Bloods Reagan Family Tree Explained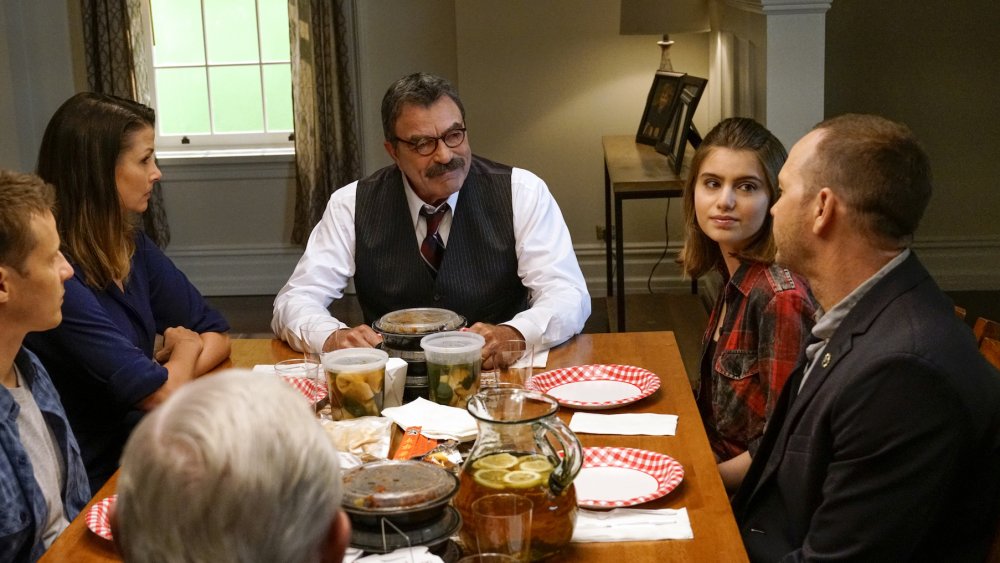 CBS Television Distribution
Through ten seasons, Blue Bloods has become one of the most popular dramas on CBS. This police procedural features the Reagans, a family in New York City with a history in law enforcement. Typically, Frank (Tom Selleck), Henry (Len Cariou), Jamie (Will Estes), Danny (Donnie Wahlberg), and Erin (Bridget Moynahan) are the show's main characters — but sometimes, it can be difficult to keep track of the rest of the family. Casual viewers might forget the order of the family tree, for instance, because some of the grandchildren aren't always as crucial to the show. Plus, the Reagan family's history with tragedy makes this situation even more complicated. The deaths of Frank's mother, his wife and his son, Joe, add more layers of complexity to the whole thing.
After the season 10 finale introduced a new member of the family, further complicating the situation, it's time to sort through the Reagan's relationships, and remind fans exactly how these beloved characters are related to each other.
Grandpa set the stage for the rest of the family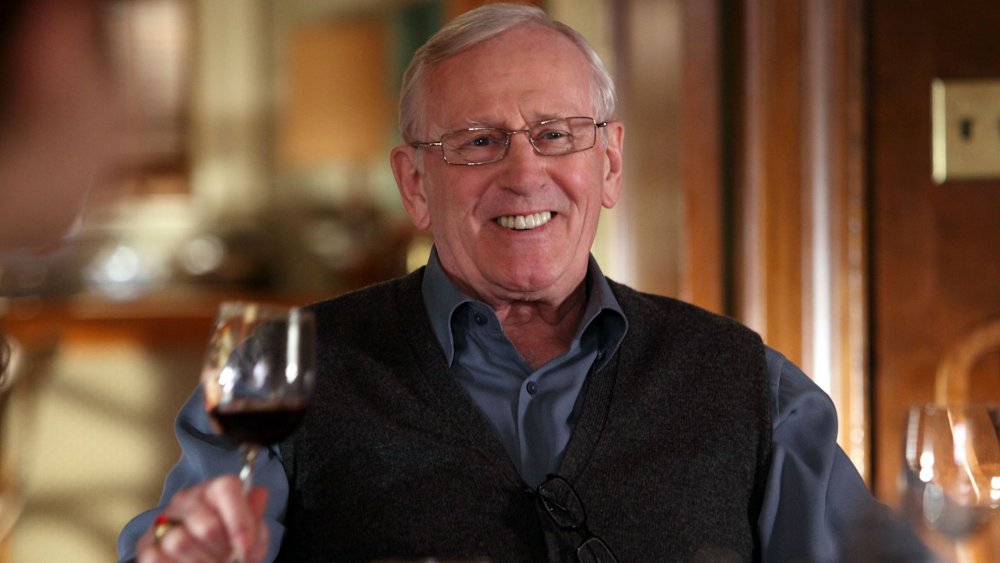 CBS Television Distribution
Starting at the top, Henry Reagan leads the family tree. As Frank Reagan's father, the whole family stems from "Grandpa" Henry. His career as a police commissioner set the stage for the family, as each one of them followed in his footsteps and forged their own path in law enforcement. More than anyone, Frank carried on his father's legacy when he became the police commissioner. Henry's old-fashioned views on policing are often a source of conflict in the show. Most of the family usually agrees with Henry and Frank, but some members tend to challenge their conservative mindset. The New York City the Reagan family polices is changing by the day and, of course, it's practically unrecognizable compared to the Big Apple Henry served. 
The Reagan family also has a history with tragedy, and it all starts with Henry. He lost his wife, Betty, who passed away from a terminal illness before the show began. Plus, their first son, Peter, died of leukemia before Frank was born. Frank is Henry's only living child ... but, of course, the Reagan family tree has several branches on his side.
Frank followed Henry's footsteps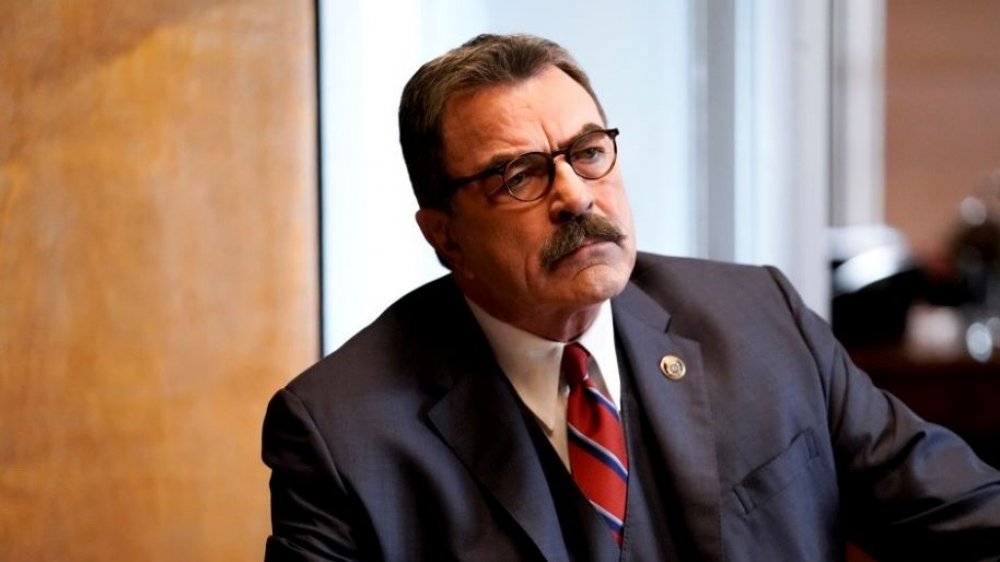 CBS Television Distribution
Frank, the current commissioner of the New York Police Department, is the son of Henry and Betty. Like his father, Frank is a widower. His wife, Mary, also passed away after she battled cancer. But their marriage produced several children: Danny, Erin, Joe, and Jamie. 
Henry's work as the police commissioner set the stage for Frank's career, as he chose to follow a remarkably similar path. He progressed from a patrol officer to a detective and advanced all the way to the office he currently holds. Since then, Frank's tenure as police commissioner has been successful, but it has been filled with plenty of challenges, too. He has to constantly navigate the intricate world of politics, both within his department and outside of it. Naturally, Frank has occasionally wondered whether he wants to continue to hold the office. But he has weathered the storm, and he has remained a commissioner that New York should be proud to call its own.
Danny, Frank's eldest child, continues the family legacy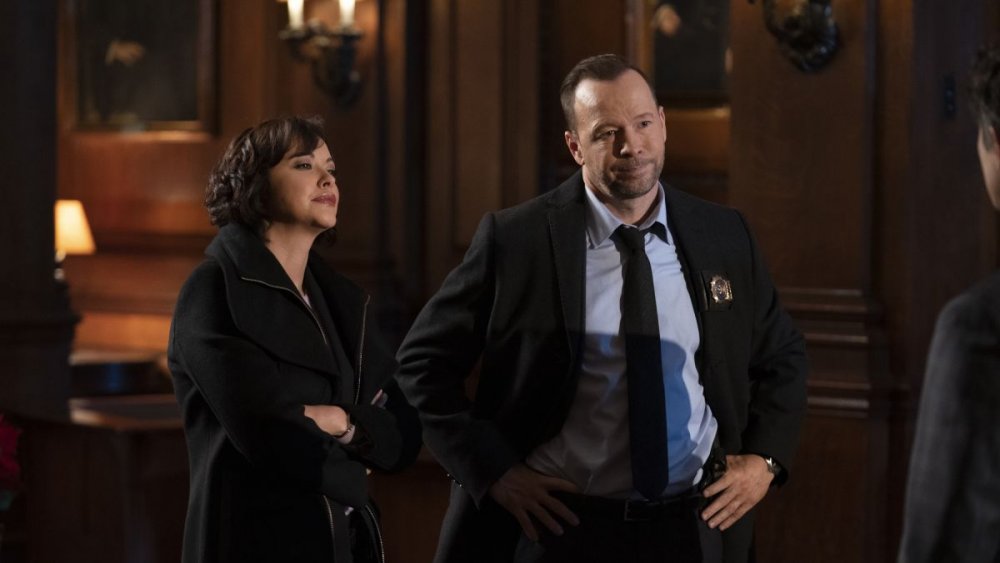 CBS Television Distribution
Danny is Frank's oldest child, so he set the precedent for his younger siblings. He was destined to get into the family business because, as a kid, he dreamed of being a police officer. Danny's hard work and natural investigative skills earned him a promotion to detective, a position he's held ever since. In some ways, Danny is a mirror image of Frank and Henry. More often than not, he relies on old-fashioned police work to solve his cases. But Danny also has a wild side, as his short temper and his tendency to use excessive force have gotten him in trouble a few times.
Danny has two children, Jack and Sean. Danny's wife, Linda — the mother of these children — tragically passed away in an off-screen helicopter crash. Before her death, Linda had a successful career as a nurse. Danny and Linda had a fairly happy marriage, though Danny's passion for his work was often the source of tension between them. 
Erin is Frank's only daughter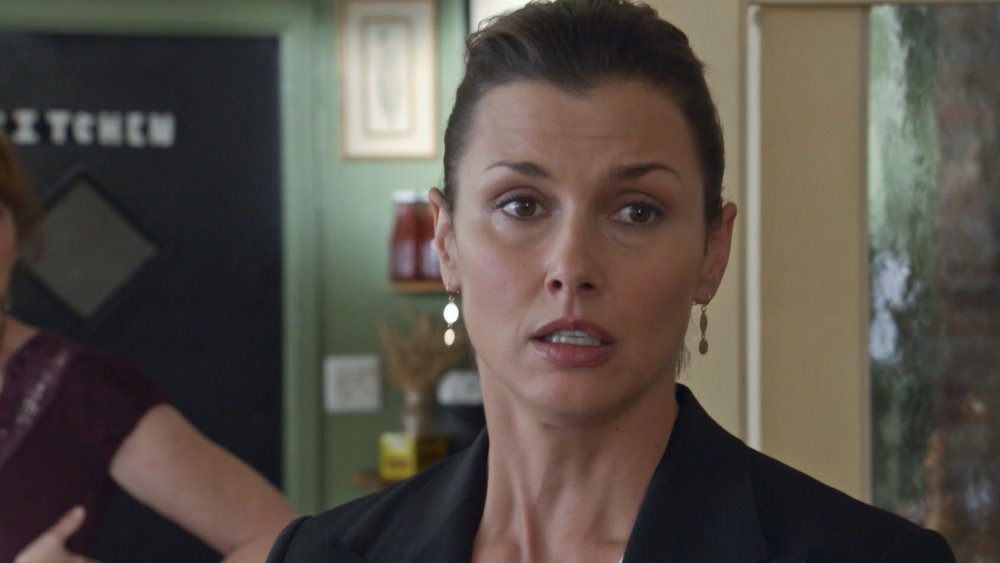 CBS Television Distribution
Erin is Frank's only daughter, and she also stands out compared to the rest of the family — because she's not a police officer. She works in the Manhattan District Attorney's Office, so she always served a different side of law enforcement. Erin tends to strictly follow the law, so she has occasionally clashed with her siblings when their work overlaps. She has frequently argued with Danny, because he's usually willing to bend the rules to put criminals behind bars. Though Erin didn't follow Frank and Danny into the family business, Erin is still driven by her desire to bring justice to those who need or deserve it. 
Erin has one child, her daughter Nicky, whose father is defense attorney Jack Boyle. Erin and Jack were married, but they've been divorced for several years. Despite some hints at a rekindled romance, they haven't officially gotten back together, and for the most part, Erin has remained single since the divorce. 
The Reagan family's tragic history continues with Joe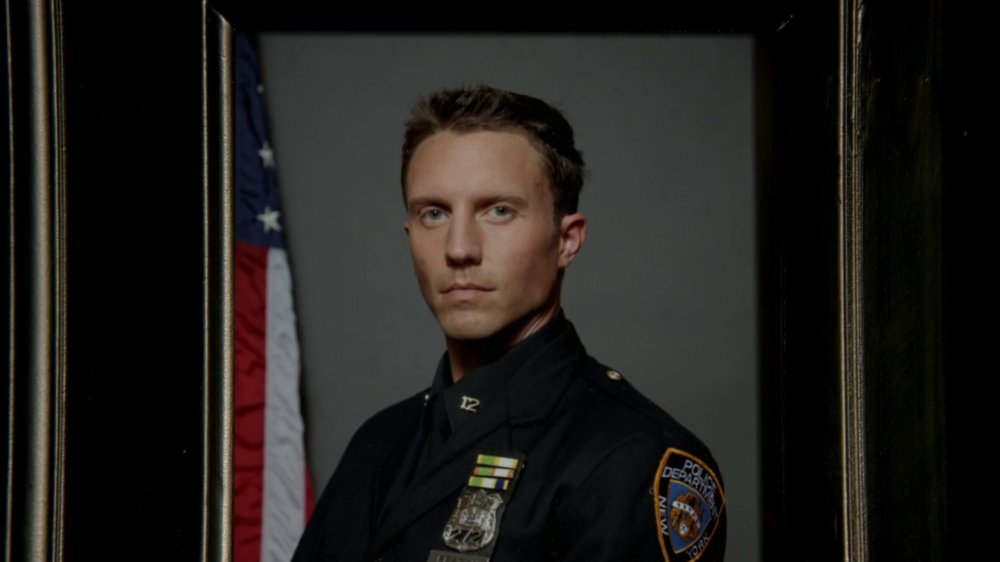 CBS Television Distribution
Joe was Frank's third child. He was a police officer who died in the line of duty before the show began. He had been working undercover in an FBI investigation, but the corrupt cops he was targeting killed him when he got too close to revealing them. Before season 10, Joe tended to be a reminder of the Reagan family's tragic history, and a lesson about the risks of being a police officer. 
However, the season 10 finale has brought Joe back into the spotlight — because it reveals that he has a son.
When Sean gets a DNA match for a mysterious first cousin, he investigates who this relative's identity. Meanwhile, Frank meets Paula Hill, whose son, Joe Hill, is Frank's grandchild. Paula tells Frank that she and Joe hooked up, and she gave birth to a boy who she named after his father. Sean gets in touch with Joe after Frank meets his grandson, a detective in the New York City Police Department. The newcomer is introduced to everyone at a Reagan family dinner later in the episode.
Jamie is the family's golden boy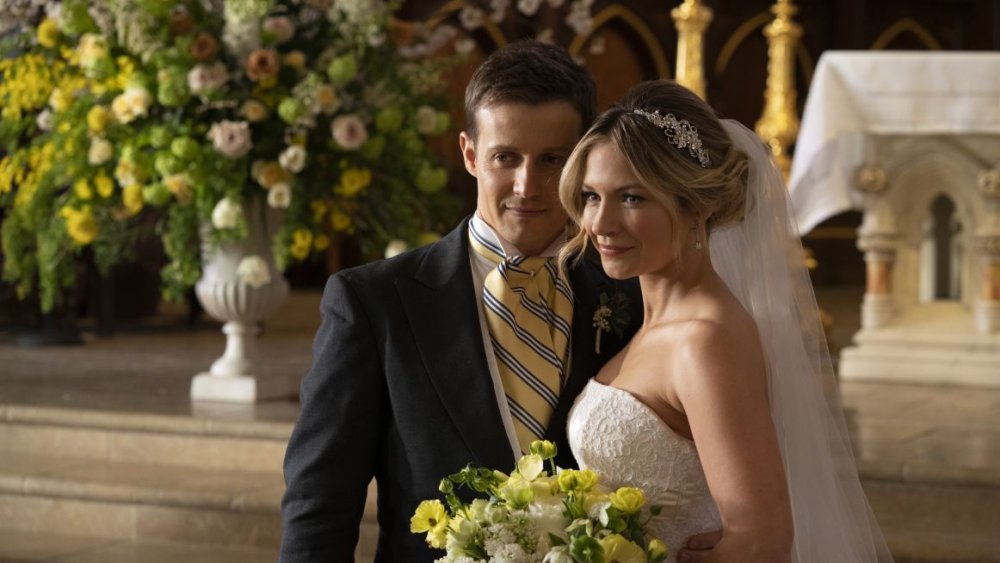 CBS Television Distribution
Jamie, finally, is Frank's youngest child. At first, he followed Erin's decision to go to law school, and he excelled there. But Joe's death inspired him to become a police officer. 
After he graduates from the Police Academy, Jamie immediately excels on the job. Before long, he is assigned a rookie partner, Edit "Eddie" Janko. They gradually became close friends and, eventually, they fall in love. Their romance is a slow burn, as it takes five years for the duo to mutually act on their feelings, but fans were rewarded for their patience when the couple got married in the finale of season 9.
Though they don't have any kids yet, Jamie begins to consider the possibility at the end of season 10. As with his love life, Jamie has also dragged his feet during his career as a police officer. For years, he refused to take the Sergeant's exam because he didn't want to take another test. He also stubbornly resisted Frank, who repeatedly pressured him to take the exam. Jamie wanted to make a name for himself on his own. Though it took him a while, though, Jamie did pass the Sergeant's exam, and earned the promotion he secretly wanted.