The Gripping Prison Drama Everyone's Binging On Netflix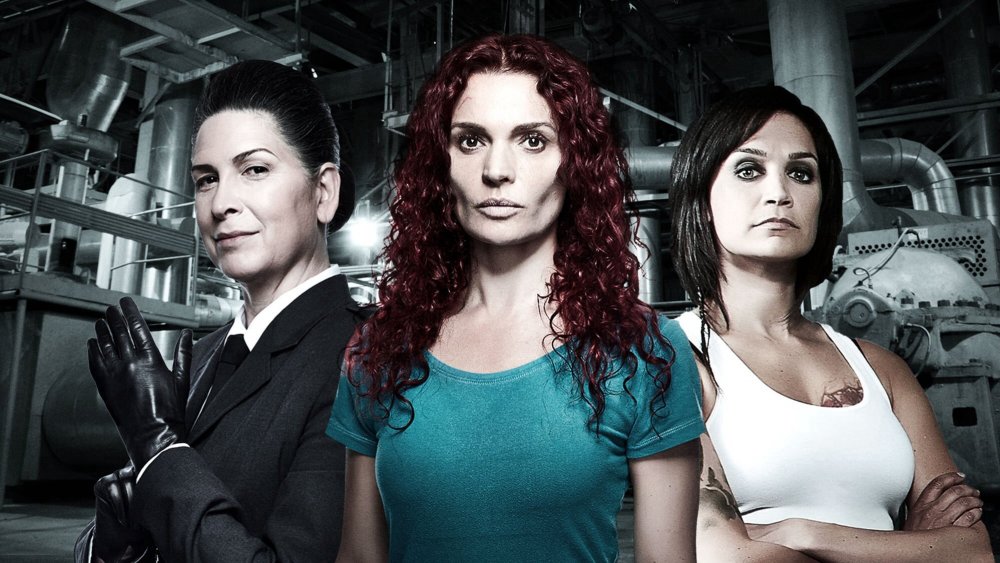 Fremantle Australia
Here's some good news for fans who've been suffering from Orange is the New Black withdrawals: there's another series set in a women's prison that you might not have watched yet. Jenji Kohan's dramedy was, at its heart, a searing indictment of America's broken criminal justice system, largely focusing on the humanity of the women behind bars. By contrast, Wentworth, the gripping Australian prison drama that cracked Netflix's Top Ten list when season 8 dropped on the streamer, is more akin to HBO's Oz.
When the women of Litchfield Penitentiary rioted on OITNB, they memorably split into largely peaceful groups that tormented the guards, but rarely each other. By contrast, the women of Wentworth are deadly, and locking any two of them together alone in a room is likely to lead to bloodshed. The pitch black drama series is known for its ability to shock viewers with main characters dying suddenly and violently as the hierarchy within the prison goes on constantly shifting.
The first season of the long-running drama kicks off with the arrival of first-time offender Bea (Danielle Cormack), a hairdresser who is convicted of the attempted murder of her abusive husband. At first, Bea is uncertain how she'll survive behind bars, but she soon realizes that the key to leading a quality life in Wentworth means jockeying for a position at the top of the hierarchy. This means challenging the reigning queen of the prison, Jacs (Kris McQuade), and the power hungry Franky (Nicole da Silva).
Just moments into the first episode, it's apparent that the women on this show don't consider themselves to be part of a family. They're not all in this together — instead, they form alliances that suit their needs, making the kind of deals that would make Vito Corleone proud. It's those ever-shifting loyalties and a series of increasingly jaw-dropping twists that have had viewers coming back to the series for more ever since it premiered in 2013.
Wentworth is the perfect gritty binge watch for fans of Breaking Bad, Oz, and Sons of Anarchy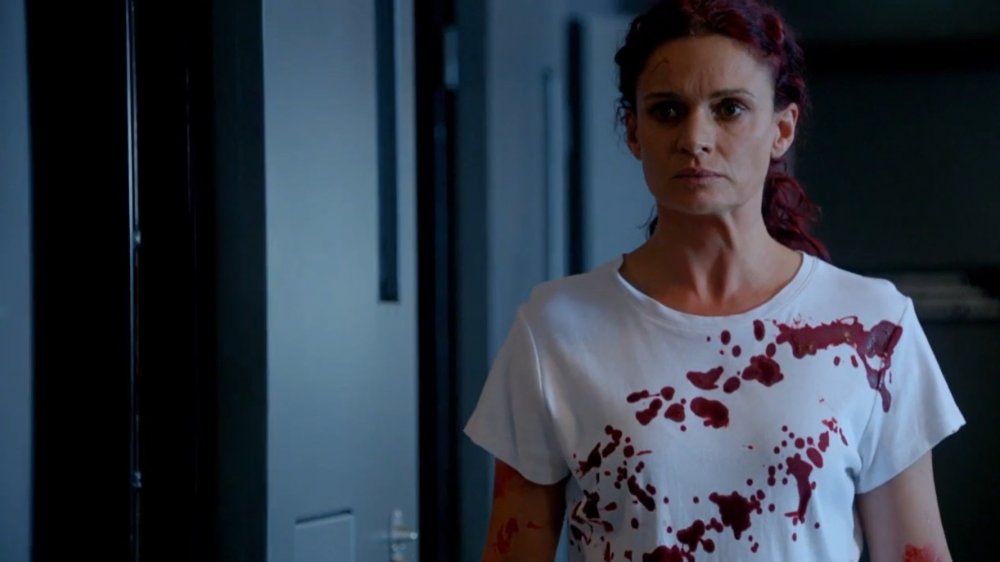 Fremantle Australia
Antihero-driven TV shows are almost always focused on men. The idea that women can be twisted, power hungry, and downright sadistic is something American TV producers in particular seem to resist. The urge to redeem women who do bad things isn't in Wentworth's DNA. This Australian import understands that women can be violent, cruel, and ruthless — and it uses that grit to create stories designed to shock viewers, yes, but also to make them invest in characters that are fascinating, even if they're not particularly good.
Wentworth is actually based on another famed Australian drama, Prisoner, a soap opera that aired from 1979-1986, per the BBC. Even in the pre-internet age that series also gained international acclaim, and Wentworth is said to have taken the themes explored in the '70s series to another level. "This brilliant retelling picks up where the pioneering series left off and then takes the kind of shocking plot detours contemporary TV viewers would expect from award-winning US dramas like Breaking Bad or Sons Of Anarchy," Holly Byrnes of the Herald Sun raved in 2013.
In practice, this means the show navigates the interior lives of not just the inmates, but also the guards. Wentworth is unique in that the story isn't contained within the walls of the prison. Instead, it explores the traumas of being involved in the prison system — including stories about PTSD and abuse — and continues to follow characters after they're paroled. Meanwhile, within the prison walls, the show finds an anchor in Jacs, who acts as a sort of Don of Wentworth, a woman who can quietly play solitaire in one scene and order a hit on someone outside the prison in the next.
Over the course of eight seasons, characters come and go, but what really drives this dark and addictive prison drama is the central message that people will do anything to survive.
Will Wentworth return for season 9?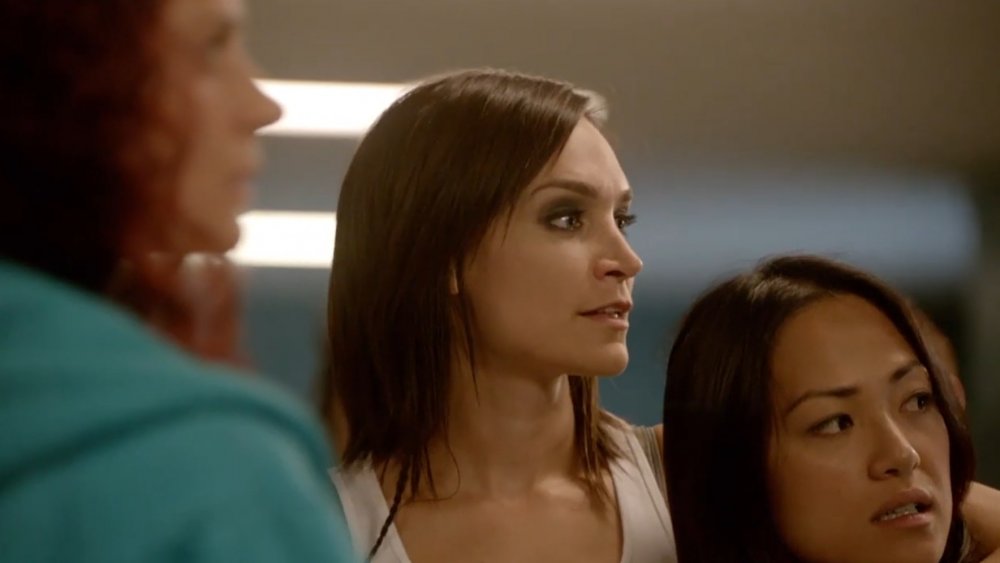 Fremantle Australia
Eight seasons' worth of TV may sound like a daunting investment, but Wentworth truly is marathon-worthy. And once you reach the end of season 8, you can rest easy knowing the ninth and final ten-episode season has already been filmed. Set to air in 2021, season 9 will bring the story of Wentworth's inmates and guards to a definitive (and no doubt bloody) end, as reported by TV Tonight. And producer Jo Porter is excited for viewers to see where the show's final episodes take the characters.
"Knowing when to put down the brush is an absolute art," she told The Chronicle. "We are going out on a high. That also means if down the track we come up with a brilliant reason to examine a character or a different part of the world we haven't explored because you've gone out on a high there's the chance to potentially come back but we're not committing to that just yet. It's too soon."
With one final season still to come, there's no better time to pay the women of Wentworth a visit — just don't underestimate their ability to do whatever it takes to stay alive behind bars.