Discover Your Patronus With This Harry Potter Quiz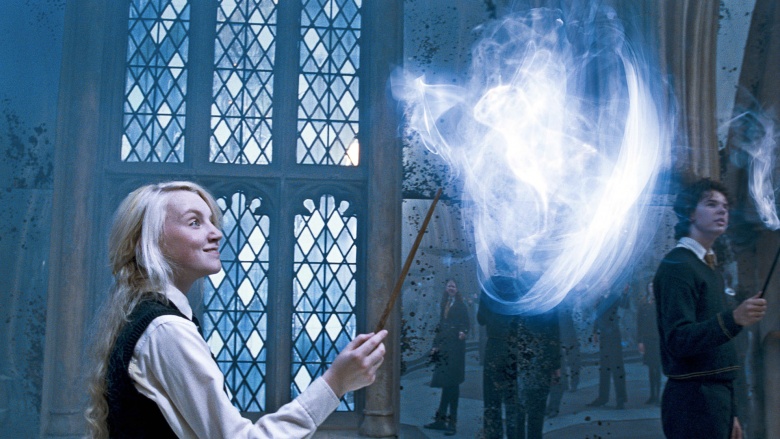 Everyone could use a little help now and then, and there are probably worse places to turn than mystical spirit animals.
J.K. Rowling's Pottermore website launched a new Patronus experience, which will officially determine which type of animal is on your side against the forces of evil. Of course, it probably only works in the fictional world of Harry Potter, so we can't recommend cozying up to any actual wolves or boars if one turns out to be yours.
According to the site, Rowling came up with a series of multiple choice options that you must choose from in order to be presented with your own Patronus. Like in the movies, you'll need to summon a powerful happy memory to begin (we're pretty sure they can't tell if you don't), but then you've got to answer fast. You only get one chance to take the quiz based on Rowling's algorithm, so choose wisely. And try not to be bummed if you end up with a hyena, which definitely happened to this writer.
Fans of the series will recall that Rowling first introduced the concept of the Patronus in the third book, Harry Potter and the Prisoner of Azkaban. Harry's Patronus takes the form of a stag, which represents his dad, while Professor Snape's is later revealed to be a doe, symbolizing his love for Harry's mom Lily.
Find out your own personal Patronus on Pottermore. While you're there, let the Sorting Hat tell you which Hogwarts house you belong in, too.