Why Bobby From Sneakerheads Looks So Familiar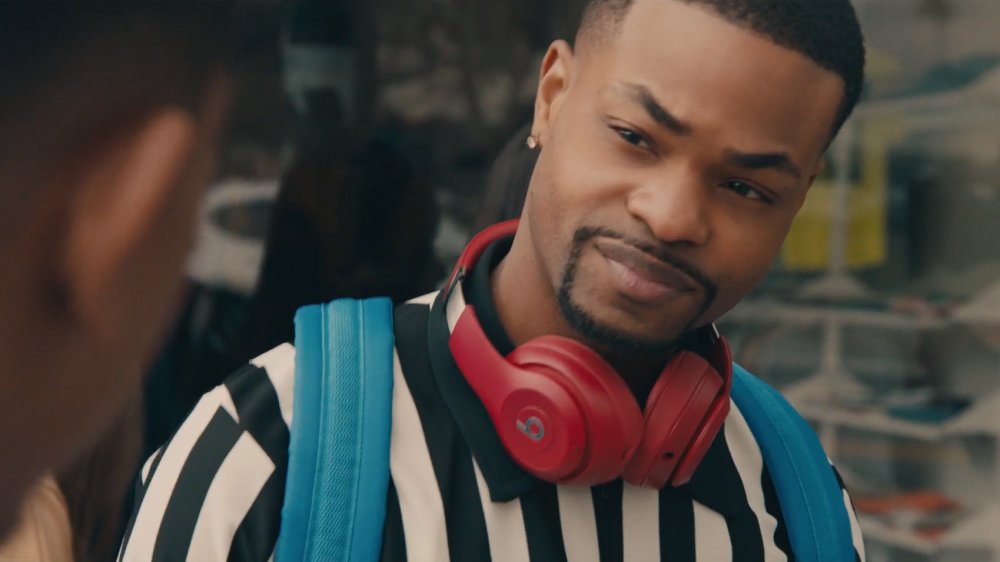 Netflix
Netflix's new comedy Sneakerheads tells a tale of obsession and seduction as it follows stay-at-home dad Devin (Allen Maldonado) through his search for a mythical pair of sneakers. And who is leading him down this surely doomed rabbit hole? His old friend Bobby, played by Andrew Bachelor, a.k.a. King Bach.
With his exuberance and infallible optimism, Bobby acts as the devil on Devin's shoulder, dragging his friend back into the sneaker world. Unfortunately, Bobby's attempts to revive their friendship and make some cash end up putting Devin $5,000 in debt. Now, the pair must make the money back through the same avenue that ruined them: rare sneakers. But while you're watching Bobby expertly guess everyone's shoe sizes, you might find yourself thinking he looks awfully familiar. That's because Andrew Bachelor was once supremely internet-famous and has since been building a comedy acting career across a variety of series and films.
King Bach was the most popular creator on Vine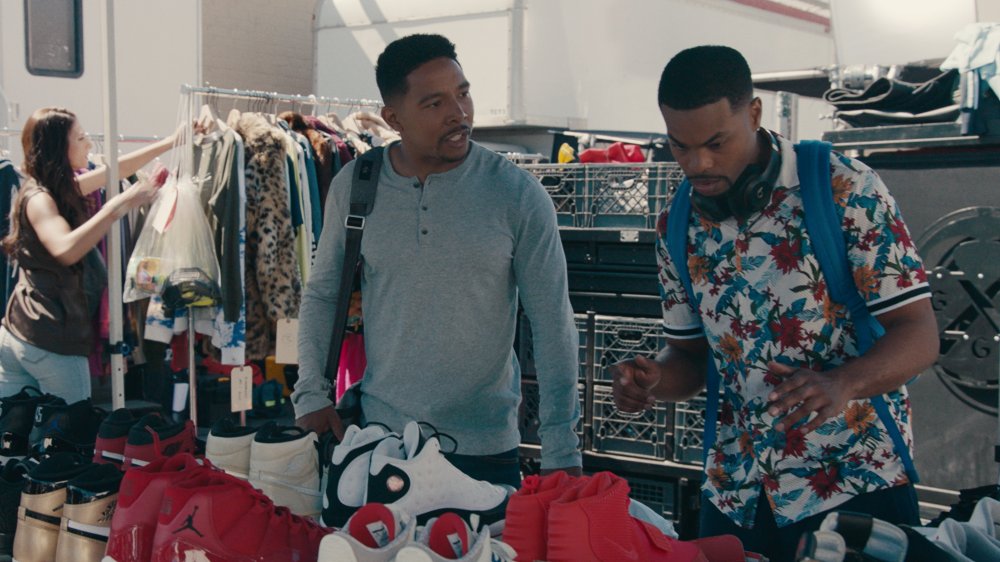 Netflix
Before TikTok became a centerpiece of mainstream culture, there was Vine. And Andrew Bachelor, a.k.a. King Bach, was the king of Vine. With 11.3 million followers, he was the most popular content creator on the app. His time and effort spent writing, directing, and editing each Vine clearly paid off.
While Vine fizzled out in late 2016, King Bach continued his comedy career by growing his YouTube channel BachelorsPadTv. With 2.43 million subscribers, he still posts comedy sketches and even music videos, though now with less frequency than he used to. He's likely slowed his YouTube content because his acting career is keeping him busy, as Sneakerheads isn't his only role this year.
Bachelor was in Netflix's buddy comedy Coffee & Kareem, in which he played one of the villain's lackeys. He also reprised his role from The Babysitter in the horror-comedy's sequel The Babysitter: Killer Queen. Before that, he had recurring roles on Black Jesus, Resident Advisors, and The Mindy Project. It seems that if Netflix has anything to say about it, we'll be seeing a lot more of King Bach — and for longer than six seconds at a time.