We Now Know Whether Bill & Ted 4 Is Happening Or Not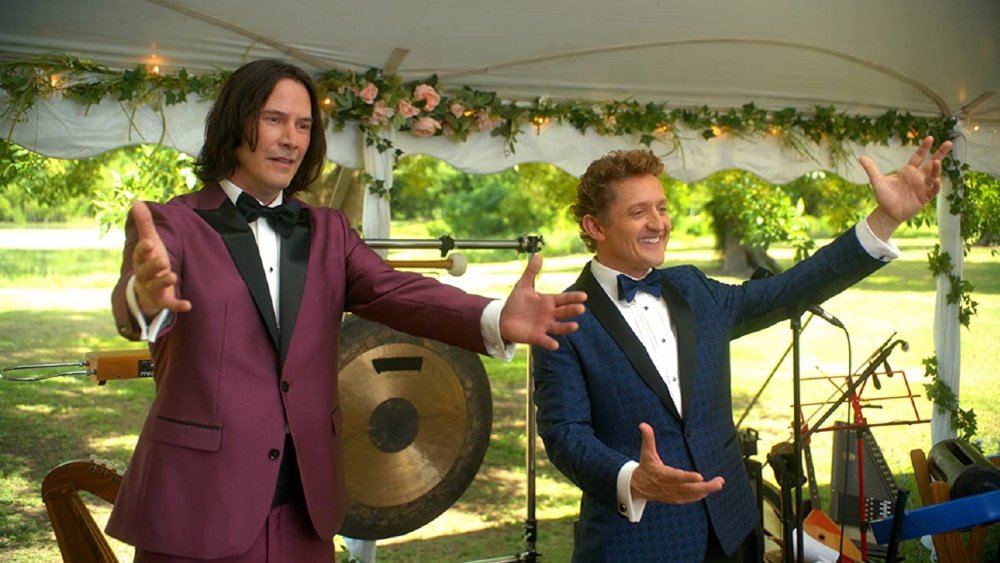 United Artists Releasing
In 2020, the Bill & Ted movie series received its surprising third entry, Bill & Ted Face The Music. While 1989's Bill & Ted's Excellent Adventure sees the titular Bill (Alex Winter) and Ted (Keanu Reeves) travel through time to collect real-life historical figures for their high school presentation, and 1991's Bill and Ted's Bogus Journey has them face off against their evil robot doubles and a villain from the future, the threequel puts our heroes in middle-aged dad mode, still trying to fulfill their destiny as universe-saving musical prodigies. 
It's probably safe to say that before Face the Music was announced, few people were eyeing the Bill & Ted movies as anything more than a well-liked pair of old slacker comedies. The third movie dropped almost 30 years later, however, and Reeves is hotter than ever, thanks to The Matrix, John Wick, and his general Keanu Reeves-ness. Knowing this, it's easy to start eyeing the future of the Bill & Ted series, and its potential fourth movie. 
Fortunately, there's no more need to speculate, because we now know whether Bill & Ted 4 is happening or not.
According to writer Ed Solomon, there won't be a Bill & Ted 4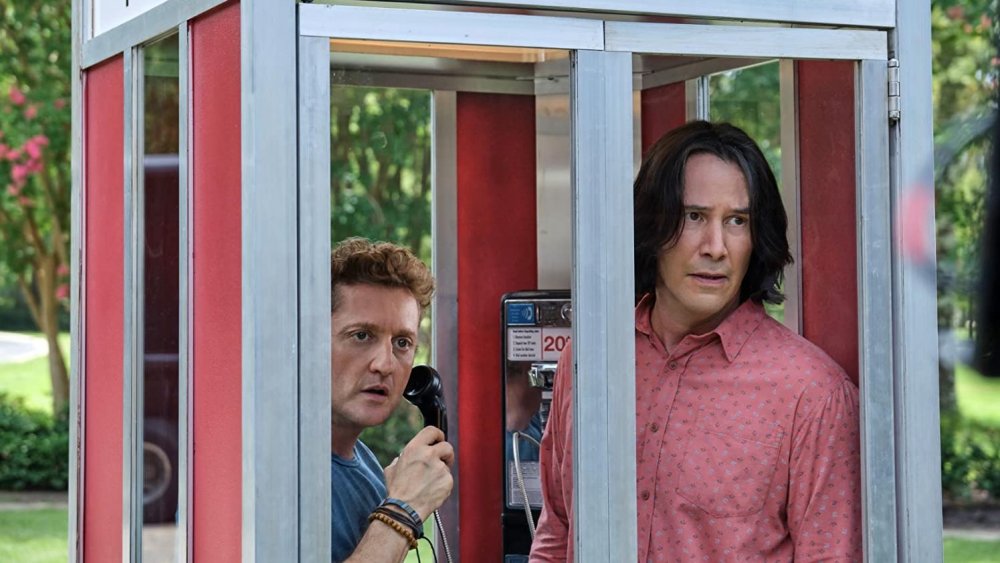 United Artists Releasing
Sorry, Bill & Ted-heads: It looks like the titular characters have truly taken the title of their third movie to heart, and that the franchise has faced the music. This comes straight from the horse's mouth, courtesy of a pair of tweets by the Bill & Ted trilogy's writer, Ed Solomon. In the first one, he sarcastically comments on a story of Bill & Ted 4 supposedly happening, as reported by We Got This Covered. "This article reminds me of a dream I had two nights ago that for some reason I'd enrolled in five classes at NYU & had no idea what they were but it was now finals week," Solomon remarked, before adding, "I'm excited to see [Alex] & [Keanu] on the set of what I'm just hearing about for the first time now."
So, yeah, that doesn't bode well for the chances of a new installment of Bill and Ted's adventures. On the off chance that someone's left wondering whether the fourth movie might somehow be made without Solomon's involvement, the writer casually shoots the idea down in a second tweet: "By the way — this film is not happening, sorry." 
While it's sad that Bill & Ted Face the Music is the end of the line for Ted "Theodore" Logan and William S. Preston, Esq., there's no reason to be sad. After all, the the third movie itself was an excellent gift to everyone who thought the series came to an end in the 1990s. As they say: Don't be sad that it's over, be happy that it happened in the first place.