L.A. Confidential Director Curtis Hanson Dead At 71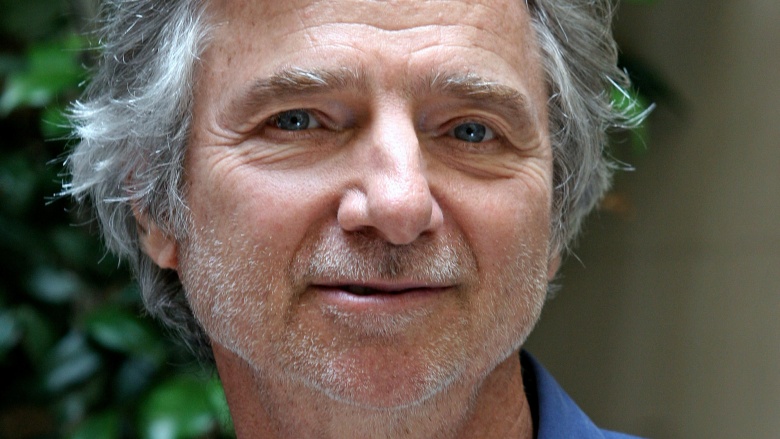 Getty Images
Curtis Hanson, the Oscar-winning screenwriter and director of L.A. Confidential, 8 Mile, and Wonder Boys, has died. He was 71.
Variety confirmed the sad news, and reported that Hanson was found dead in his Los Angeles home on Sept. 20. According to TMZ, he'd suffered a massive heart attack. Variety said Hanson reportedly had also been diagnosed with Alzheimer's.
Born in Reno, Nev. and raised in L.A., he began his career as a journalist and then editor for Cinema magazine. In 1970, Hanson co-wrote The Dunwich Horror, adapted from a short story by H.P. Lovecraft, and his directorial debut came two years later with the horror Sweet Kill.
During the '80s, he moved on to an eclectic mix of movies including 1983's Losin' It, starring Tom Cruise, and the Hitchcockian 1987 thriller The Bedroom Window. But he achieved commercial success the following decade with 1992's The Hand That Rocks the Cradle and 1994's The River Wild.
In 1997, Hanson found critical acclaim with his adaptation of James Ellroy's novel L.A. Confidential. The neo-noir crime drama starring Kevin Spacey and Kim Basinger garnered nine Oscar nominations, and earned Hanson an Academy Award for Best Adapted Screenplay.
From there, he directed Michael Douglas and Robert Downey Jr. in the 2000 adaptation of Michael Chabon's Wonder Boys, then Eminem in his 2002 semi-biopic 8 Mile. "Curtis Hanson believed in me and our crazy idea to make a rap battle movie set in Detroit," Eminem told Billboard. "He basically made me into an actor for 8 Mile. I'm lucky I got to know him."
More recently, Hanson directed 2005's In Her Shoes and co-directed 2012's Chasing Mavericks. He retired shortly after due to his diminishing health.
Hanson is survived by his companion Rebecca Yeldham, and a son.