New Girl's Lamorne Morris Reveals What Superhero He Wants To Play - Exclusive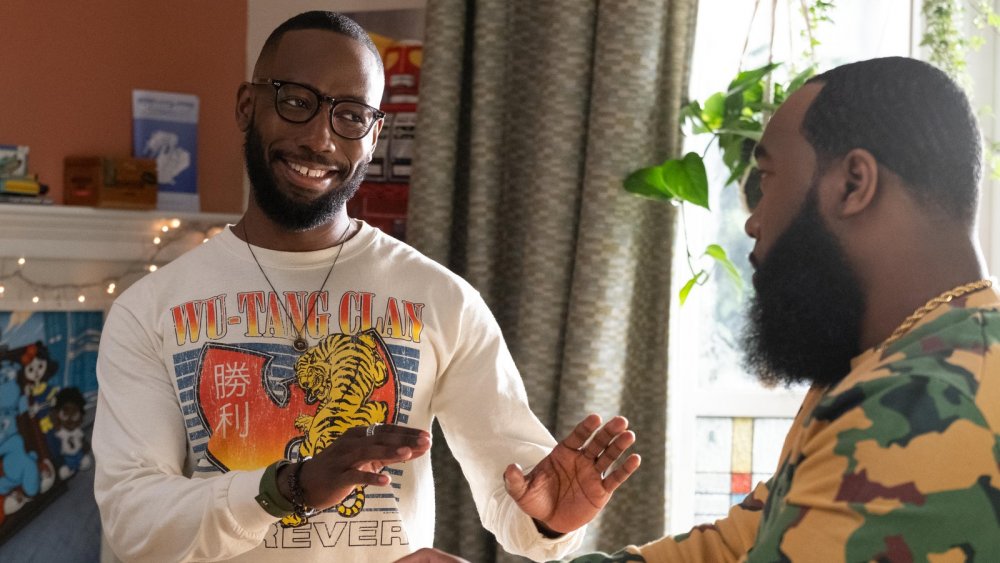 Hulu
Lamorne Morris can currently be seen playing the role of Keef Knight on the Hulu series Woke, based on the life of the real cartoonist Keith Knight. It's a show about what it means not just to be a writer of comic strips in modern America, but what it's like to do that job while being Black. Keef starts out on Woke as someone who just wants to "keep it light" in his comics, but after being assaulted by police, he starts to see the medium in a whole new light.
This is not the only time Lamorne Morris has been involved with something comic book related. Morris also recently played Wilfred Wigans in the sci-fi-action movie Bloodshot, adapted from the pages of Valiant comics.
It's probably fair to say that Lamorne Morris is into nerdy things in general. He has a screening room for watching movies in his own house, and an arcade machine featuring the smash hit NBA Jam. So here's the big question: in the whole wide world of comic book superheroes, which one would Lamorne Morris most want to play? The actor recently sat down for a chat with Looper, and we took the opportunity to pose this important question.
Lamorne Morris: X-Man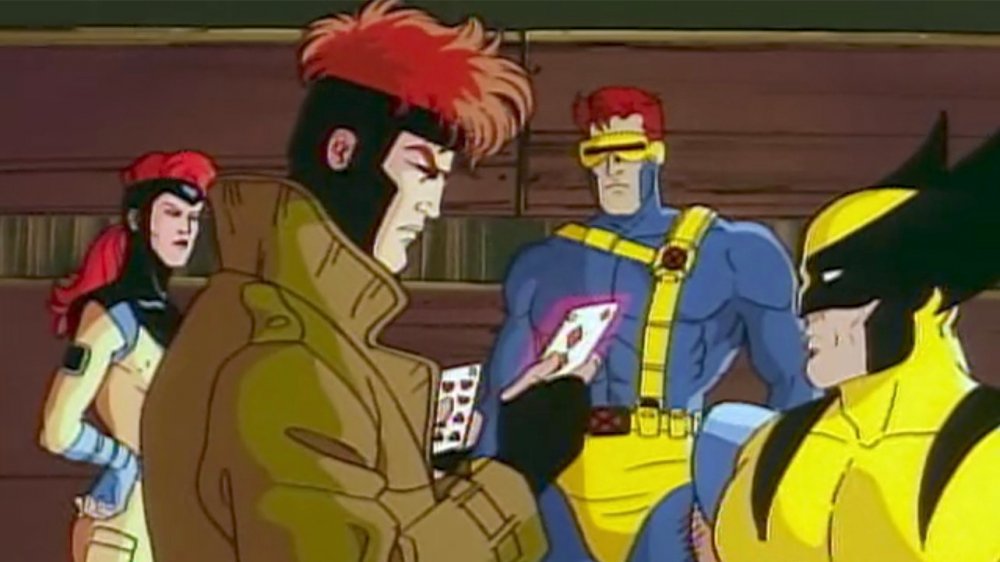 20th Television/Marvel Animation
It turns out, there is one very particular superhero Lamorne Morris dreams of playing. "Gambit," he says without skipping a beat. "I want to play Gambit. That's it, put it out there, man. I want to play Gambit, please, please, please, please. He's my favorite."
Of course, when it comes to comic book movies, Gambit seems to be cursed. There may be no Marvel character that has struggled more when it comes to the big screen. At least multiple efforts have been made to put out a good Fantastic Four movie. Despite being a fan favorite in the '90s X-Men animated series, the only live-action incarnation of Gambit was in the infamous box office dud, X-Men: Origins: Wolverine, with Taylor Kitsch in the brief role.
Attempts to bring Gambit into the cinematic fold date back to 2003's X2, with director Bryan Singer casting stunt actor James Bamford to cameo. The scene involving Bamford as Gambit wound up on the cutting room floor, and although Singer reportedly planned to bring in Gambit for the third X-Men movie, he ultimately left the project to work on Superman Returns. 
Channing Tatum has been talking about wanting to play Gambit as far back as 2013. Setback after setback kept the project from moving forward despite serious attempts, until finally the Fox-Disney merger happened and squashed basically all Fox's X-Men projects indefinitely.
What we're saying is: good luck, Lamorne Morris!
Woke is streaming on Hulu now.