Jared Leto Shifts From The Joker To Andy Warhol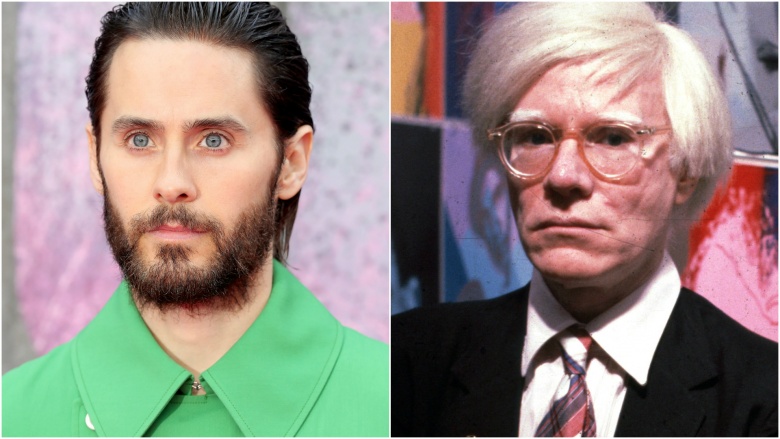 Getty Images
We may receive a commission on purchases made from links.
As the Joker in Suicide Squad, Jared Leto found beauty in chaos. Now he'll play a man who found beauty in commerce.
According to The Hollywood Reporter, the Oscar winner has signed on to play Andy Warhol in a biopic penned by The Wolf of Wall Street writer and Boardwalk Empire creator Terence Winter. Leto will produce the film along with Michael De Luca (The Social Network, Captain Phillips).
Warhol is based on Victor Bockris' 1989 book Warhol: The Biography, about the influential pop artist who rose to fame in the '60s thanks in part to artwork based on consumer-based objects like Campbell's soup cans and pop icons like Marilyn Monroe.
An openly gay man, Warhol became a central figure in New York City's art scene as the founder of The Factory–a studio nearly as famous for its outlandish parties as the high-profile clientele that often stopped by. For a while, Warhol even managed Lou Reed's Velvet Underground. In later years, he became a fixture at Studio 54, before dying in 1987.
Although this will be Leto's first foray into the life of Warhol, Winter has plenty of experience with the subject matter. He cast John Cameron Mitchell in the role for his short-lived HBO series Vinyl.
Leto most recently appeared in Suicide Squad, and his unconventional method acting led to mixed reviews. He's next set to star in the upcoming Blade Runner sequel alongside Harrison Ford and Ryan Gosling.
Check out where Leto's version of the Joker ranks among previous portrayals.