Jamie Dornan Reportedly Up For Will Scarlett In Robin Hood: Origins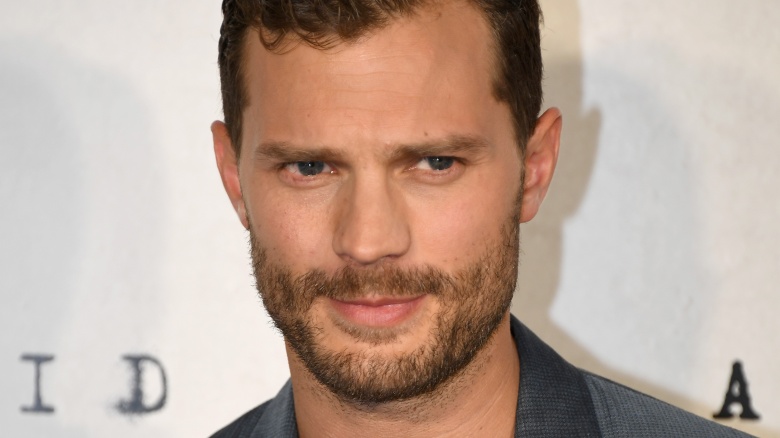 Getty Images
Sherwood Forest could get about 50 shades sexier.
According to The Hollywood Reporter, Fifty Shades of Grey star Jamie Dornan is in final negotiations to join the cast of Robin Hood: Origins, Lionsgate's gritty reboot of the legendary tale.
Taron Egerton (Kingsman: The Secret Service) is already on board as Robin Hood, Jamie Foxx will play Little John, and Eve Hewson will portray Maid Marian in the upcoming film from Otto Bathurst (Peaky Blinders).
Dornan will reportedly play Will Scarlett, a member of Robin Hood's band of Merry Men known for his swordplay and keen fashion sense. THR reports that in this version, Scarlett will also be Marian's husband. Filming is set to begin in Budapest early next year.
While little is known about the plot, MoviePilot says the flick will focus on Robin Hood as he returns home from the crusades to find Sherwood Forest overrun with corruption. It sounds a little similar to Kevin Costner's Robin Hood: Prince of Thieves, but we doubt Bryan Adams will have much to do with this soundtrack.
Dornan just wrapped production for the next two installments of the 50 Shades franchise, and he recently appeared in Anthropoid with Cillian Murphy.
While we'll have to wait to see how this version of Robin Hood stacks up to previous takes, check out some reboots that actually worked in a big way.