Netflix Nabs Remake Of A Classic Jean-Claude Van Damme Thriller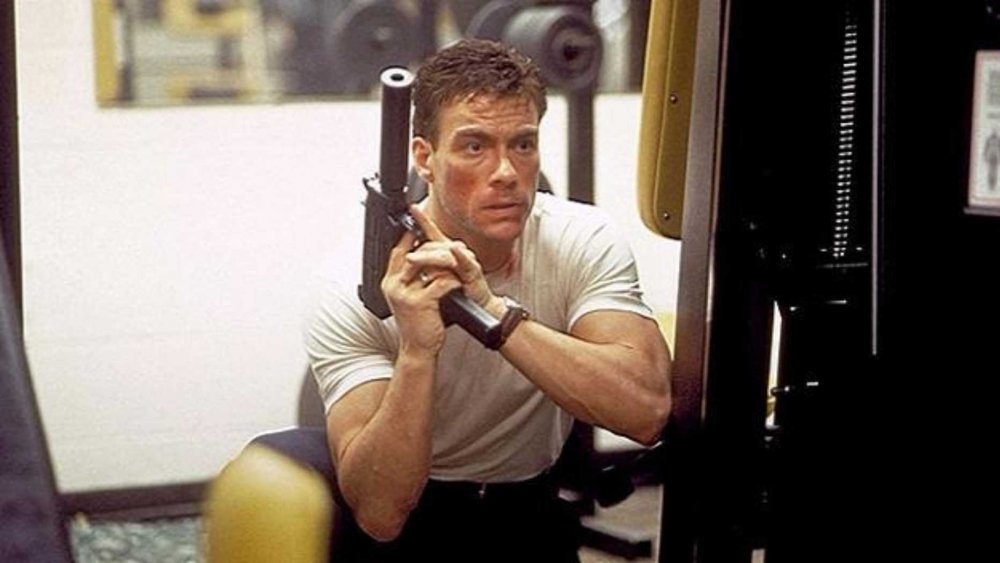 Universal
In long-awaited news, Netflix has announced a remake of a Jean-Claude Van Damme ... classic? Classic. Just how a Jean-Claude Van Damme movie reaches "classic" status is an interesting topic for further investigation, but now is not the time nor the place. Maybe fans just think he kicked folks particularly well in this one? Art is subjective. In any case, the streaming platform has served notice: Sudden Death is back, baby, and this time, even more people are getting stabbed in the neck with chicken bones, fingers crossed.
The reimagining, entitled Welcome to Sudden Death, is described as "martial arts heavy ... now presented with a comedic twist," promising "a new spin" on the 1995 original.
The source material has been ripe for the remake picking for some time. It tells the story of Darren McCord, a firefighter-turned-fire marshal in the midst of a period of familial strife. McCord is suddenly caught up in a one-man war on terroristic skullduggery at a Pittsburgh Penguins game. Unfailingly described as "Die Hard but with hockey," it's a pip of a motion picture. At one point, Van Damme MacGuyvers a nail gun together using a hose and a fire extinguisher, then kills a guy with it. Also, a terrorist gets dressed up as the Penguins' mascot, Iceburgh, and laboriously pushes Van Damme's face toward a deli meat slicer which, if nothing else, lends an added sense of intensity to the 2008 Stanley Cup Finals. Not sold yet? Here are a few more reasons to be excited about the remake.
Netflix welcomes Welcome to Sudden Death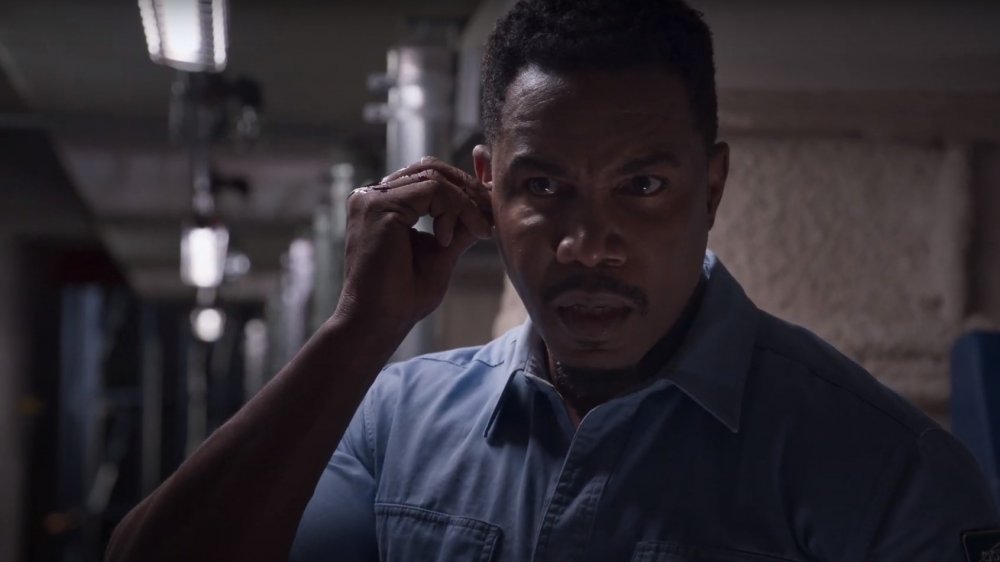 Universal
Details on the forthcoming remake are slim, but here's what we know so far: Welcome to Sudden Death is written and directed by Dallas Jackson, the guy behind the 2018 Blumhouse thriller Thriller. Taking top billing is Michael Jai White, the star of Black Dynamite and, lest we forget, 1997's Spawn. White plays Jesse Freeman, a United States Special Forces veteran working as a security guard, forced into action when a packed stadium's exits are rigged with explosives. Along for the ride are stand up comic and House of Payne actor Gary Owens, Wynnona Earp's Michael Eklund, and Stephanie Sy of Nikola Tesla and the End of the World. Set for release on September 29 of this year, its premiere will coincide with the tail-end of the 2020 Stanley Cup playoffs, though the film itself appears to be centered around a basketball game.
In a press release, Dallas Jackson said, "I'm such a huge fan of martial-arts films I couldn't pass up the opportunity to reboot this cult classic with Universal 1440 ... Michael Jai White and Gary Owen are both at the top of their game right now and an on-screen dream team. We're having a blast making this movie and putting a twist on the buddy-action genre. I can't wait for the world to see what we're cooking!"
Welcome to Sudden Death was shot in Winnipeg in 2019, and originally slated for release in June of 2020 before being pushed back to September. With any luck, it will represent a cinematic pilotfish, leading the way for an onslaught of Van Damme movie reimaginings. Best case scenario, the next few years will see reboots and sequels to Timecop, Bloodsport, and Double Impact in a return to the Belgian martial artist's golden age, remembered by future historians as "the renai-Jeance."