Mad Max: Fury Road 'Black & Chrome' Edition Coming To Blu-Ray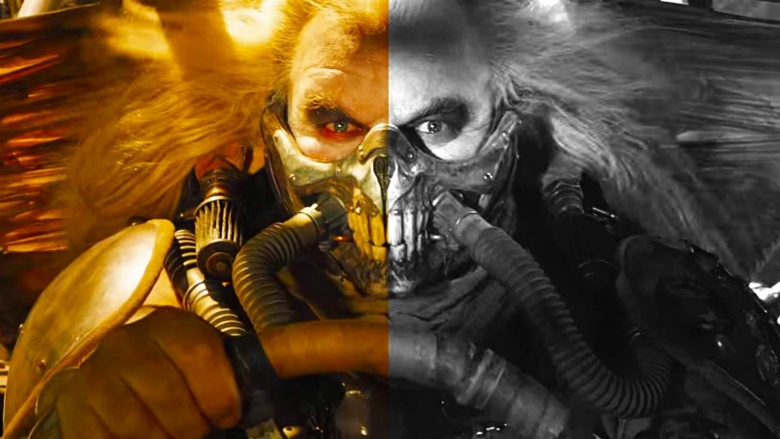 Warner Bros.
Oh, what a day! What a lovely day!
Although 2015's Mad Max: Fury Road is a cinematic explosion of vivid color, director George Miller told Screen Daily that he originally wanted it to be in black and white. That's why he created a special "Black & Chrome" edition, and now you'll be able to watch it from the comfort of your own Valhalla.
Warner Bros. Home Entertainment (via io9) announced the black and white version will be available on Blu-Ray as part of the Mad Max High-Octane Collection, containing all four chapters of the saga. The collection will be released Dec. 6, and the Blu-Ray will run you $79.99 while the DVD will be $54.97.
In addition to both versions of Fury Road, the package has five hours of special features including an introduction to the black and white film, a previously released documentary about 1979's Mad Max, and a featurette on the making of 1982's The Road Warrior.
If you only want the new version of Fury Road, you're in luck. Mad Max: Fury Road Black & Chrome Edition will also be released separately on Blu-ray for $29.98 in a two-film collection with the theatrical version and Miller's introduction. It'll also be available Dec. 6.
In the meantime, take a look at what happened behind the scenes of Fury Road, and what we want to see in the sequels.