Why Vanya Is More Important To Harlan Than You Realize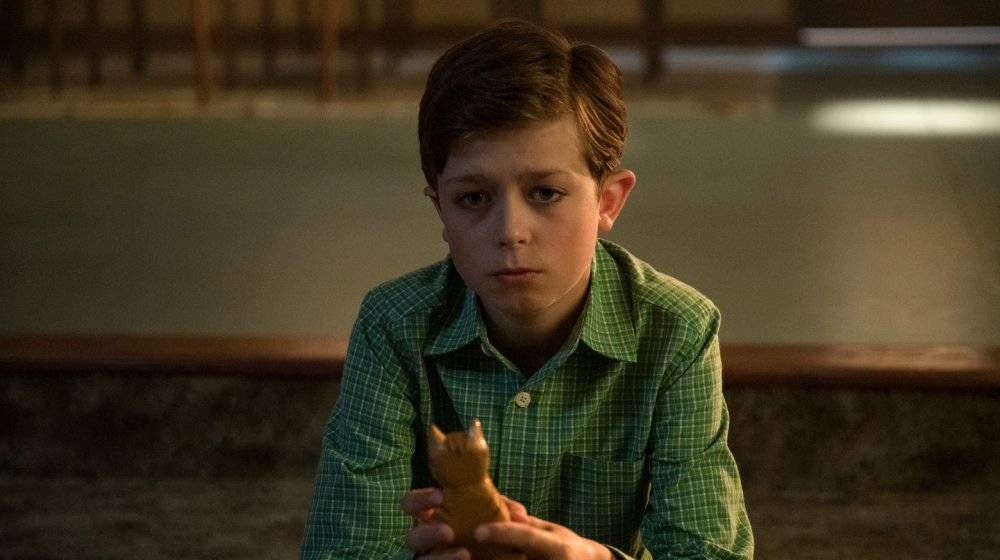 Netflix
Season 1 of The Umbrella Academy features a powerless Vanya Hargreeves feeling like an outsider in her own makeshift family until she finally discovers that she not only has special abilities, but is also the most powerful being in the group. Season 2 of the Netflix hit sees a tamer and amnesia-addled Vanya (Elliot Page) playing a comforting role to Harlan Cooper, the son of Sissy and Carl Cooper.
For most of season 2, Vanya plays what appears to be a big sister role to Harlan, a boy who lives with a disability that neither he nor his parents fully understands. He's a loving child who clings to Vanya, as she's the only one who seems to be able to stabilize his episodes.
After Harlan runs away, Vanya uses her powers to find his unresponsive body at the bottom of a lake. She unintentionally transfers her powers to Harlan during CPR and brings him back to life, only to find out later in the season that her powers are still inside him. Vanya is connected to Harlan, a boy who doesn't understand what's happening to him nor the abilities he possesses. Although Vanya believes she took back her powers after the showdown with the Commission, Harlan ends his season storyline by telekinetically floating a toy. Vanya is more important to Harlan than viewers might have originally realized.
Vanya and Harlan share a similar past with repressing fathers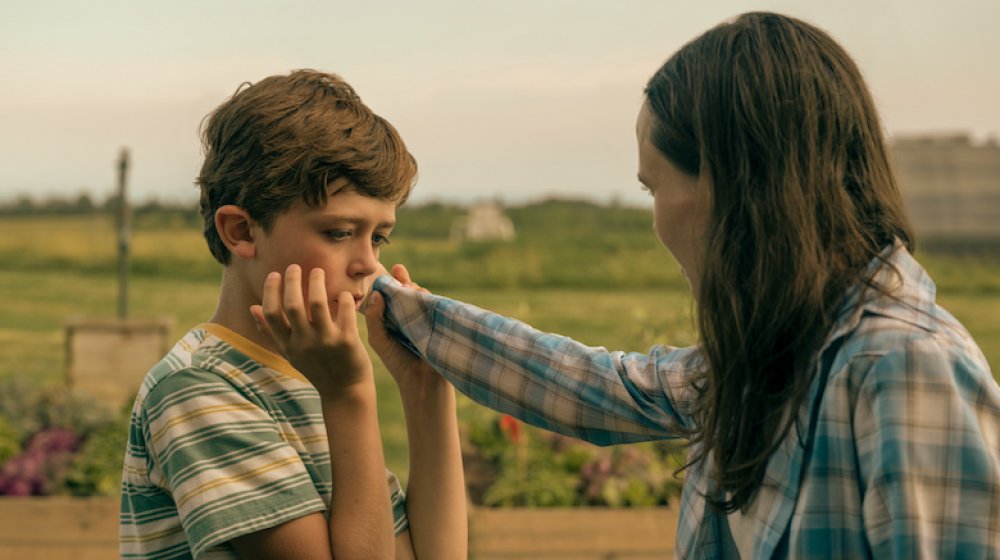 Netflix
Much as was the case with Vanya and her relationship with her father, Sir Reginald Hargreeves, Harlan's father refuses to understand his disability while his loving mother doesn't have the capacity to understand what's wrong with him. Vanya's father kept her behind closed doors for years when he discovered how powerful and capable she was. After she was brainwashed to think she didn't have special abilities, she went years thinking she was, quite possibly the worst thing someone can be in a superhero movie: Normal. Her siblings even treated her poorly because of it.
Similarly, Carl was afraid of Harlan's newfound behavior and wanted to take him away to get help, leading to Harlan killing his abusive father — a rather traumatizing event that'll likely have an effect on the rest of his life — while protecting his mother.
Vanya and Harlan share similar situations and feelings as children, and if Harlan is as powerful and misplaced as Vanya was in season 1, then season 3 could show him becoming the main antagonist of The Umbrella Academy, especially since Harlan experienced emotional outbursts before he even had powers.
It remains to be seen what abilities young Harlan possesses but Vanya's role could be more pivotal, as she already helped calm him down from previous episodes. There's also always the possibility that an older version of Harlan will resent and turn against Vanya if and when he ever understands his powers, as they were gifted to him by Vanya and played a role in his father's death, despite said father not winning any Parent of the Year awards.
As Vanya causing the apocalypse tends to be a theme on The Umbrella Academy, it wouldn't be out of the ordinary to see the show's writers apply this theme in an upcoming season, only this time Vanya inadvertently causes the apocalypse by creating a monster in Harlan. We'll have to wait and see how this ripple effect, and the link between Vanya and Harlan, plays out in future seasons.