Supergirl's Stunt Double Looks Exactly Like The Star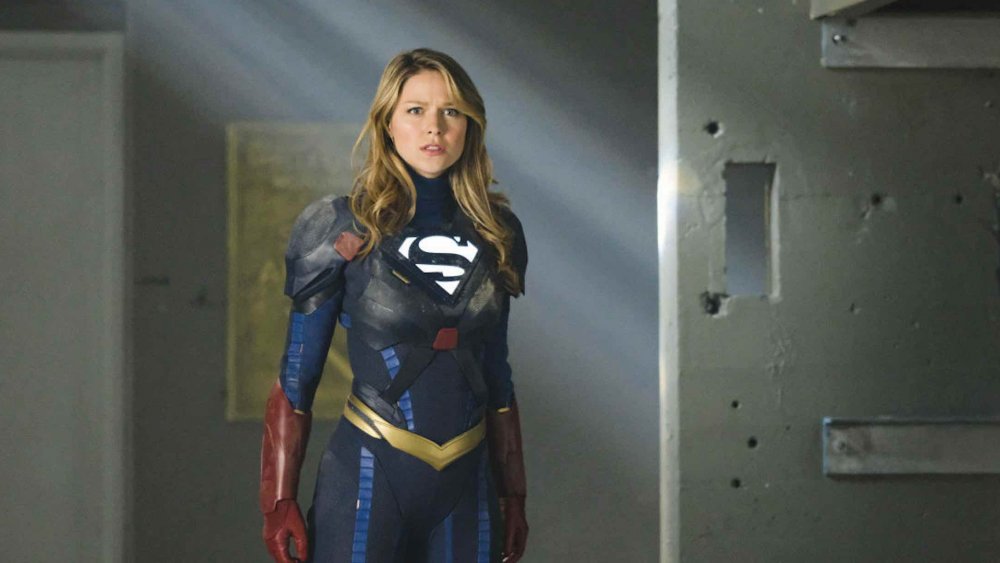 The CW
Stunt doubles are the unsung heroes of entertainment, relied on by most movies or television shows to deliver hard-hitting fight scenes or breathtaking falls. Other than Tom Cruise, most actors don't want to do their own stunts because they can be quite dangerous. Naturally, live-action entertainment about superheroes needs stunt doubles so they can showcase superhuman abilities. Without stunt doubles, iconic movies like Avengers: Endgame would look quite different. 
Likewise, Supergirl particularly needs stunt doubles because Kara Danvers (Melissa Benoist) constantly has to fly around National City and use her impressive skill set to save the day. A stunt specialist's athleticism is one of their most important assets, especially if they're playing a superhero. They have to convince the viewer that they're actually doing the stunt. But having a passing resemblance to the star they're playing is important, too. That's why Supergirl's stunt double is notable; she looks so nearly identical to Benoist that they could practically be sisters.
Supergirl is twinning with her stunt double
Jennifer Clarke is Benoist's stunt double, and a video at DC FanDome, entitled "The SUPERGIRL Stunt Team's Fitness Routine," shone some light on Clarke and the other members of her stunt crew. 
Clarke is a former National Team and NCAA Division I gymnast — a background with athletics that prepared her for her career as Supergirl's double. In any given episode, the Girl of Steel flies through the skies and zooms into action. She also has to fight various enemies, from average criminals to super-powered villains like Livewire and Parasite. In every fight scene, Supergirl aims to make the hero look like the Kryptonian powerhouse that she is. Clarke's athleticism helps make Supergirl's acts of heroism look convincing, and her resemblance to Benoist makes it easy to believe that the former Glee star is doing her own stunts.
Jennifer Clarke doesn't just double for Supergirl, but it is her longest-running gig
Clarke packs a big punch with her stunt work on Supergirl, but she's no stranger to both the worlds of superheroes and of much-loved TV series. In fact, you've likely seen Clarke flipping through the air, busting up baddies, and even hanging around the always-baffling town of Riverdale. 
After scoring a gig as a stunt performer on an episode of Supernatural in 2016 (which she unfortunately went uncredited for), Clarke worked as the stunt double for Taylor Hickson on an installment of the sci-fi series Aftermath, then doubled for Keegan Connor Tracy on Garage Sale Mysteries, for Mika Abdalla on Project Mc², and for Imogen Poots in the 2017 action-thriller Sweet Virginia. From there, Clarke doubled down on her stunt double duties for two episodes of iZombie (again, uncredited), performing stunts for actresses Ava Frye and Rose McIver. 
She's been the stunt double for a number of different actors on Lucifer, worked as a stunt performer for ten episodes of the adventure series Demon X, doubled for Amanda Walsh on Dirk Gently's Holistic Detective Agency, and did stunts for Lili Reinhart on a 2018 episode of Riverdale, though Clarke yet again went uncredited for her work. 
These days, it seems Clarke's focused on being Benoist's stunt double, performing across the superhero's standalone series as well as crossover events like Crisis on Infinite Earths and Elseworlds.
Due to both the COVID-19 pandemic and Benoist's pregnancy, the new season of Supergirl has been delayed until next year.