The Reason Allison Didn't Use Her Powers Much On The Umbrella Academy Season 2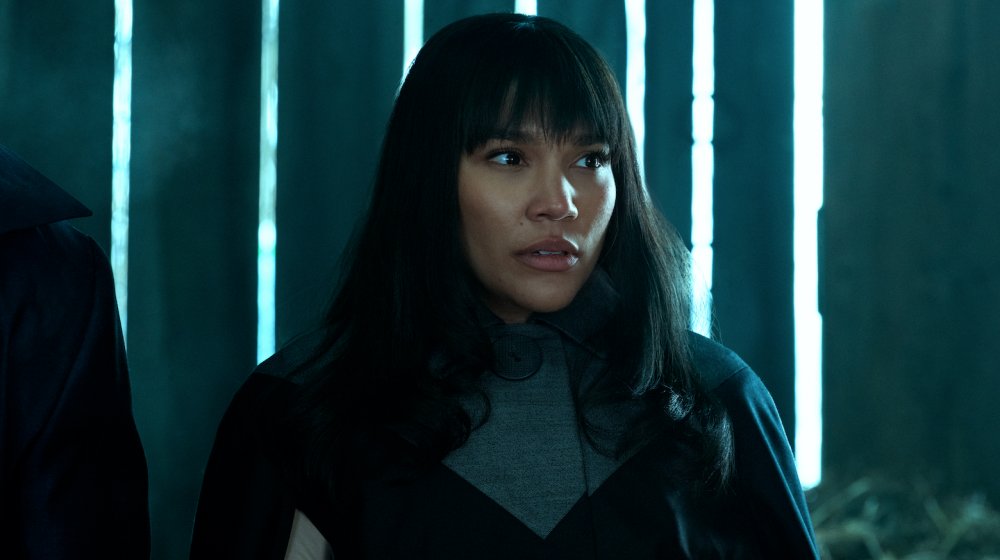 Christos Kalohoridis/Netflix
Contains spoilers for The Umbrella Academy season 2
Every summer, there are a handful of shows that take over the world — from a pure conversational and social media standpoint, that is. The Umbrella Academy season 2 was one such show for the summer of 2020, and viewers have continued to binge the season as fall begins to take form, as all great shows are timeless. Like all highly-talked-about TV series, the second season of The Umbrella Academy has also left viewers with plenty of questions – such as why Allison Hargreeves (Emmy Raver-Lampman) didn't use her powers as much as she did on season 1.
For a refresher, Allison — who also goes by aliases Number Three, Allison Chestnut, and the Rumor — can make people do whatever she wants them to do by simply telling them, "I heard a rumor..." followed by a command. While she did use her powers for pretty brutal business during The Umbrella Academy season 2, such as making a person kill his own brother, she was reserved with her abilities as compared to season 1 — although a simple rumor would have made many situations easier and better for her. The question remains: Why didn't Allison use her powers more on season 2?
Allison's role in the civil rights movement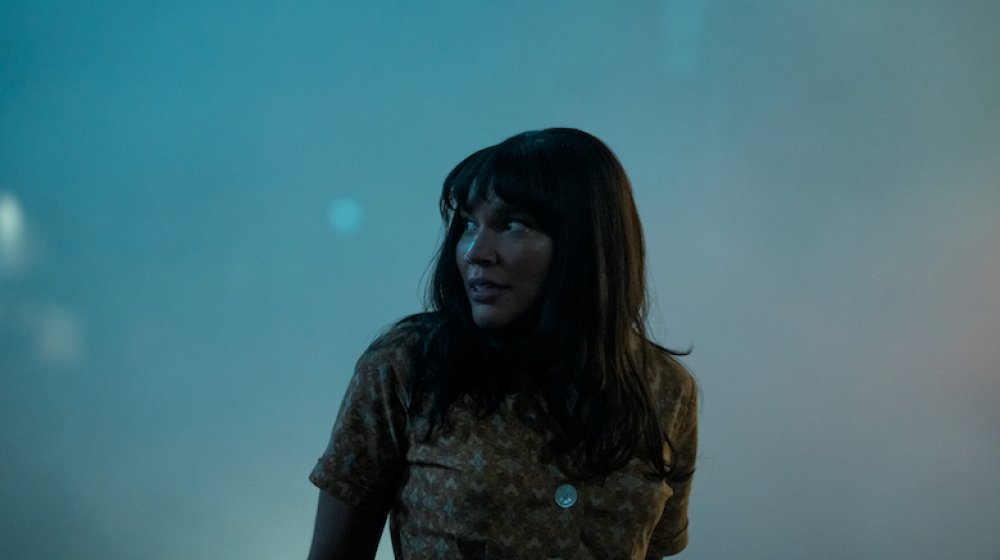 Christos Kalohoridis/Netflix
In an interview with Collider, actress Emmy Raver-Lampman explained why Allison put her reality-altering powers mostly at bay during season 2: She was focused on a big, important goal, and didn't want to utilize her abilities to achieve it.
"We were depicting a thing that was a harsh reality and a massive part of people's lives, who are still alive. So, I just wanted to be as respectful as possible, and to have as much understanding and information as I could, and as we could, as a show, to depict this monumental moment and movement for African Americans and for people of color in America, but also all over the world," Raver-Lampman detailed. "Living through it and working through that as Allison, specifically, I wanted to make sure that she didn't just use her powers and end the civil rights movement in one rumor from her. That would have been an easy way out."
Like all powerful people with great responsibility, Allison has a complicated history with her powers, and she gained a new understanding of them on season 2.
"She's only ever really used them for self-gain or selfish reasons, or because her father told her to," the actress explained. "At the end of season 1, you were looking at an Allison that was using her powers incorrectly for 30 years, and she wasn't in a good place. And then, trying to take on the civil rights movement and knowing that she has a biracial daughter, somewhere in the future, what is the butterfly effect of that? If she wants a quick fix for civil rights, is that going to affect [Allison's daughter] Claire, decades from where she is? So, she just has to be really cautious."
Raver-Lampman added, "In that, she learns and understands that anything that is long lasting and permanent and worth it does take time. The biggest thing that Allison is learning this season is that all of the things that are worth it are a struggle and are difficult, but it is so important to her to this community that has accepted her with open arms, in Dallas, and the love that she has found with this man."
Season 1 Allison versus season 2 Allison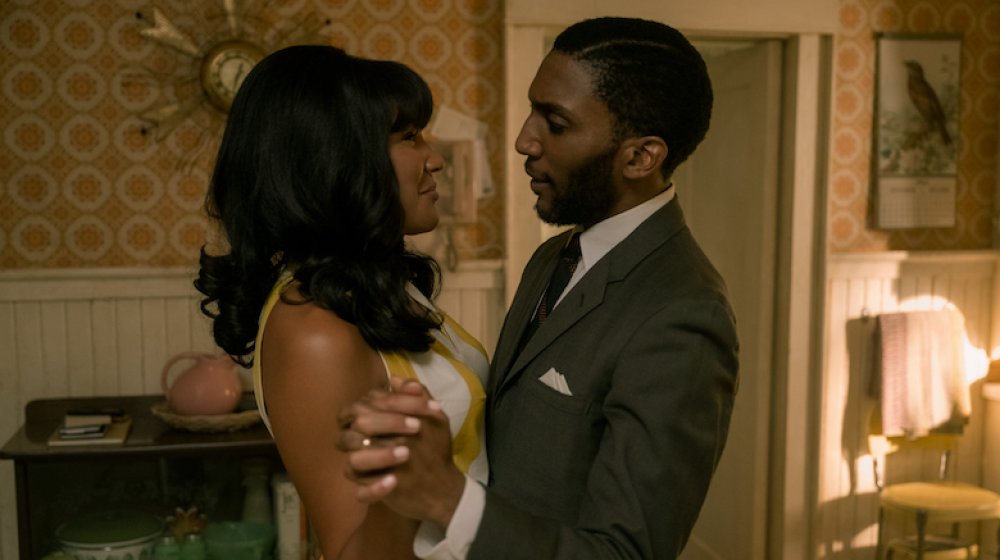 Christos Kalohoridis/Netflix
The second season of The Umbrella Academy sees a very different Allison — in fact, a more moral and less self-involved character entirely. Season 1 Allison abused her powers and manipulated people and situations to get what she wanted. Season 2 Allison took a less easy — and more pedestrian — way out.
As Raver-Lampman put it, "Allison, in the first season, had a ton of vices and crutches, and abused her power, and had the money and the fame, and all of these things. It was questionable, as to whether her husband actually fell in love with her, or if she rumored him to love her. And it was questionable, as to whether her career was real, or she rumored that into existence. She's looking at this simpler life than she has and she's realizing that she has a community that supports her and loves her, and she has a man who wanted to be with her and marry her and be her partner and love her. She's also learning that she doesn't need her powers to be strong. She's finding her voice, in a new way that she's never had to. What she actually has to say and how her actual voice can promote change unfolds and plays out, this season."
Not only does Allison's season 2 approach help with her arc, but it was also the right play by the writers, as this important movement in history should be handled with care. There are a million reasons to love the second chapter of The Umbrella Academy — and the way Allison handled her mind-altering powers is one such reason.