Rebecca Hall Was Supposed To Play The Villain In Iron Man 3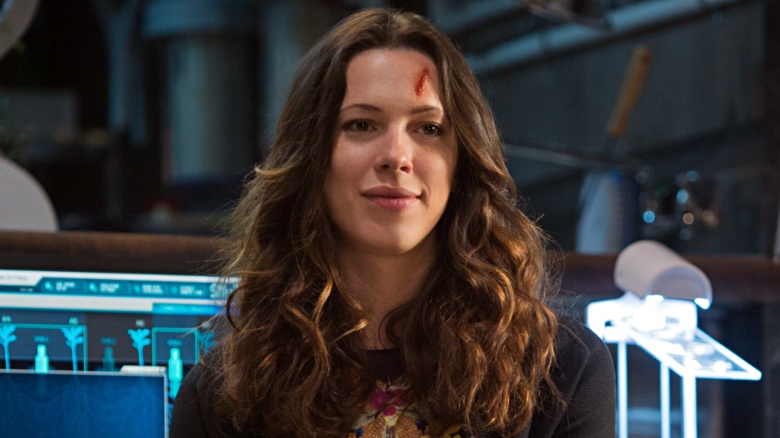 Turns out there's a reason Rebecca Hall had such a strangely small part in Marvel's Iron Man 3.
A few months back, director Shane Black told Uproxx that her character, Dr. Maya Hansen, was originally supposed to be the main antagonist until the studio expressed concern that a female villain wouldn't sell enough toys. Now Hall has confirmed that she was initially meant to be the "Killian" character, which eventually went to Guy Pearce.
Speaking to the Toronto Sun, Hall said the change in plan caught her by surprise. "I signed on to do something very different to what I ended up doing," she said. "Halfway through shooting, they were basically like, 'What would you think if you just got shot out of nowhere?' I was meant to be in the movie until the end."
She said she eventually agreed, but only on a few conditions. "I grappled with them for a while, and then I said, 'Well, you have to give me a decent death scene and you have to give me one more scene with Iron Man,' which Robert Downey Jr. supported me on."
Although Hall was disappointed, she said she's happy to see Marvel is bringing more female characters into the fold. "I applaud them for casting Brie Larson in Captain Marvel," she said. "Hallelujah. It's about time women started being the heroes of things."
Check out a few more hits and misses from Marvel's Phase 2.