Steven Tyler Wants A Role In Guardians Of The Galaxy 3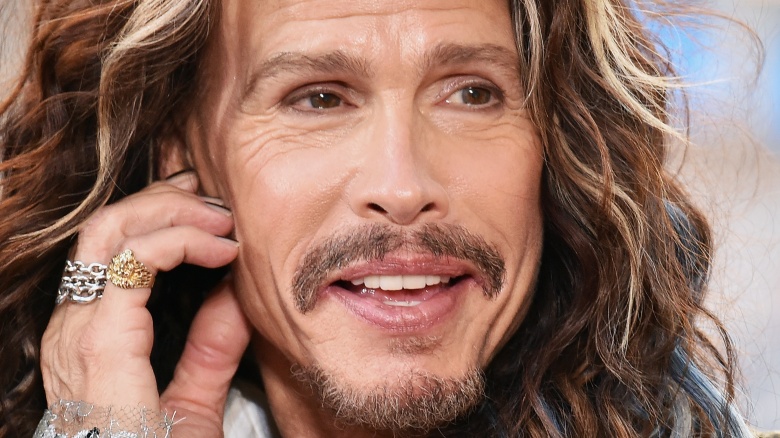 Getty Images
Aerosmith frontman Steven Tyler has thrown one of his many hats into the ring for Guardians of the Galaxy 3.
After more than 45 years in music, Tyler has put together a substantial acting resume. Although he's mostly played himself on TV shows like Two and a Half Men, Nashville, and Hot in Cleveland, he's also branched out to voice roles in animated films like 2004's The Polar Express and 2013's Epic.
People reports Tyler appears as an eccentric character in the new thriller Happy Birthday, and he said the experience only whet his appetite. "It made me want to do more movies for sure," he said.
But one potential project is at the top of his list. "I would do anything to be in Guardians of the Galaxy 3," he said. "Are you listening James Gunn?"
It's an intriguing idea, but Tyler might need to campaign to another director. As Comicbook.com notes, Gunn has yet to confirm he'll work on Guardians of the Galaxy Vol. 3.
Meanwhile, the first Guardians of the Galaxy sequel is in the home stretch of production. Vin Diesel, who plays Groot, recently watched a sneak peek of the upcoming Marvel flick, and he said the release date of May 5, 2017, can't come soon enough. "What I saw just now is like seeing Santa Claus in September, because you want Christmas to be tomorrow," Diesel said. "I can't believe you have to wait this long to see this movie."
Check out a ton of Guardians of the Galaxy facts you may not know.