How Game Of Thrones Is Giving Hope To Yellowstone Fans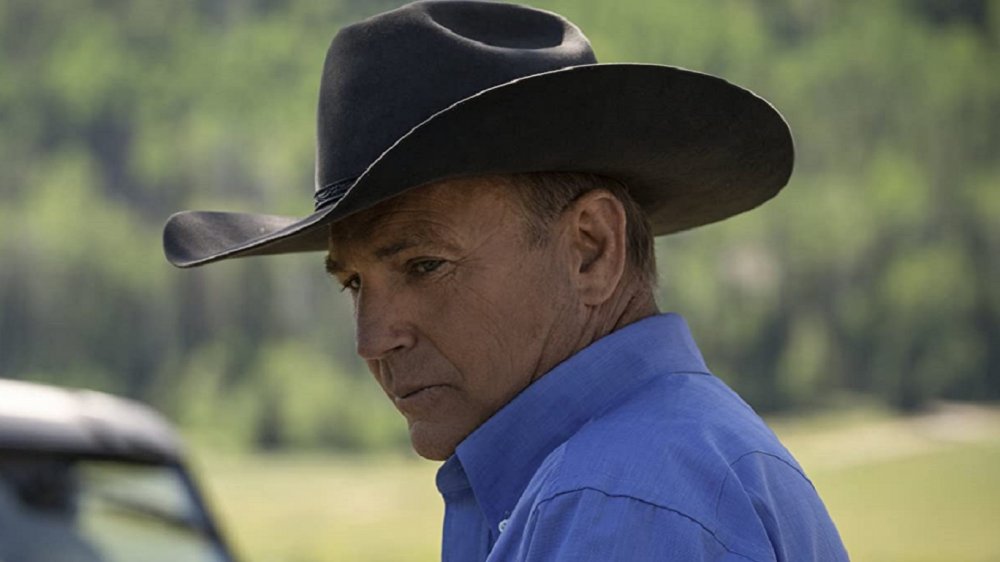 Paramount Network
Contains spoilers for Yellowstone season 3 and Game of Thrones
Season 3 of Yellowstone came to a bloody ending, and while Paramount Network's hit neo-Western has never shied away from violent season finales, the stakes just might be higher than ever this time. The majority of the episode was a comparatively slow burn, with John Dutton's (Kevin Costner) land disputes with Market Equities hedge fund villain Roarke Morris (Josh Holloway) and Chairman Rainwater (Gil Birmingham) drifting further and further from being settled. The episode (and the season) ended with a bang, however, when John, Beth Dutton (Kelly Reilly) and Kayce Dutton (Luke Grimes) were all violently attacked. The coordinated assault saw John and Kayce seemingly gunned down in their respective locations, and Beth victim to a bomb attack. It's unclear which Dutton, if any, survived and which of their many enemies was behind the attack. Oh, and curiously enough, the only Dutton sibling left untargeted was Jamie (Wes Bentley), whose character arc has caused an increasing rift with the rest of his family. 
Regardless of what season 4 will bring us, it seems certain that there will be blood, not least because of Rip Wheeler's (Cole Hauser) ominous, almost certainly foreshadowing comment: "I'd rather kill a thousand men than shoot another horse."  One fan is certain, however, that very little of that blood is going to come from John, Beth and Kayce ... and they're basing this hope on a lesson from another smash hit show that has been known to attack the occasional main character. Here's how Game of Thrones is giving hope to Yellowstone fans. 
Game of Thrones showed how main characters should be killed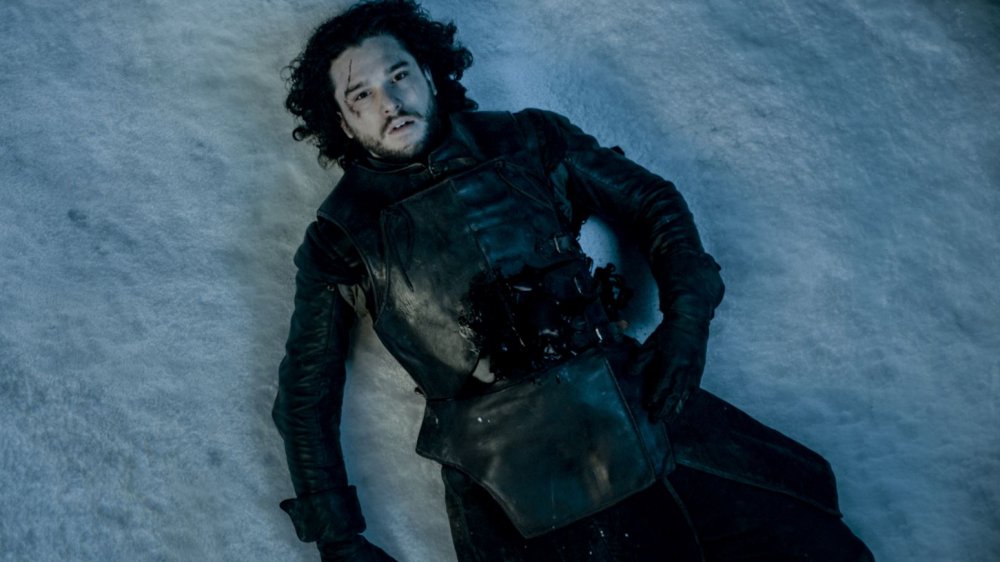 HBO
In a Reddit thread discussing the season finale, one fan posited that the Duttons will survive their respective onslaughts for one simple reason: Game of Thrones showed that while killing major characters is simple, there's a certain way to do it, and Yellowstone didn't go in that direction. "Plot armor is too strong," the commenter explains. "They all will survive — if Game of Thrones taught me anything, it's that it is easy to kill main characters. If you want them dead from a writing standpoint, you don't do it in the last five minutes. Those scenes always turn into survival arcs and are shot to create off-season hype." 
Indeed, Game of Thrones included a notorious example of this type of writing by killing off Jon Snow (Kit Harington) in the season 5 finale, then resurrecting him early in the sixth season. Meanwhile, some of the HBO show's most epic deaths — Ned Stark (Sean Bean), the Red Wedding and the like — have come at a point where there's plenty of time to show the aftermath before the season ends.
No matter what, it looks like Yellowstone season 4 will start as a whodunit. "They made everyone, Jamie, Market Equities, Reservation, look guilty for a reason. The first half of season 4 will be finding out who was behind it. My money would be on a collaboration of Jamie and Market Equities," the fan thinks. Season 3 indeed leaves Jamie Dutton (Wes Bentley) in a prime position to become an antagonist. The commenter suspects that he will actually be the first Dutton to perish. "That being said, the first main character that dies will be Jamie. Probably at the hands of Rip; one of those thousand men he mentioned."