Read This Before You Watch The Babysitter: Killer Queen
This content was paid for by Netflix and created by Looper.
Netflix has long been a place where you can find horror films to fit just about any mood you're in, whether you're looking for something ultra-dark or something that finds a lot of laughter amid all the scares. In the latter category, 2017's The Babysitter was a success for the streaming service. The film combined a slick look with an all-star cast and a story that blended a lot of familiar horror tropes into something that has the perfect midnight movie feel. It's just scary enough to get you excited, but also funny enough to keep you from getting too freaked out.
Now, three years later, the next chapter in The Babysitter saga is about to arrive. The Babysitter: Killer Queen picks up two years after the first film, and follows the original hero as he learns that the nightmare he thought was behind him is actually far from over. If you're excited for more scary The Babysitter fun, here's everything you need to know before The Babysitter: Killer Queen hits Netflix.
What is The Babysitter?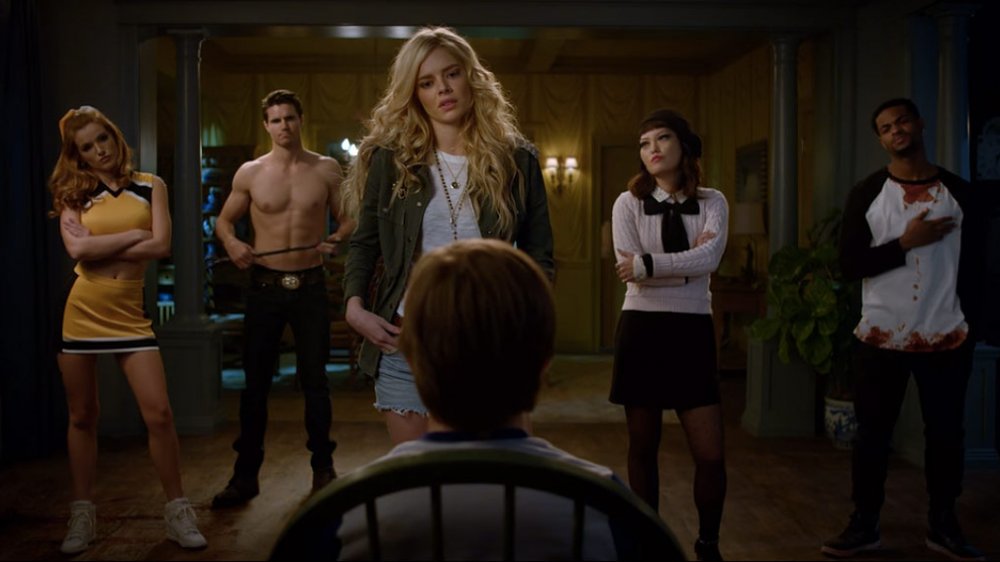 The Babysitter debuted on Netflix in 2017 as a horror-comedy that took several key tropes of the genre — the seemingly innocent babysitter and dark forces swirling in suburbia among them — and spun them out into something new. The story follows Cole, a nerdy and withdrawn 12-year-old boy who is nevertheless treated like a cool kid by his babysitter Bee (Samara Weaving). While his parents are away for the weekend, Cole decides to investigate his best friend Melanie's claim that Bee is probably using his family home for wild parties, and finds instead that Bee is a member of a cult of teenagers who use the blood of the innocent to fulfill their own wishes with the help of a magic book.
What follows is a hellacious and often hilarious night in which Cole has to grow up fast, defending himself from Bee and her killer friends as they try to keep their sacrifices quiet while also working to harvest Cole's blood. One by one, either through their own stupidity or through Cole's cleverness, the cult members fall, until it's down to Cole and Bee. The tween manages to burn his babysitter's magic book and drive a stolen car through his own house to crush her to death. By the end of the night, Cole is bolder and more confident than he's ever been, but a post-credits scene reveals that Bee is still out there somewhere, ready to kill to get what she wants.
Where does The Babysitter: Killer Queen pick up?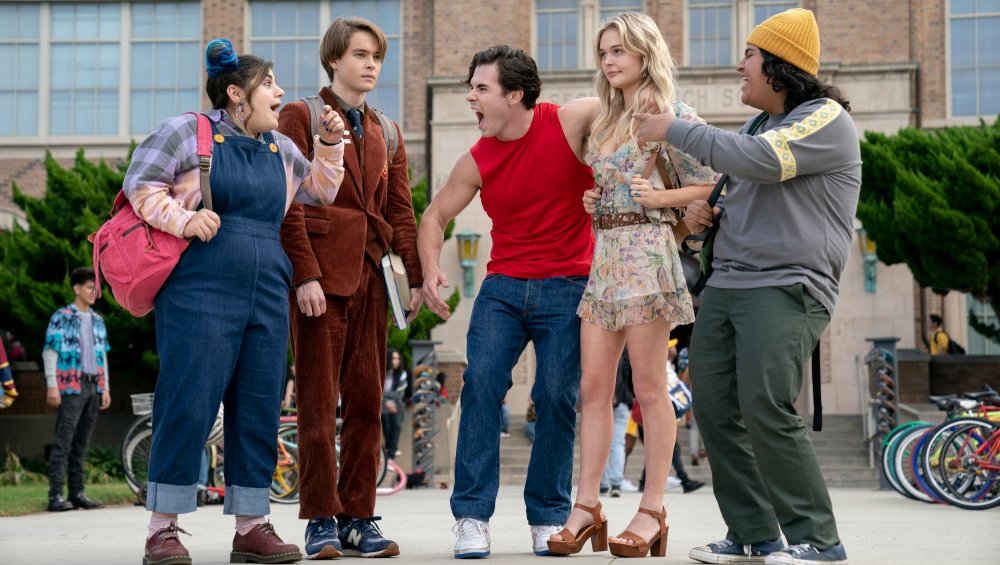 The Babysitter ends with a post-credits scene that seemingly sets up a fairly straightforward sequel concept, but while The Babysitter: Killer Queen is a direct follow-up to the original film, it doesn't necessarily pick things up where you might think.
Once again, the story follows Cole, picking up the thread of his life two years after the first film. He's still nerdy and awkward, and now he's trying to navigate high school with the trauma of the first film hanging over him. To make things worse, as he explains in the film's trailer, no one actually believes that the events of the first film happened. That's right: After Bee disappeared at the end of the film, apparently all other evidence of the cult and their deaths disappeared too. Cole is viewed as a kid who apparently hallucinated or made up the whole thing by everyone except his best friend and neighbor, Melanie.
In an effort to lift her friend's spirit, Melanie invites Cole to a weekend at the lake, where typical teenage party shenanigans are interrupted by something very strange. It turns out the cultists from the first film are back, but not because Cole hallucinated their deaths. They're back from the grave, and they have just one night to complete a ritual that will restore them, which means Cole has just one night to survive yet another cult attack.
What sets The Babysitter: Killer Queen apart?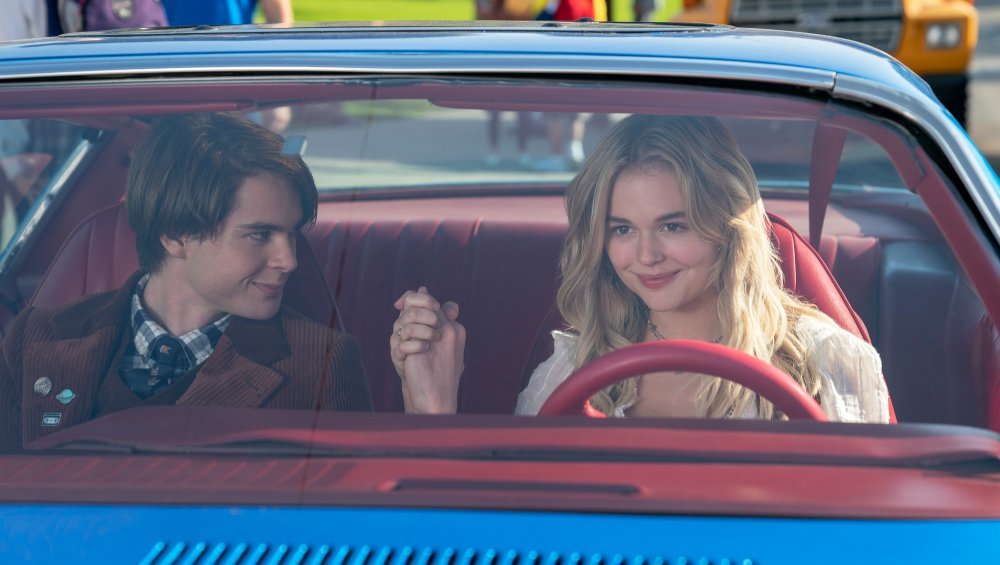 The Babysitter is a film that works as a horror-comedy in no small part because it's willing to mash up and play with a lot of different genre conventions we're used to seeing. It sets up the idea of the nerdy teen home alone, trying to snoop for secrets, throws in the killer babysitter, and then mixes it all up with a demonic cult and the general spooky suburban vibe to create a thoroughly entertaining concoction.
Since it's a direct sequel, you might expect Killer Queen to play with some of the same tropes, but while there are definitely familiar elements from the first film, the next installment in The Babysitter franchise also seems eager to break new ground. This time around, Cole is being taken out of his suburban surroundings and into an unfamiliar place that will give the film a chance to play with survivalist horror a bit more. Plus, while the first film dealt with a cult, The Babysitter didn't actually show us much in the way of true supernatural events. This time around, Killer Queen is making it clear that on some level, the cult's connection with the devil was very real indeed, and that opens the door to all kinds of wild new horror ideas that the first movie never got to explore.
What's the cast been up to since The Babysitter?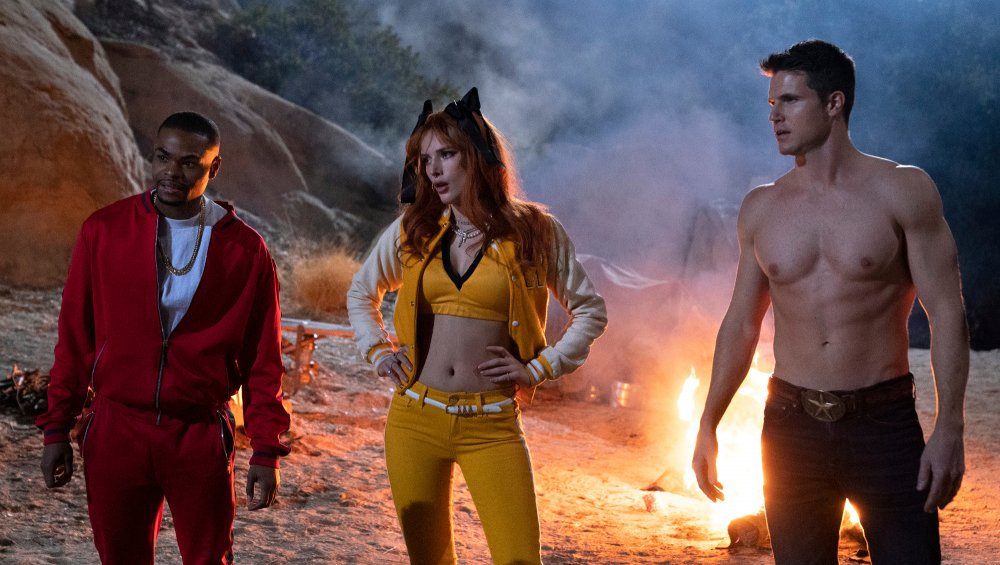 Part of the fun of The Babysitter is that it's a film packed with faces you probably recognized, and now that Killer Queen is on the horizon, those familiar faces have had the chance to pop up in even more movies and shows. Every member of the ensemble has been very busy since the first film. Judah Lewis, who plays Cole, took on a starring role in Netflix's The Christmas Chronicles (he's also signed up for a sequel there), and continued racking up horror roles in films like Summer of '84 and I See You. Emily Alyn Lind, who plays Melanie, has also added to her horror credits with Doctor Sleep, as well as projects like Replicas and the TV series Sacred Lies.
Going into The Babysitter you may have already recognized its cult member co-stars Bella Thorne (Shake It Up, The DUFF), Robbie Amell (The DUFF, The Tomorrow People), Hana Mae Lee (Pitch Perfect, Patriot), and Andrew Bachelor (House of Lies, The Mindy Project), but they've all been even busier since then. Thorne has starred in Assassination Nation and Famous in Love, Amell has added projects like Upload and When We First Met, Lee returned for Pitch Perfect 3 and joined the TV series Those Who Can't, and Bachelor's projects include To All The Boys I've Loved Before and Rim of the World. So, to say they've all been busy is a bit of an understatement.
Who's behind the camera for Killer Queen?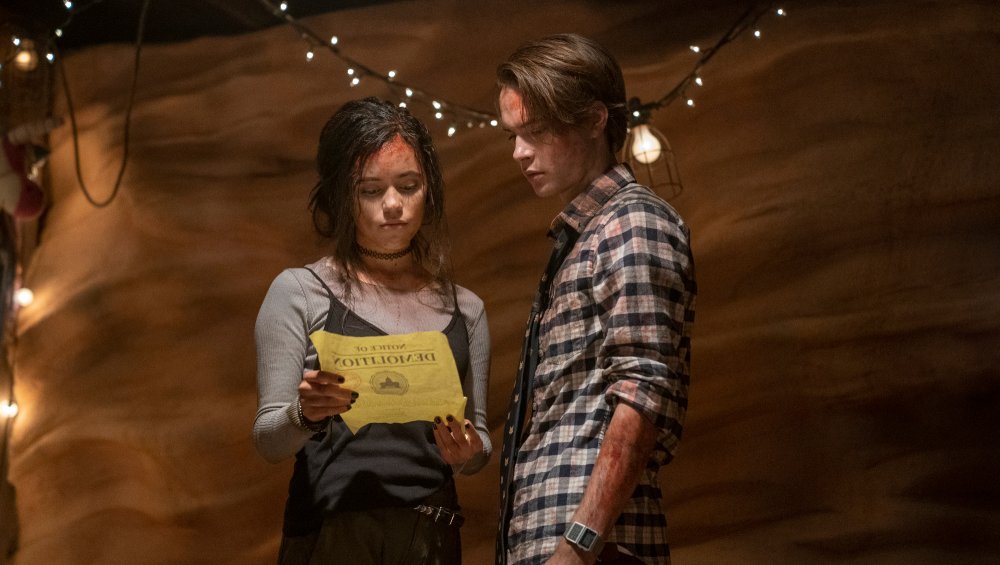 Whether we're talking about a teenage hero who thought he was done with horror or some ghostly cult members back for one more ritual, there are plenty of familiar faces returning for The Babysitter: Killer Queen. But the cast isn't the only place we can look to find a familiar face in the franchise. The director's chair is also occupied by someone The Babysitter fans, and genre fans in general, will recognize.
Killer Queen will once again be directed by McG, who helmed the original film and has a long track of genre hits that include Charlie's Angels, the super spy TV series Chuck, Terminator: Salvation, and more. After The Babysitter, he directed the Netflix original alien invasion adventure Rim of the World, and now he's back for another horror chapter with Killer Queen.
Though the director is the same, Killer Queen is also getting a little fresh blood in the writing department. This time around, Dan Lagana is taking over screenwriting duties from The Babysitter's Brian Duffield. Lagana is perhaps best known for his work in comedy, including Netflix's acclaimed mockumentary series American Vandal. Now, he gets to pour all that wit into something a little scarier.