John Leguizamo On Why It Was So Important To Make Critical Thinking - Exclusive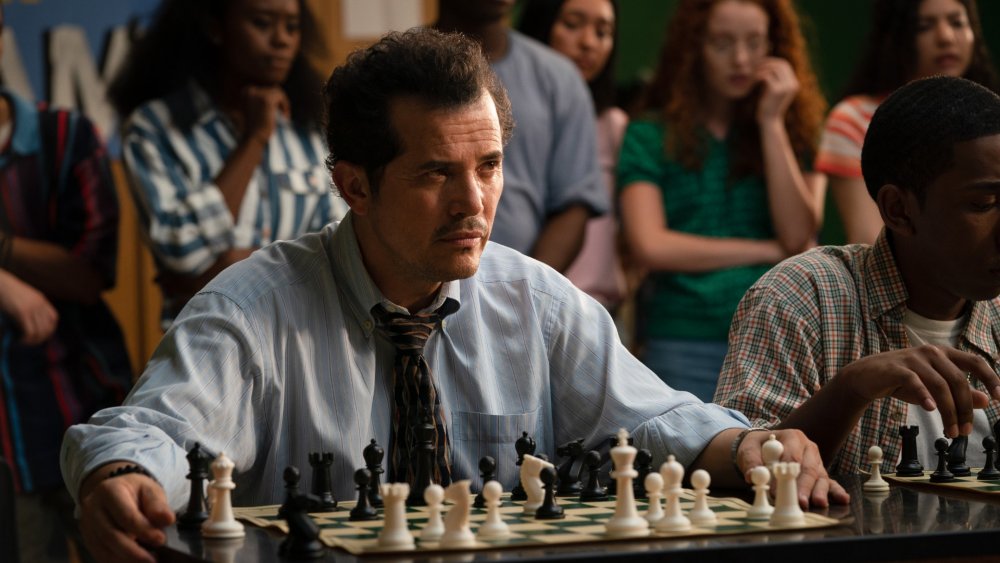 Vertical Entertainment
Seventeen years after making his directorial debut with the HBO original movie Undefeated, acclaimed actor John Leguizamo is back behind the camera for his first turn as a feature film director with Critical Thinking – the true-life story of how a group of Black and Latino high schoolers in the late 1990s had their lives transformed by competitive chess.
Set in 1998, the film chronicles the tragedy and triumphs of the members of the Miami Jackson High School chess team — Sedrick Roundtree (Corwin C. Tuggles), Ito Paniagua (Jorge Leneborg Jr.), Rodelay Medina (Angel Bismark Curiel), Gil Luna (Will Hochman) and Marcel Martinez (Jeffry Batista) — as they defy the odds in their bid to become first inner-city chess team to ever win the U.S. National Chess Championship.
Leguizamo also stars in Critical Thinking in the pivotal supporting role of Mario Martinez, a teacher who started the high school's elective chess course and a coach of the Miami Jackson chess team. He recently spoke with Looper about the film in an exclusive interview, revealing why making the film was so important to him.
Establishing identity, writing your own history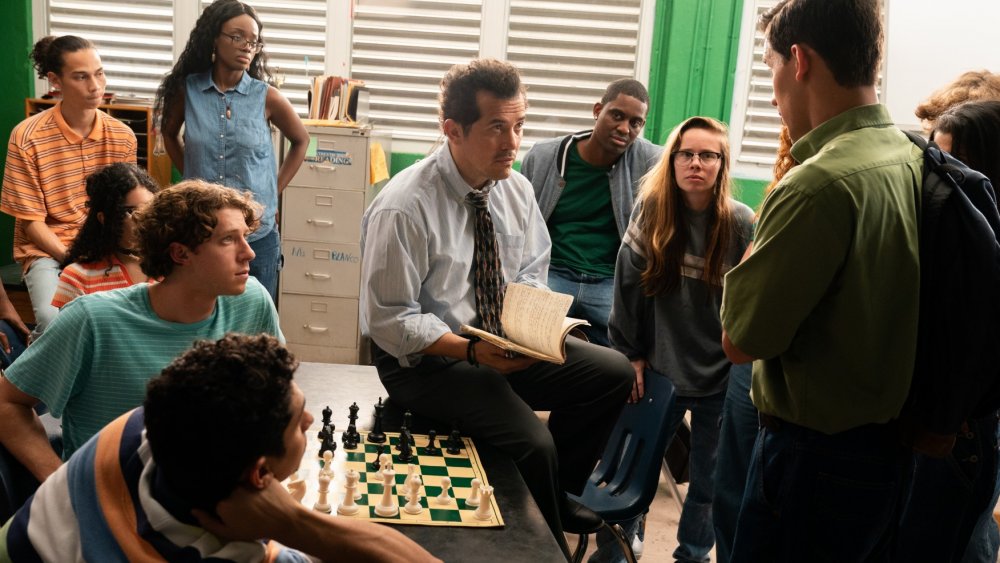 Vertical Entertainment
Critical Thinking examines several socially relevant themes, as Coach Martinez impresses upon his players that the competition will also give them the opportunity to establish their own identity. With the lack of stories of minority groups in the history books, the coach believes chess — which he dubs "the great equalizer" — will not only give the players a chance to discover their identity, but also offer an opportunity to make their own history in the process.
As empowering as the story is in Critical Thinking, it still took 22 years before it was made into a movie — a fact that sadly didn't take Leguizamo by surprise.
"That's kind of part of a problem in the industry — Latin exclusion — because why was this movie so hard to make? It was really well-written by Dito Montiel, and I pitched it around, but the studios and streamers just don't see the value of Latin stories," Leguizamo said. "That's why I had to do it independently. They were telling me [with their] Hollywood wisdom, 'Latin people don't want to see Latin people' and 'Latin people don't want to see feel good movies' — all this BS — and you're like, 'Come on, man.' We're the largest ethnic group in America, we're 25 percent of the U.S. box office, but with less than three percent of the faces in front of the camera and way less behind it, and less than one percent of the stories. And then you see where the problem is. The problem is the studios, because there are no Latin executives, they don't see our stories as valuable."
Putting his money where his (Mambo) Mouth is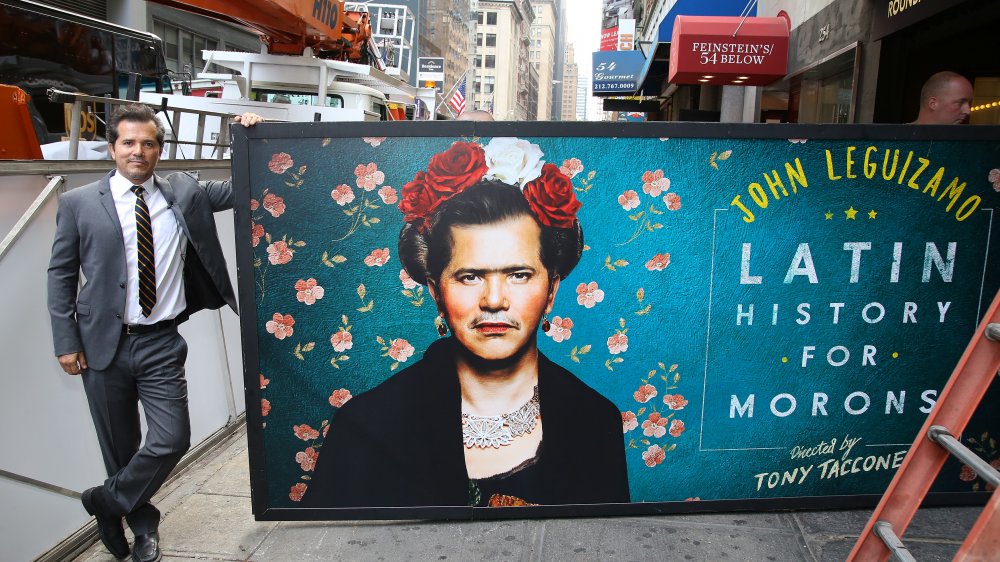 Walter Mcbride/Getty Images
In an odd sort of way, the plight for Leguizamo to get Critical Thinking made and the odds the chess players faced in the film made mirrored his own struggles to find his identity in Hollywood. Before landing roles in such features as Casualties of War, Super Mario Bros., Moulin Rouge!, the Ice Age films, and John Wick and its first sequel; and such TV series and miniseries such as ER, Bloodline, Waco and When They See Us, Leguizamo said he was only rarely offered roles. And when he was offered roles, they were often wrought with stereotypes, like drug dealers and other seedy characters.
As a result, Leguizamo decided to create his own identity with the 1991 one-man stage show Mambo Mouth – the production that the actor-playwright calls a huge "turning point."
"The coin dropped in — the proverbial coin — and it was the 'a-ha!' moment. I realized I didn't see myself represented anywhere and I couldn't identify. There were no stories that were about me or my people, and I felt like I needed to do something to acknowledge that," Leguizamo said. "So, I wrote Mambo Mouth and then, 'Boom!' Critics loved it, white audiences and Black audiences loved it, and Latino audiences found me. And when Latin audiences found me, that was the turning point because we found each other."
Leguizamo said the moment proved to be a major accomplishment personally – Mambo Mouth served as a springboard to other one-man show including John Leguizamo: Ghetto Klown and John Leguizamo: Latin History for Morons – and he realized he could use the value of the show's success to encourage others to do the same.
"Now I could create for them and they could come and support me, and then it became sort of a nurturing spawning ground for a lot of future writers and creators and performers," Leguizamo said. "I'm glad to be a part of that revolutionary moment."
While there have been failures and rejections along the way, Leguizamo uses the adversity to grow as a performer and a filmmaker: "It makes you strong. It forges you." He added with a smile, "As an actor, I've been rejected my whole entire life. Luckily, my growing up prepared me for Hollywood — or Holly-wouldn't."
Critical Thinking debuts on video on demand on Friday, September 4.