Fans Make Uncanny Connection Between Pattinson's Batman And The Cure's Robert Smith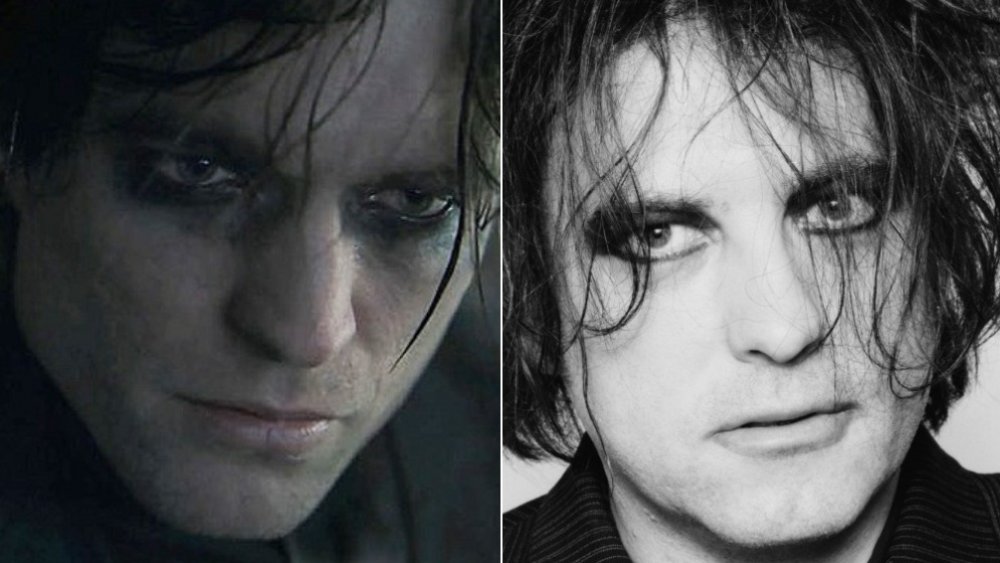 Warner Bros./DC Entertainment, Tim Roney/Getty Images
Batman's emo phase has arrived.
Fans of The Batman have taken to Twitter in the wake of the first trailer for Matt Reeves' reboot, which premiered during DC FanDome on August 22, and they're making a pretty amusing comparison between Robert Pattinson's Caped Crusader and a famously brooding musician.
During the trailer, when Pattinson's Batman removes his mask, his eyes are clearly circled in wide swaths of black eyeliner. Apparently, this looked pretty familiar to some fans, who immediately arrived on social media to crack jokes about Batman's uncanny resemblance to Robert Smith, the maudlin lead singer of British rock band the Cure.
Though it seems as if Batman's cosmetic choices have more to do with camouflaging his eyes beneath his mask than with signaling some sort of goth or emo phase, the internet certainly took notice of Bruce Wayne's new look. Here's what Twitter really thinks about Pattinson's Batman and his big Robert Smith vibes.
Twitter went crazy over Batman's dramatic eyeliner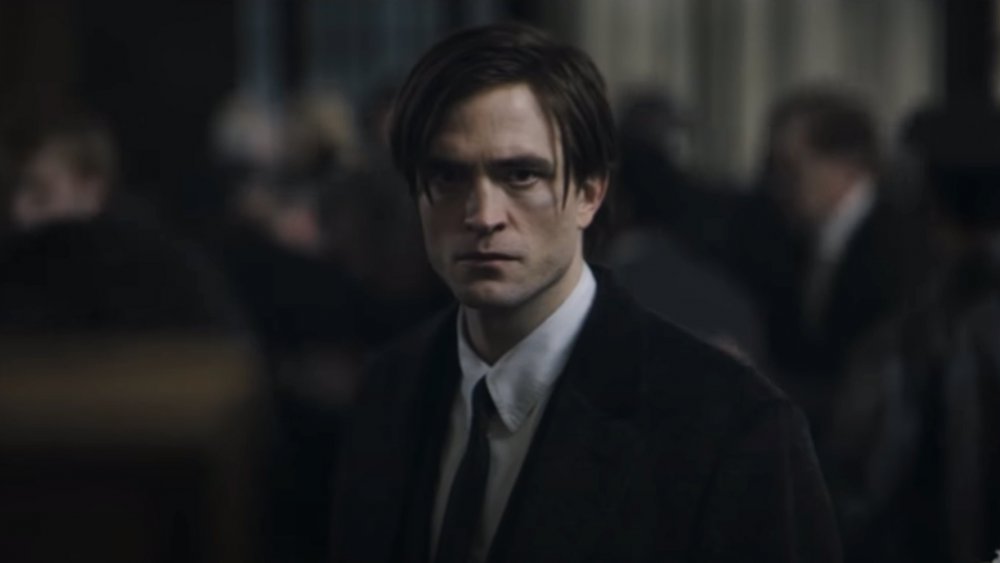 Warner Bros./DC Entertainment
Naturally, fans took to Twitter to discuss Batman's sultry smoky eye, and when it came to their Robert Smith comparisons, they didn't pull any punches.
Twitter user @airjuulpods got right to the point, writing, "Why does batman look like he's in the cure," while Down Under Pattinson fan account @RPAustralia asked, "Does anyone else get Robert Smith The Cure vibes from Rob's Bruce/Batman[?]" Meanwhile, @PermaConfused expressed some doubts, saying, "Casting Cure frontman Robert Smith as the Batman is a weird call."
User @pjlegomotion marveled, "batman joining legendary rock band the cure?? what instrument will he play!!" next to a picture of Smith on guitar, while @jarochophd had a much more earnest take on the matter: "Legit excited for Rob Pattinson and Matt Reeves' take on the Batman. The gothic undertones feel as if Robert Smith from the Cure was the new Batman and I'm all for it." On the other hand, @verygoodster had a better suggestion, writing, "To hell with The Batman give me R-Pats as Robert Smith in a Cure biopic."
Meanwhile, software engineer Brianna Wu pointed out, "Comic book boys freaking out because Robert Pattinson is wearing eyeshadow. [...] LITERALLY EVERY BATMAN IS WEARING EYESHADOW. All of them. Do you think the cowl fits over his eyelids?"
However, filmmaker Elle Schneider eventually made the best point of all: "Think of how much internet drama could have been avoided if Matt Reeves had just told us upfront that his take on Batman included Robert Smith guyliner."
As of this writing, The Batman, eyeliner and all, is set to hit theaters on October 1, 2021.