Shia LaBeouf Says He Was Too 'Crazy' For Suicide Squad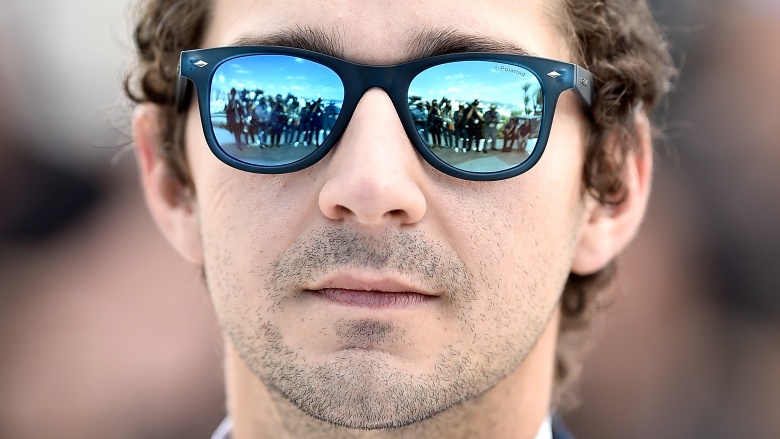 Getty Images
Jared Leto says he went to extreme lengths to prepare for his role as the Joker in Suicide Squad, but who knows what Shia LaBeouf might have done had his own role in the movie come together?
In an interview with Variety, LaBeouf revealed that director David Ayer approached him for a part in DC's tentpole flick, but the notoriously intense method actor said the studio had one primary concern. "I don't think Warner Bros. wanted me," he said. "I went in to meet, and they were like, 'Nah, you're crazy. You're a good actor, but not this one.' It was a big investment for them."
LaBeouf had previously worked with Ayer on 2014's Fury (he reportedly refused to bathe and removed one of his own teeth to ready himself for his role, according to British GQ via The Independent). In Suicide Squad, he would've played GQ Edwards (portrayed in the movie by Scott Eastwood). The character serves as a right-hand man to Joel Kinnaman's Rick Flag, but Tom Hardy had initially signed on to play Flag before he dropped out in early 2015.
LaBeouf said the character of GQ wasn't exactly the same as the version in the final cut. "The character was different initially," he said. "Then Will [Smith] came in, and the script changed a bit. That character and Tom [Hardy's] character got written down to build Will up."
Although LaBeouf didn't make it into Suicide Squad, he said there's another role he regrets losing the most: Casey Affleck's part as Robert Ford in 2007's The Assassination of Jesse James by the Coward Robert Ford. Affleck received an Oscar nomination for his turn.
"The guy is f***ing brilliant," LaBeouf said. "You look at it and you go, 'No way I could have pulled it off.' But I wanted it so f***ing bad."